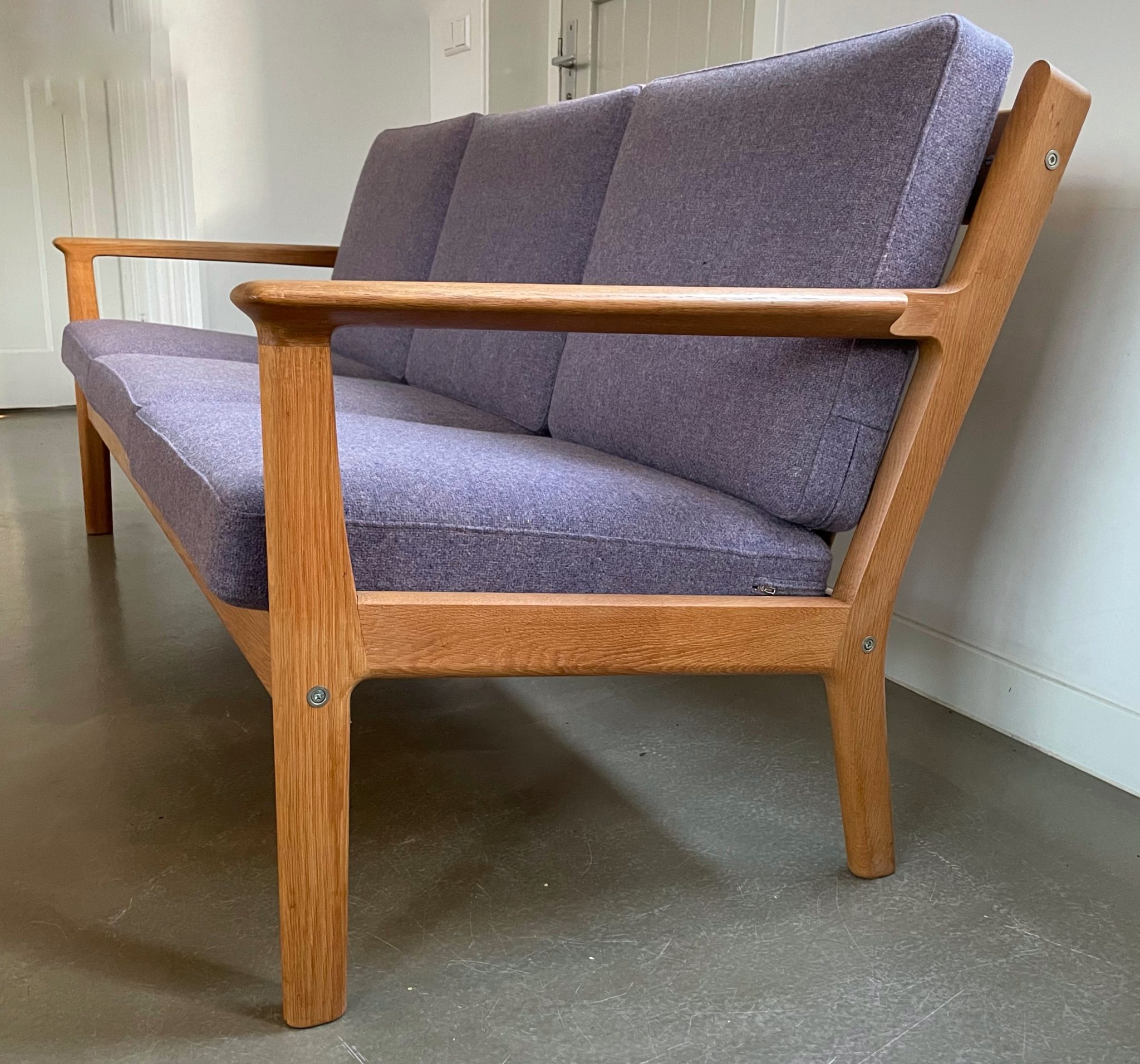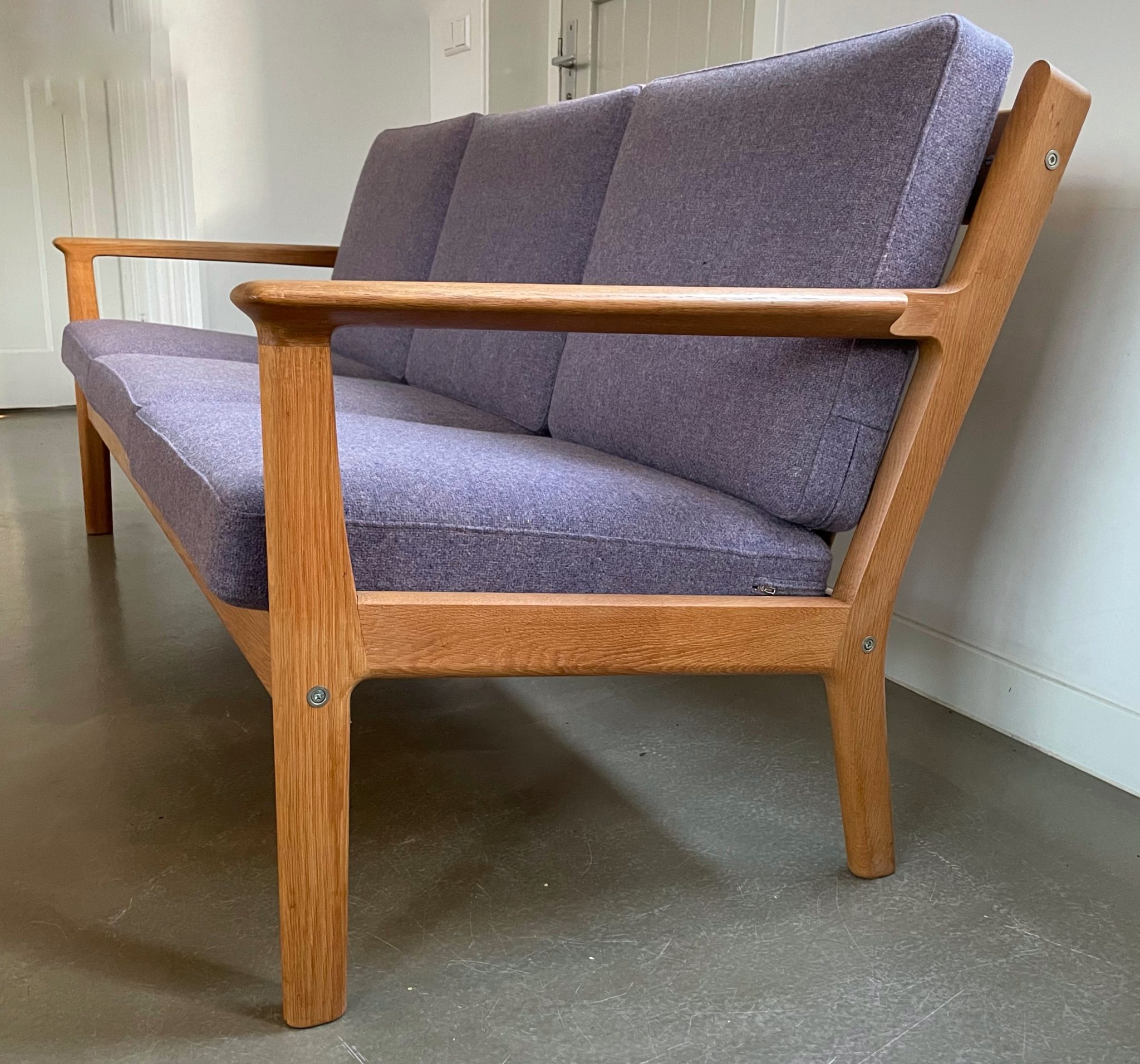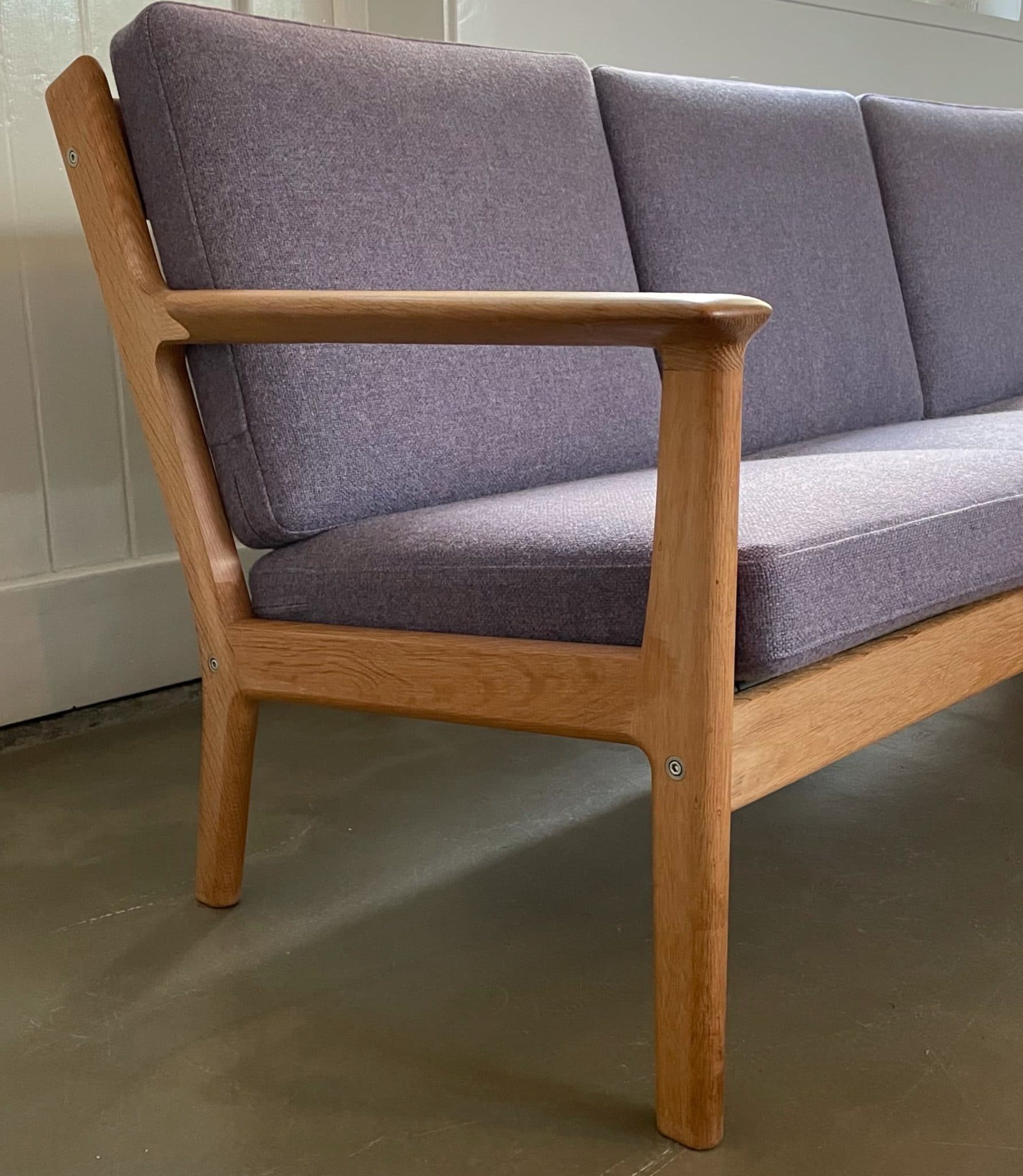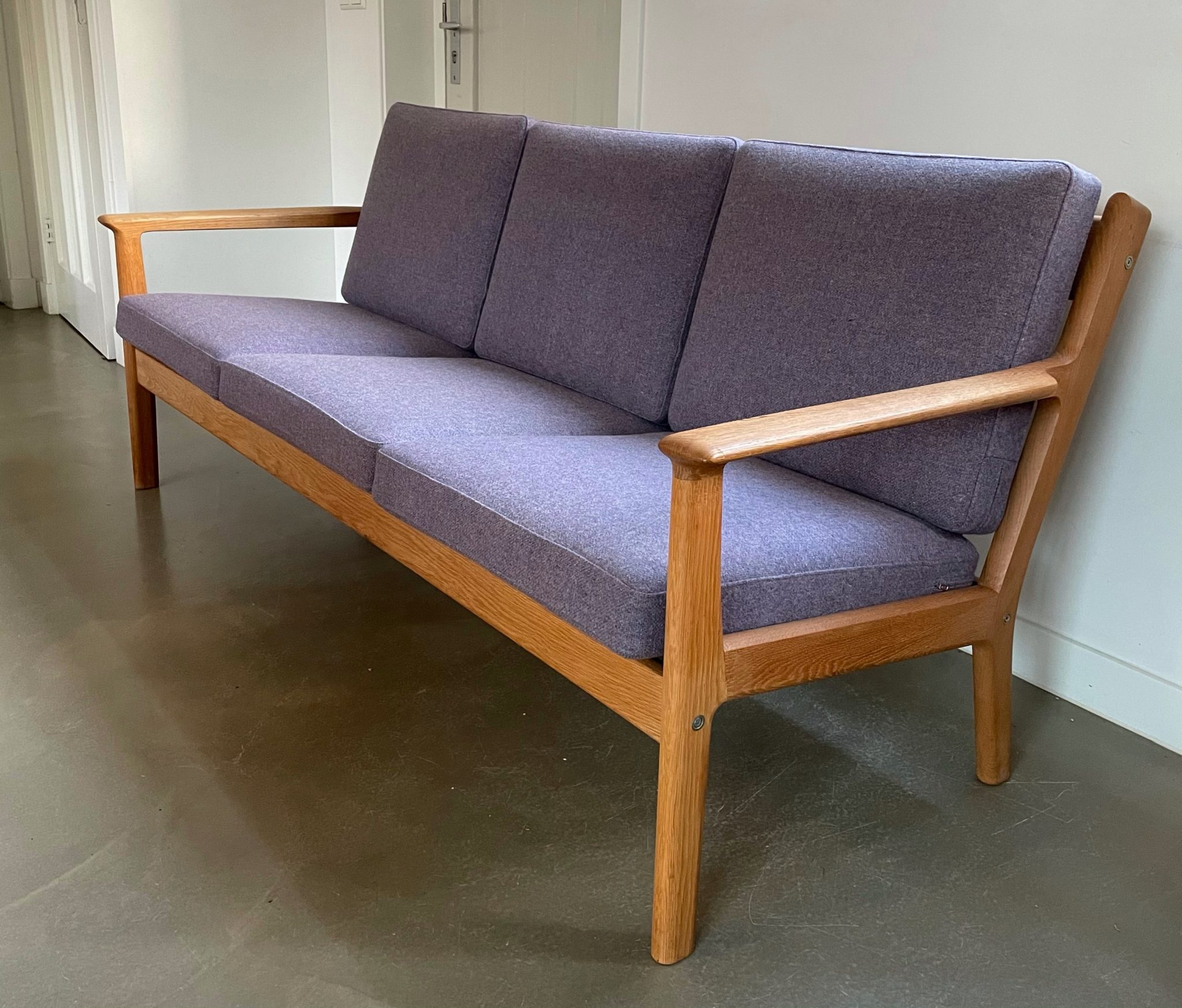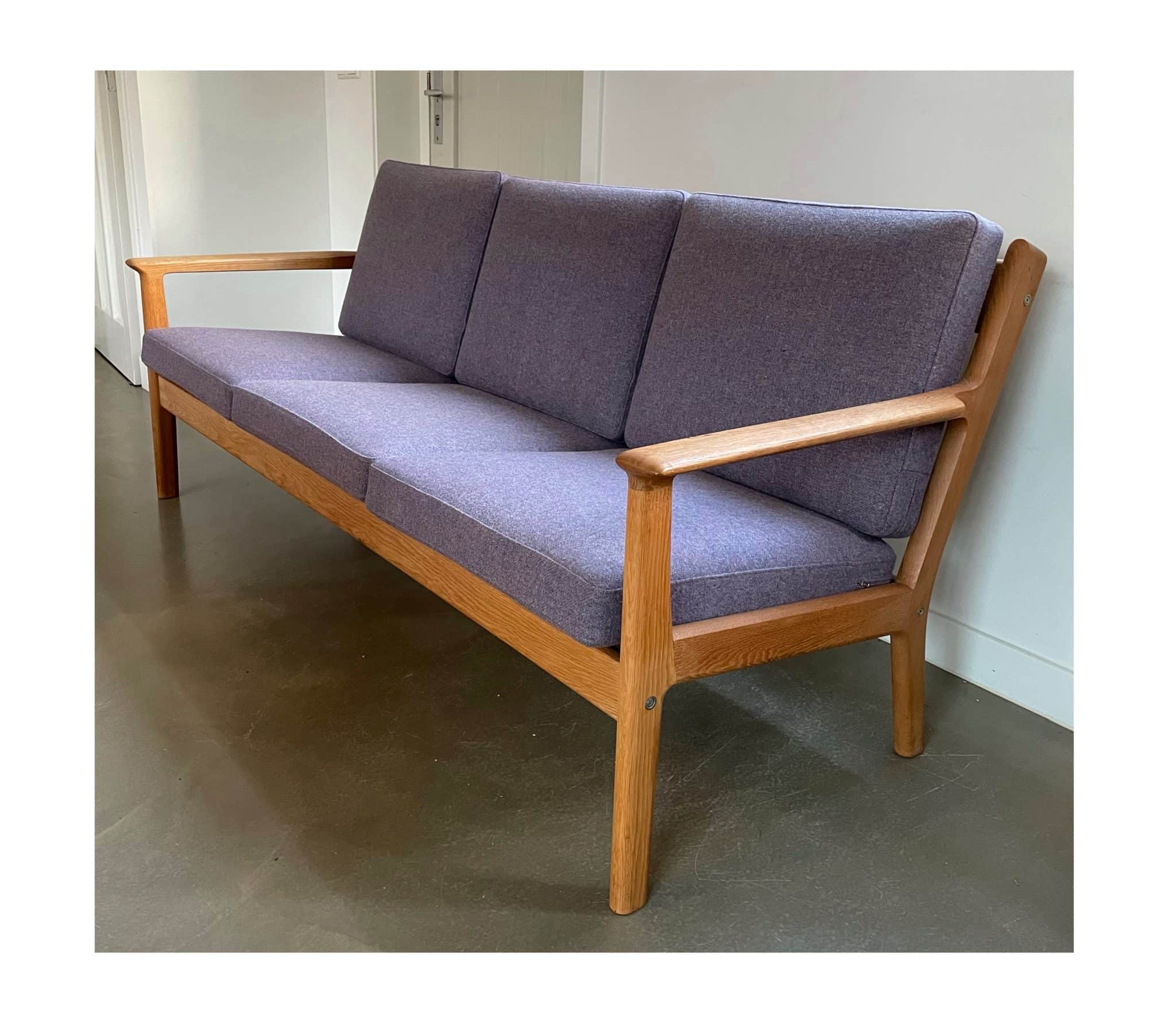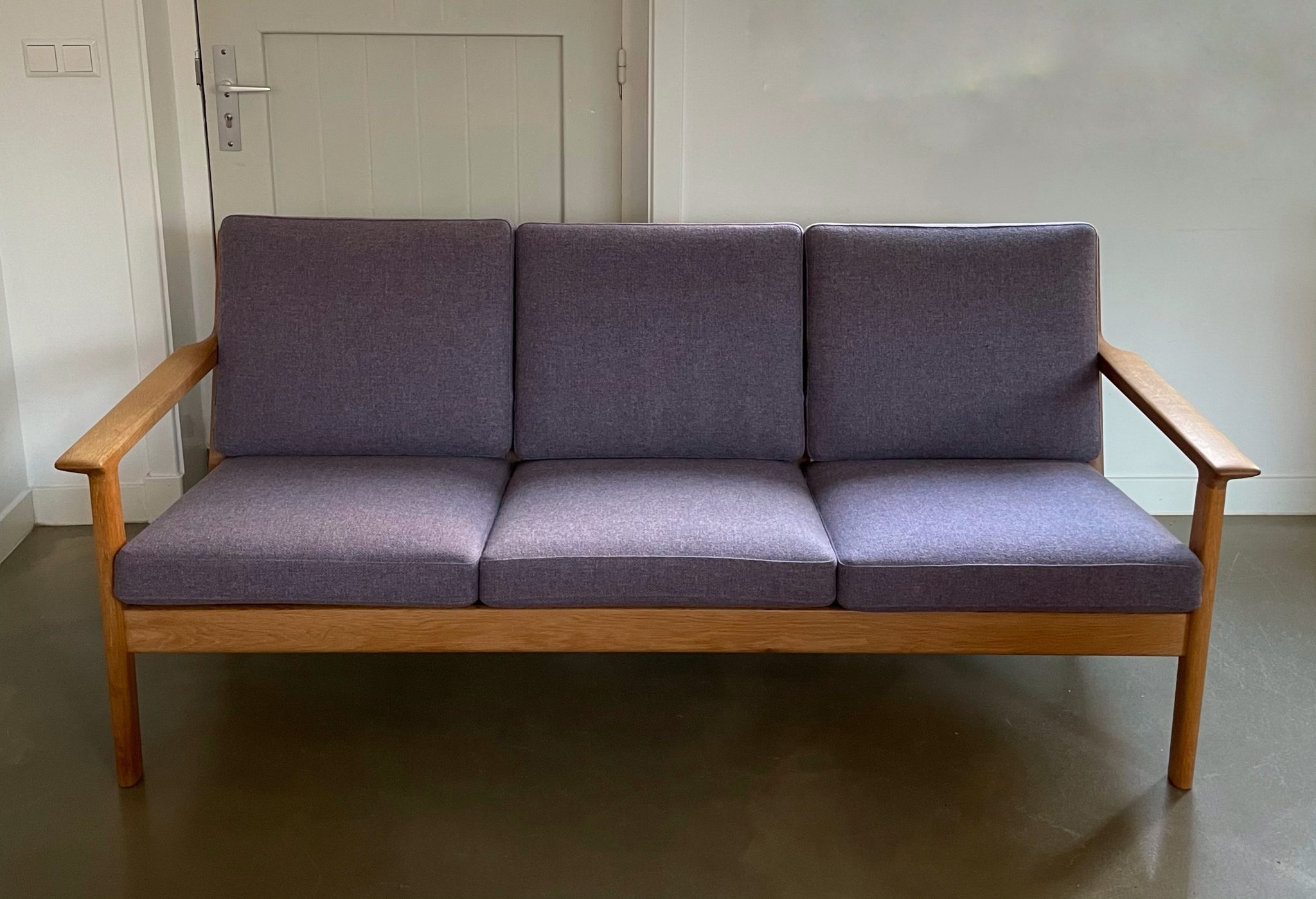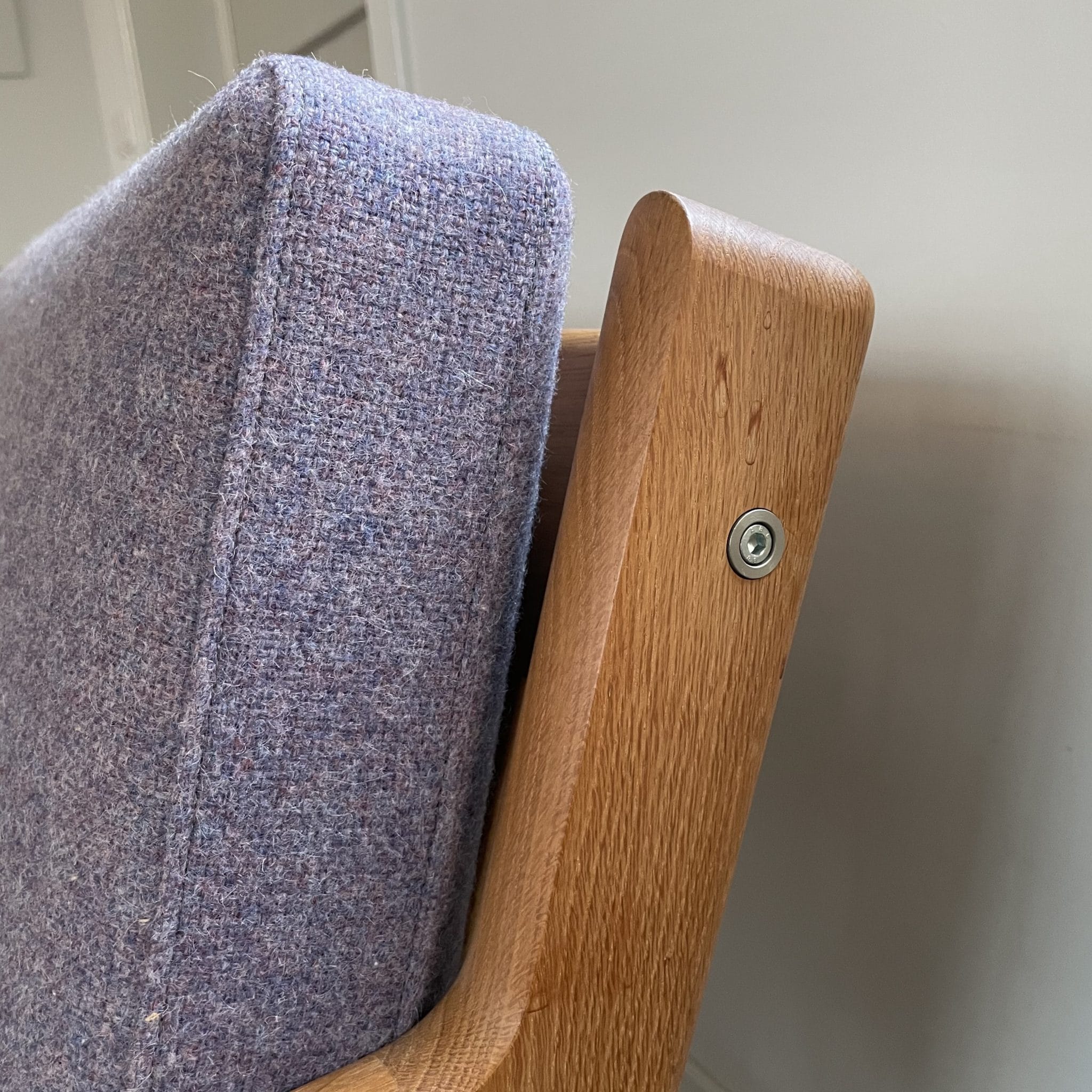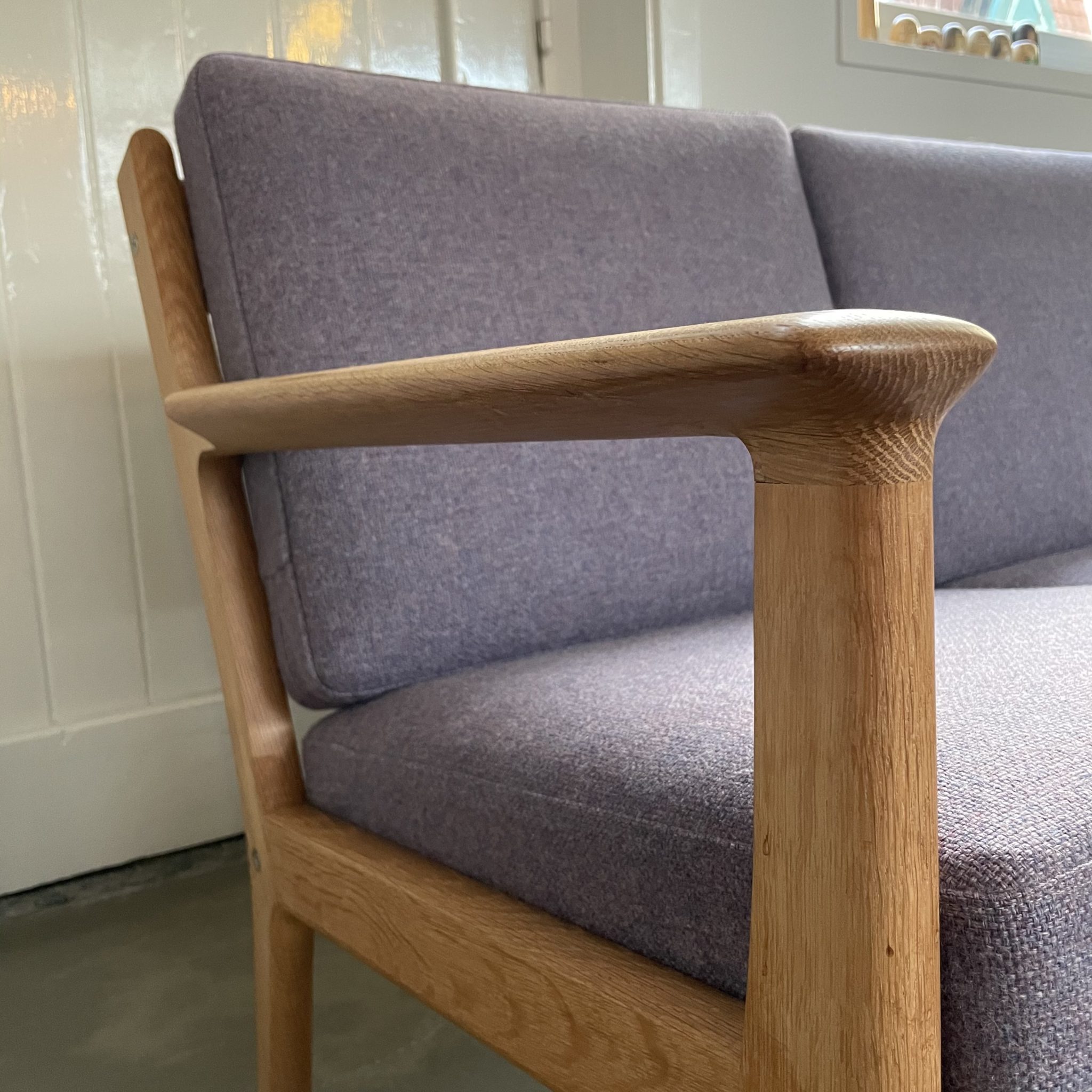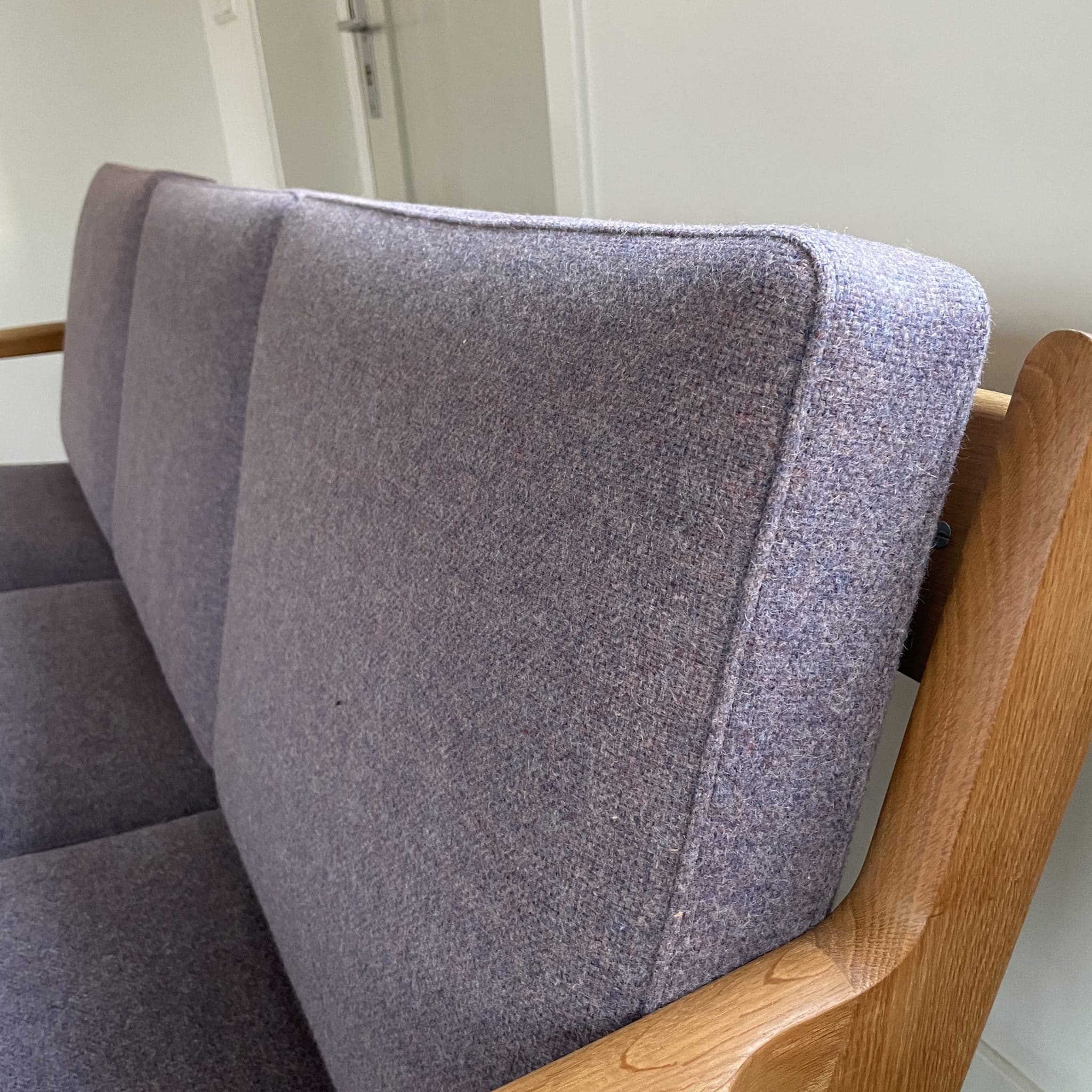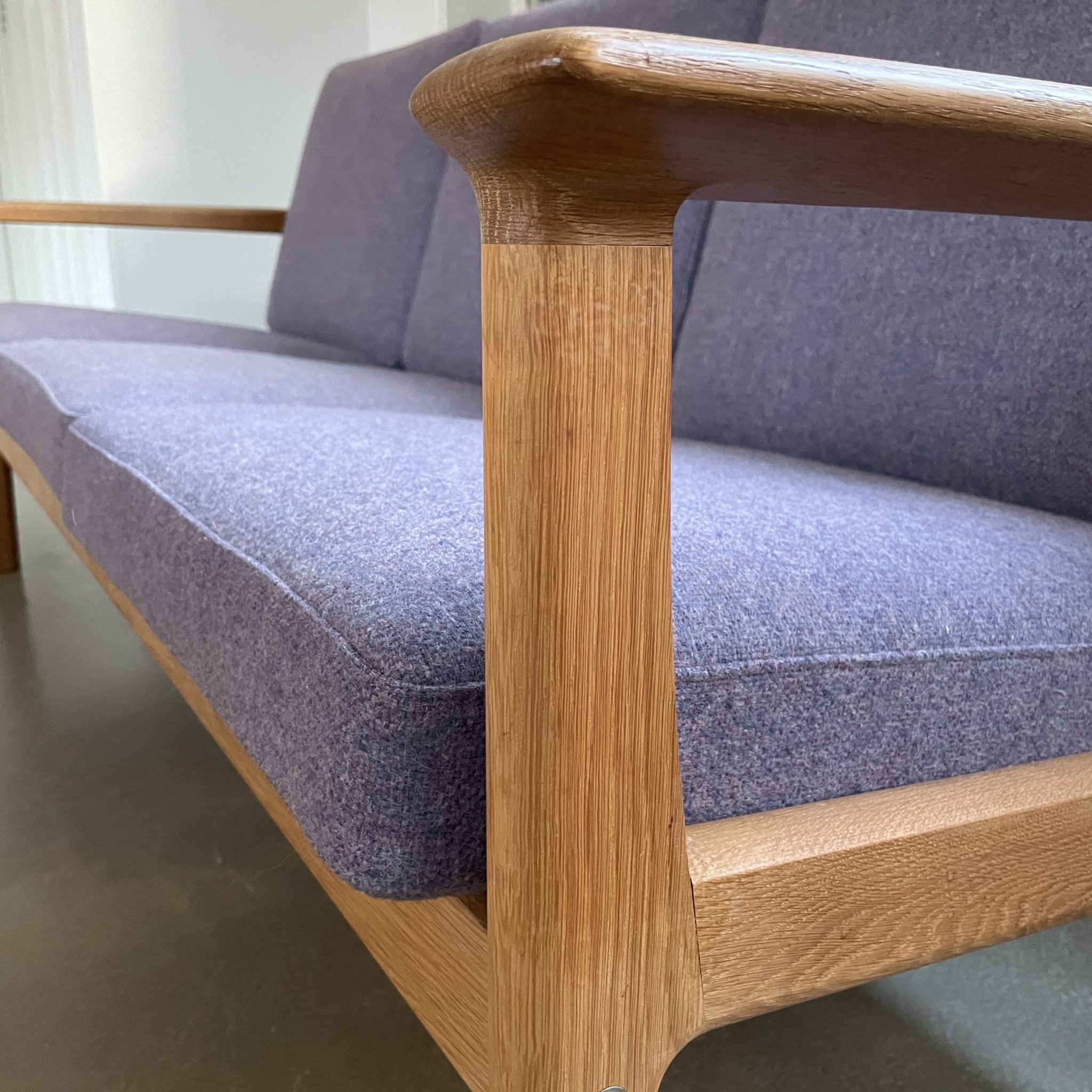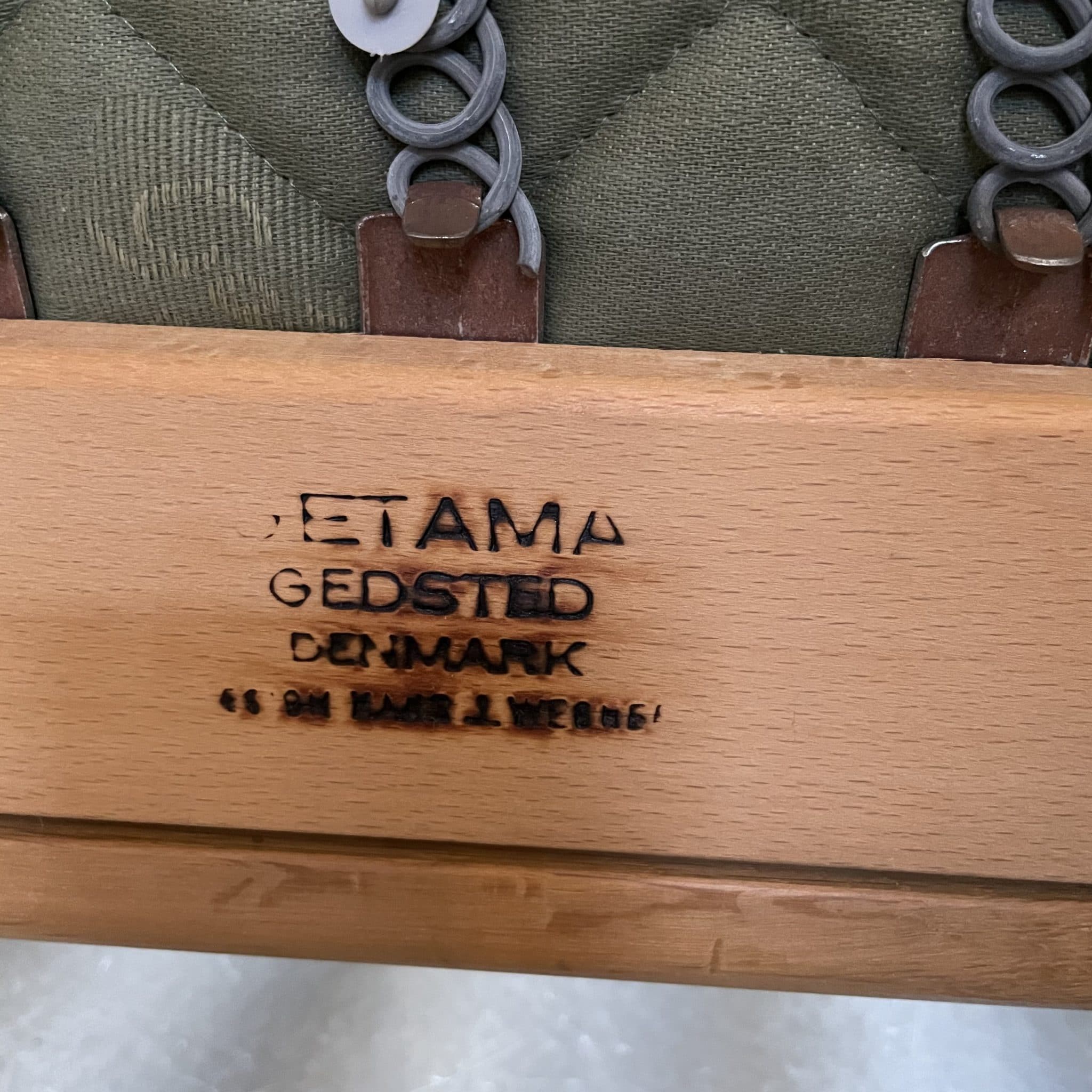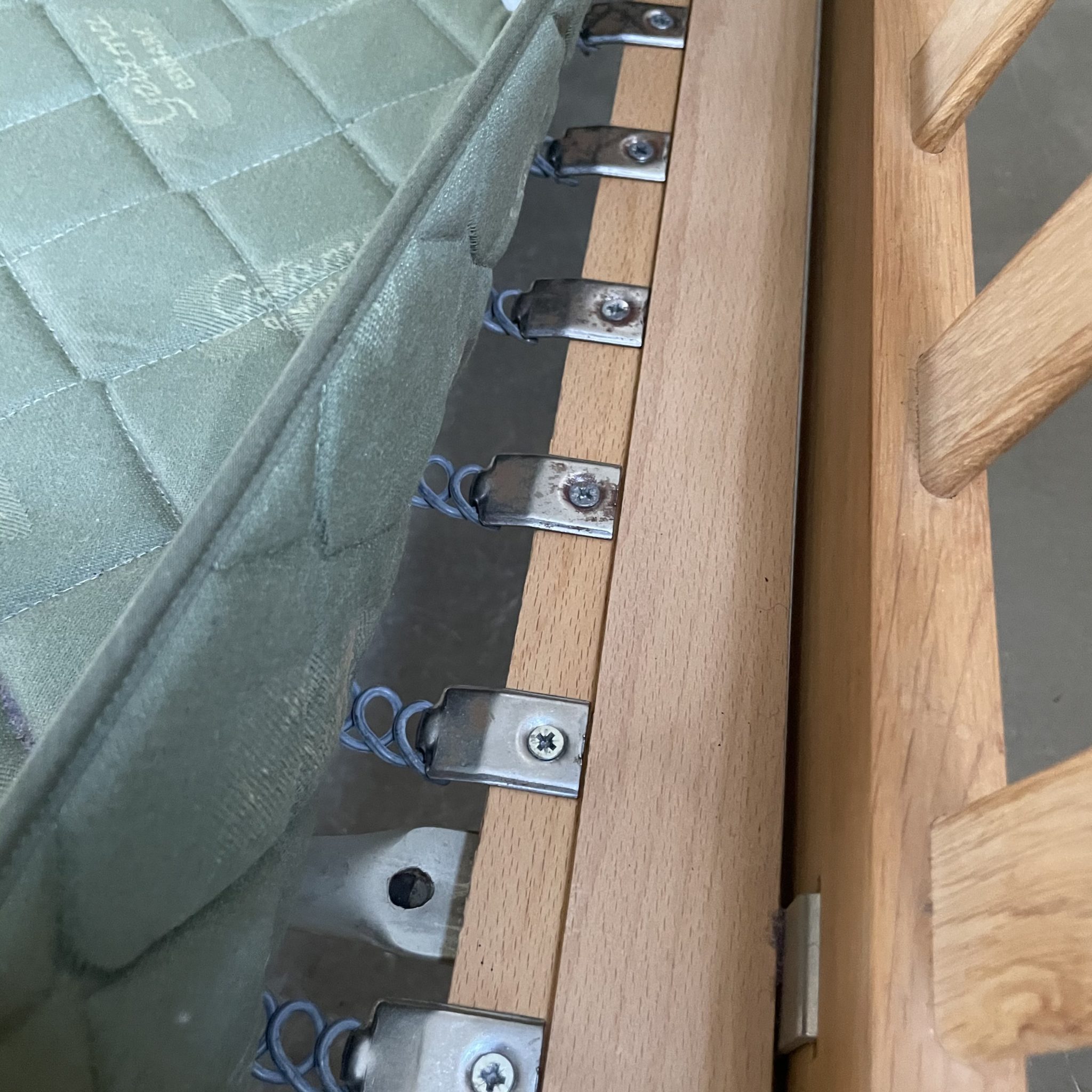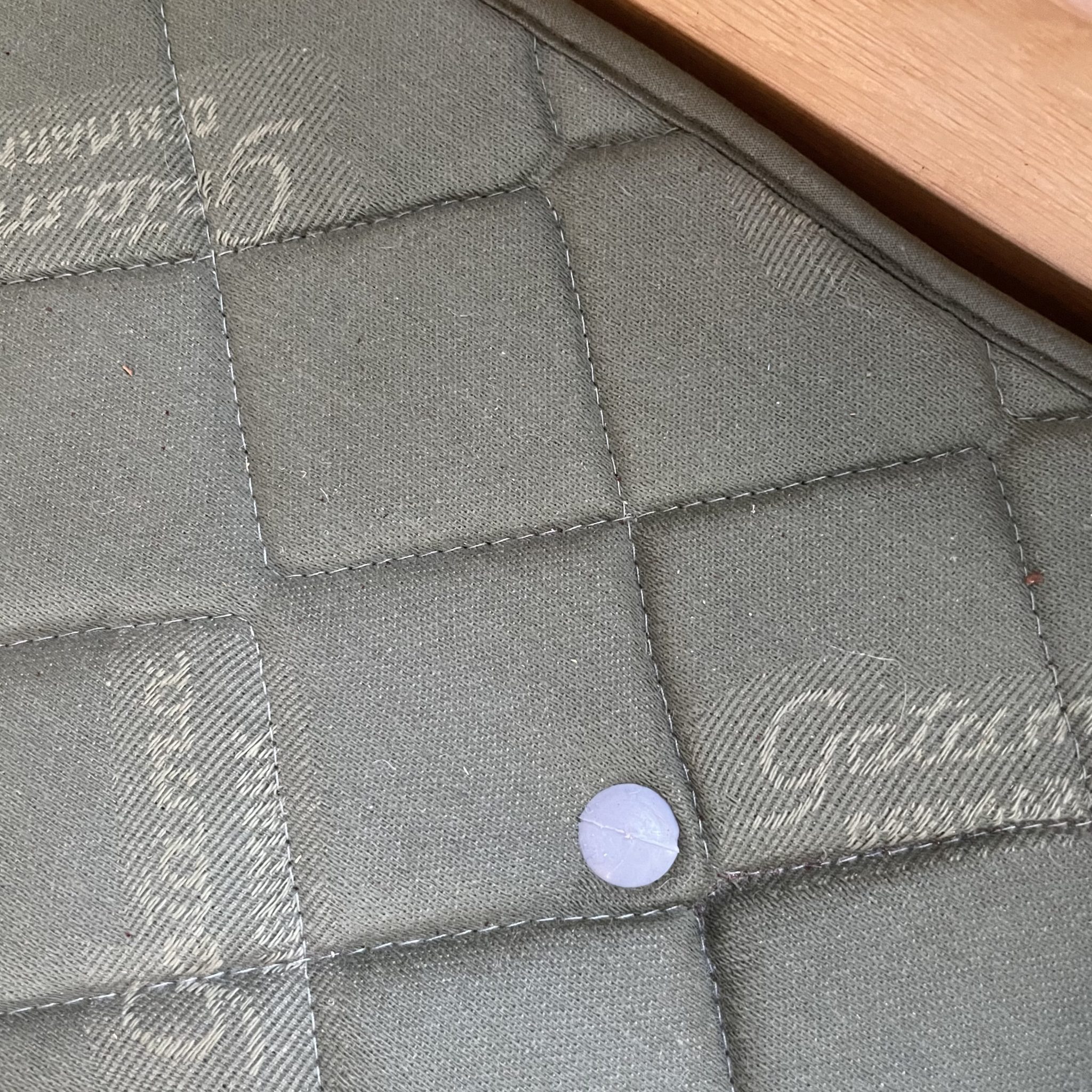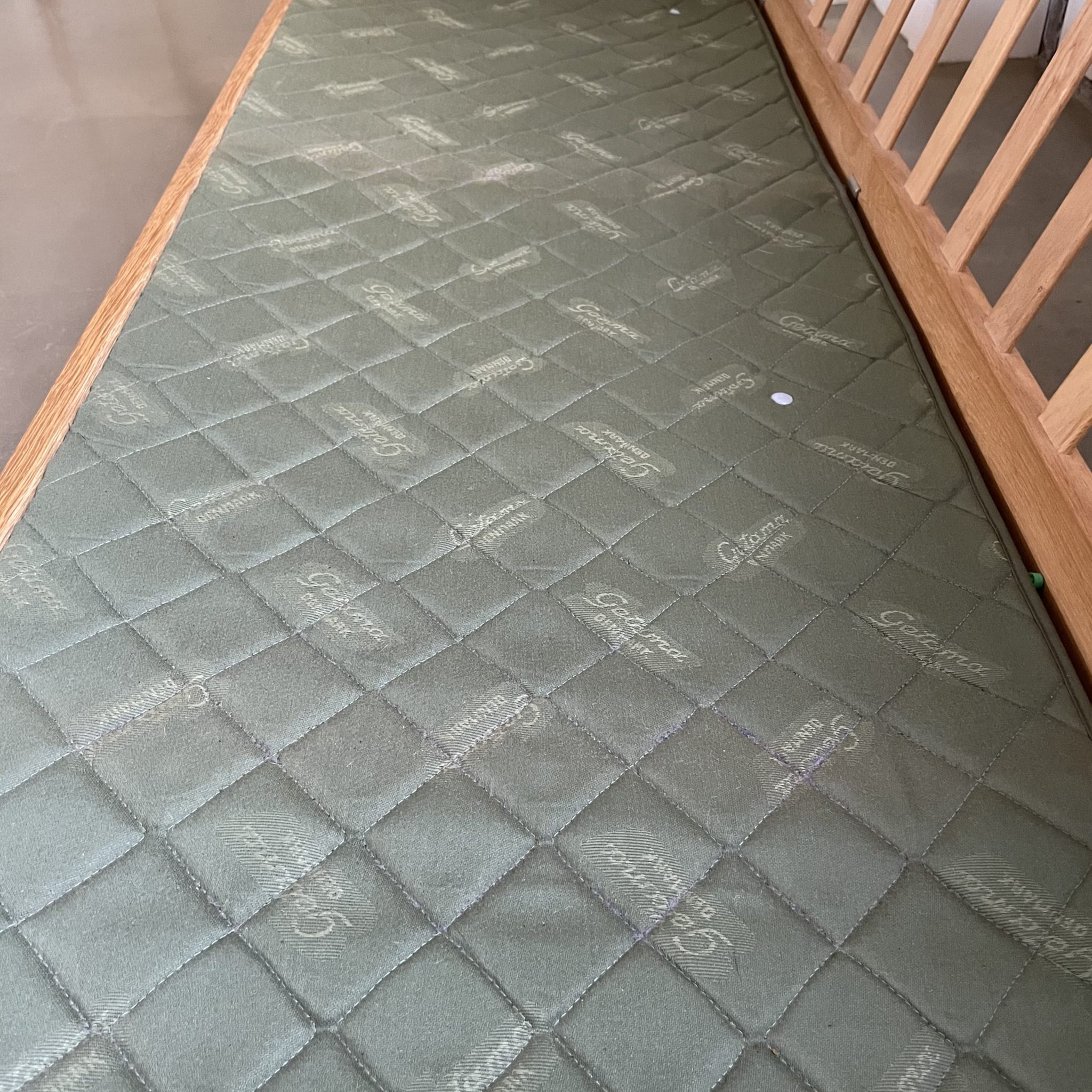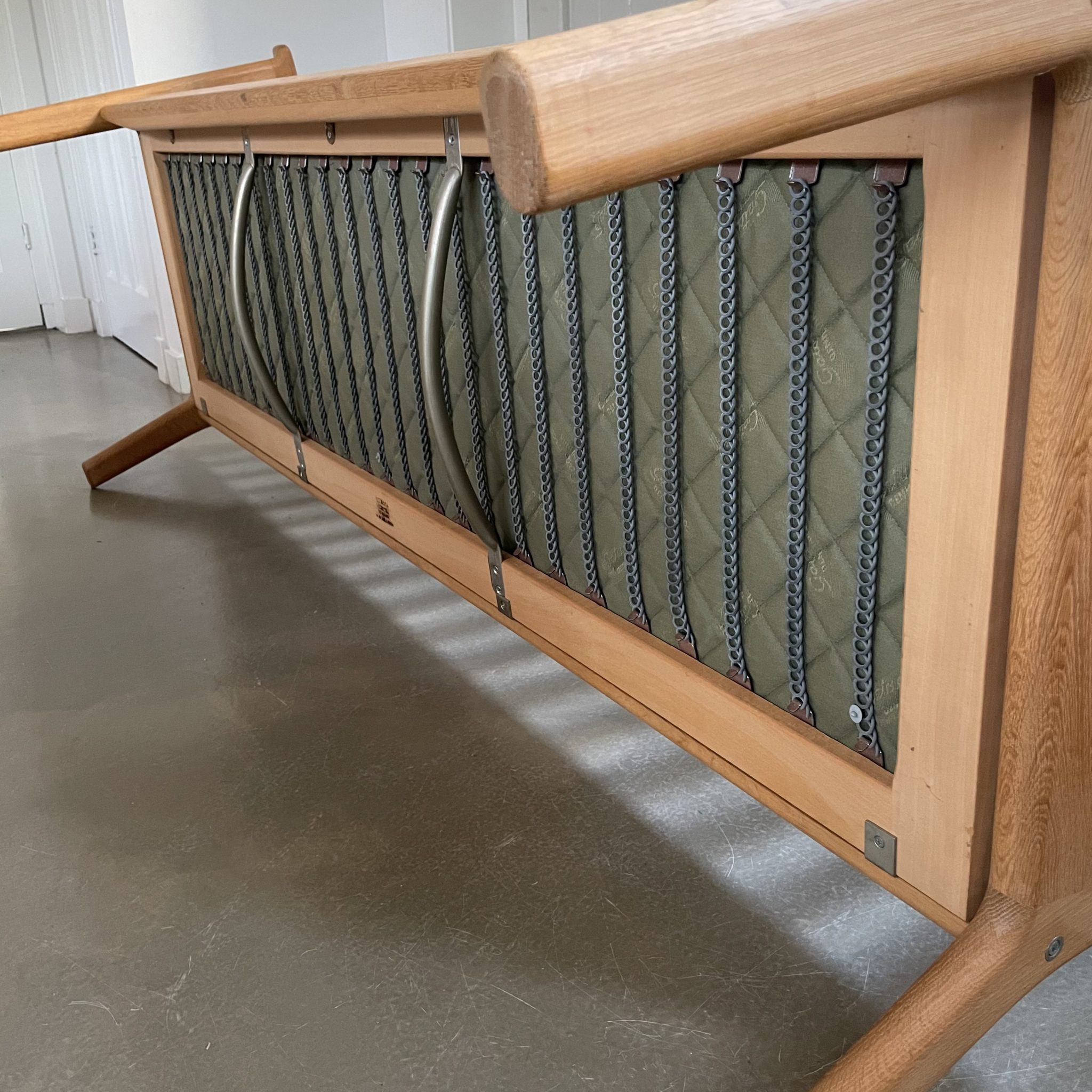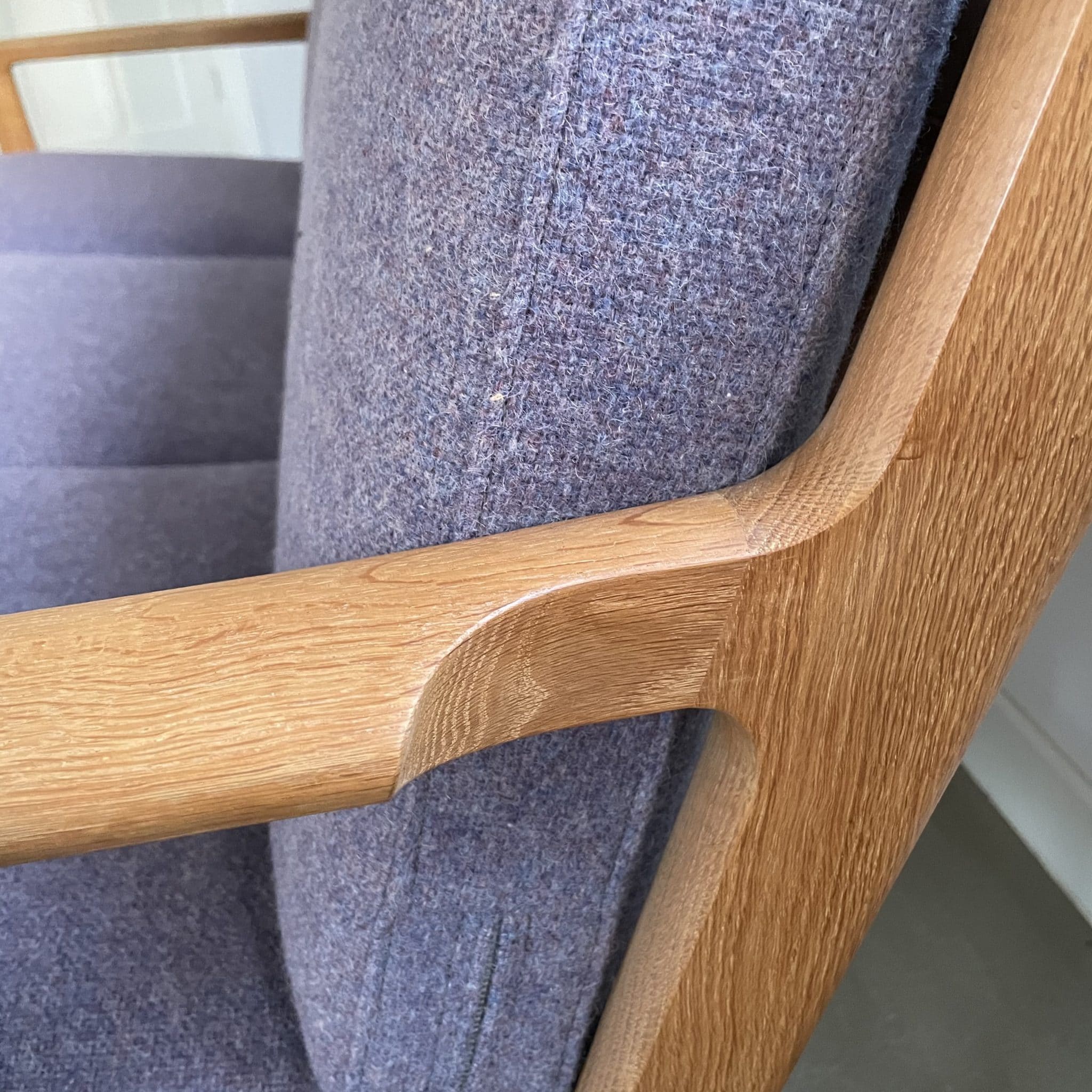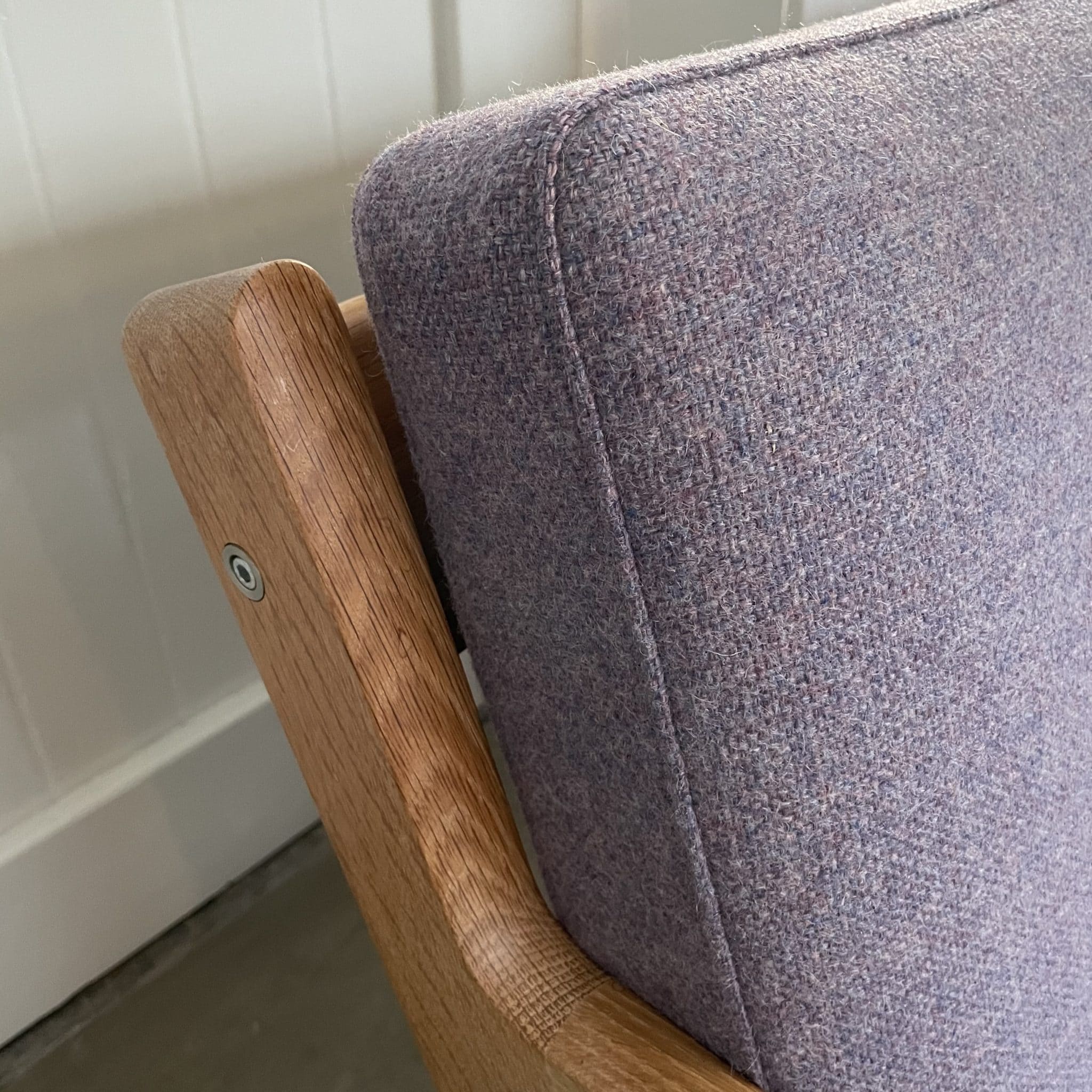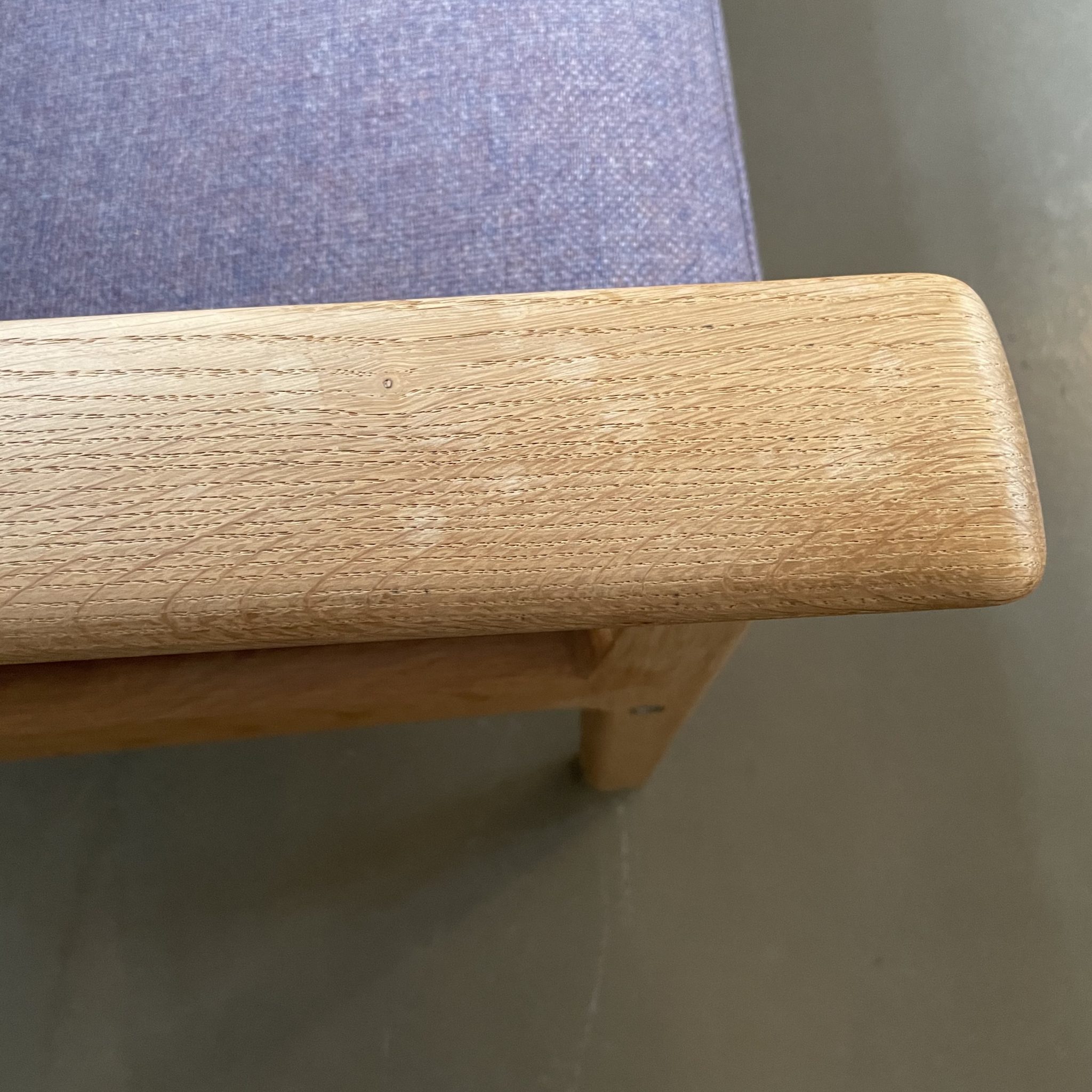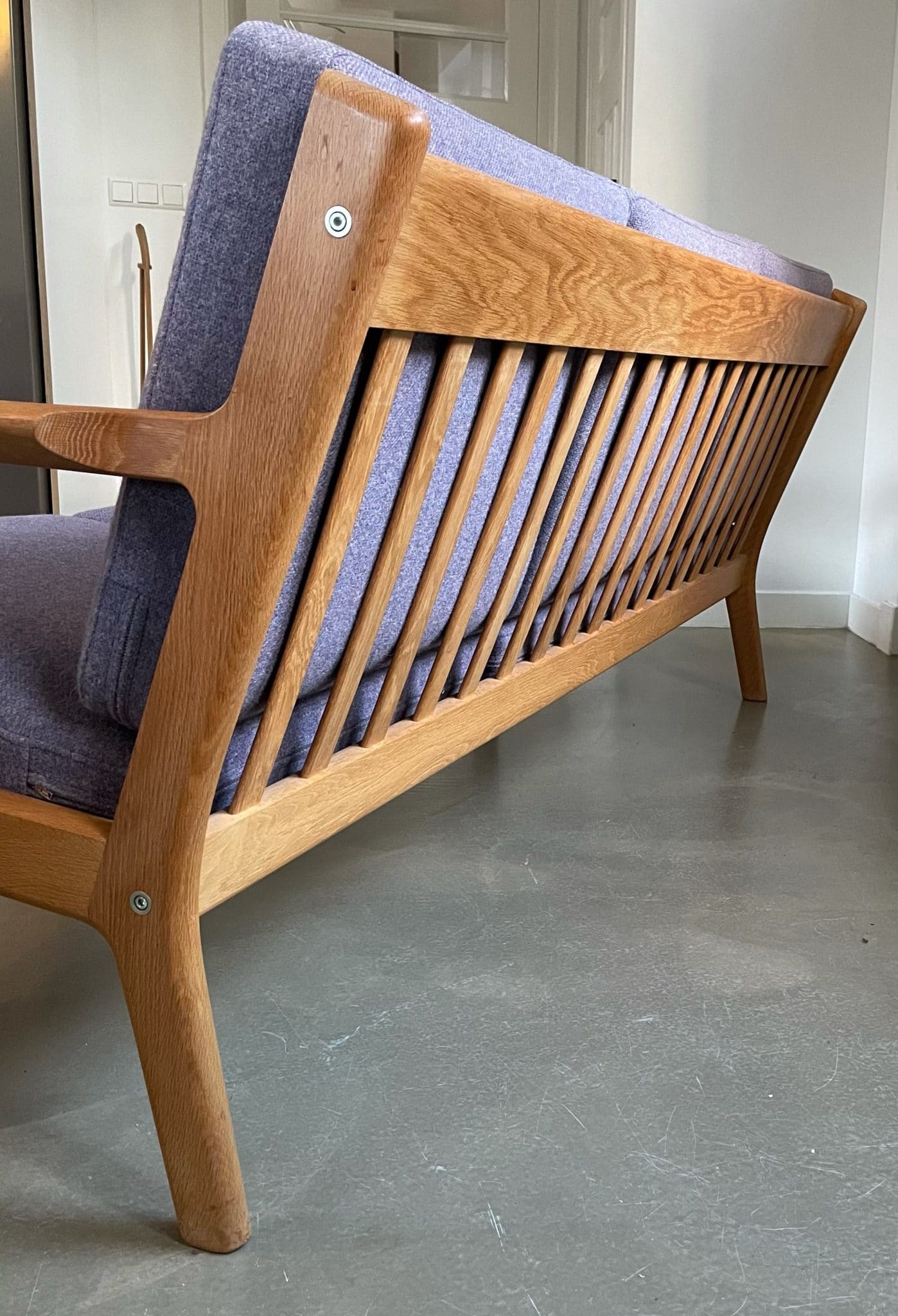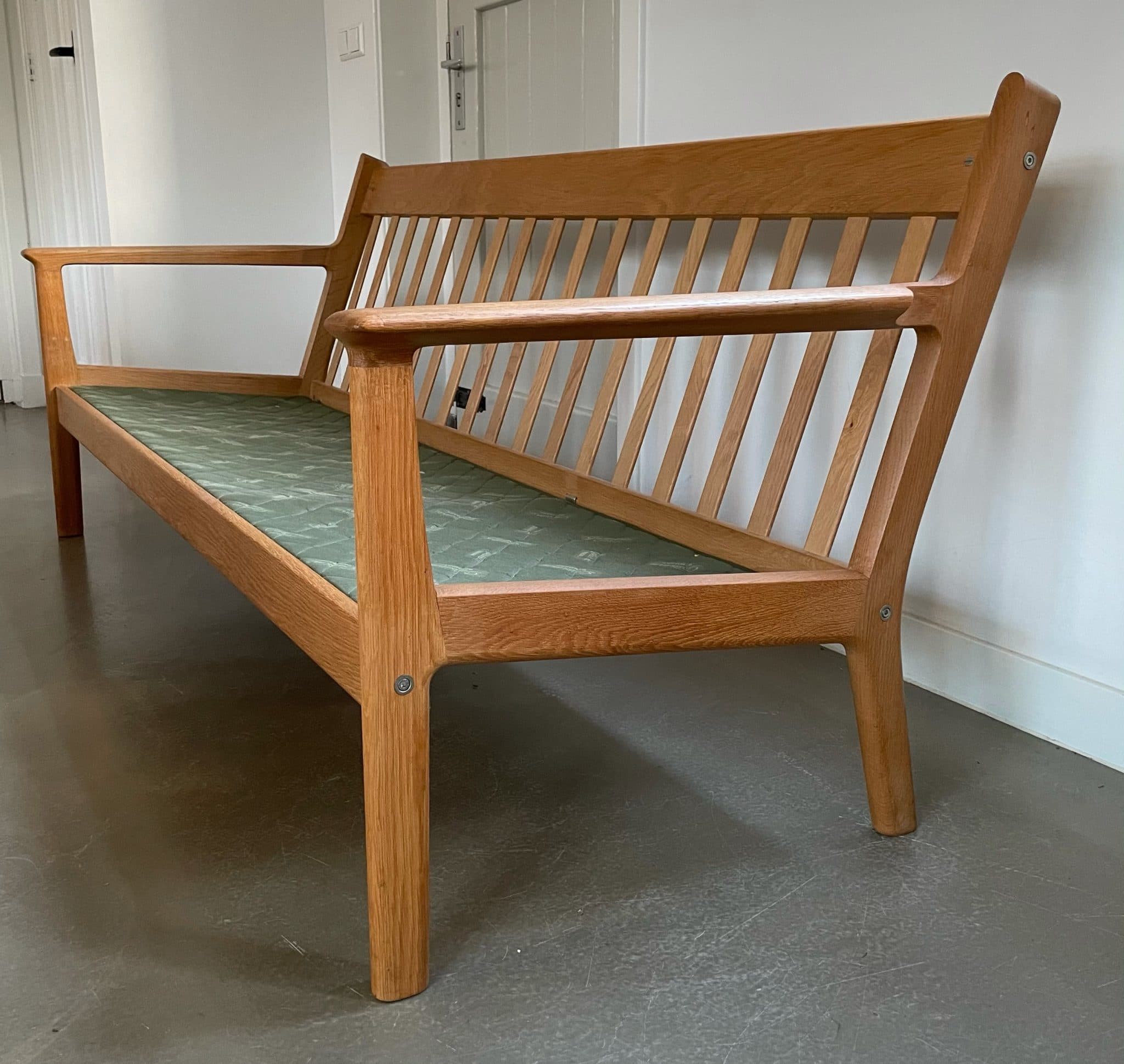 3-seater sofa - GE-265 - Hans J. Wegner for Getama, 1970s, Denmark
Beautiful 3-seater sofa made of solid oak. This sofa is known as model GE-265 designed by renowned Danish designer Hans J. Wegner and produced with great craftmanship by Getama – one of Denmark's oldest furniture factories –  in the 1960s. This sofa has become a design icon and has beautiful upholstery in a light lilac/blueish woolmix, in excellent condition. See all images.
About the designer:
One of the most important and influential designers in history, Hans J. Wegner (1914-2007) is commonly credited as a driving force in the midcentury Danish modern movement—an era that forever changed the way the world looks at furniture.
Dimensions (H x W x D): 81 x 187 x 77 cm