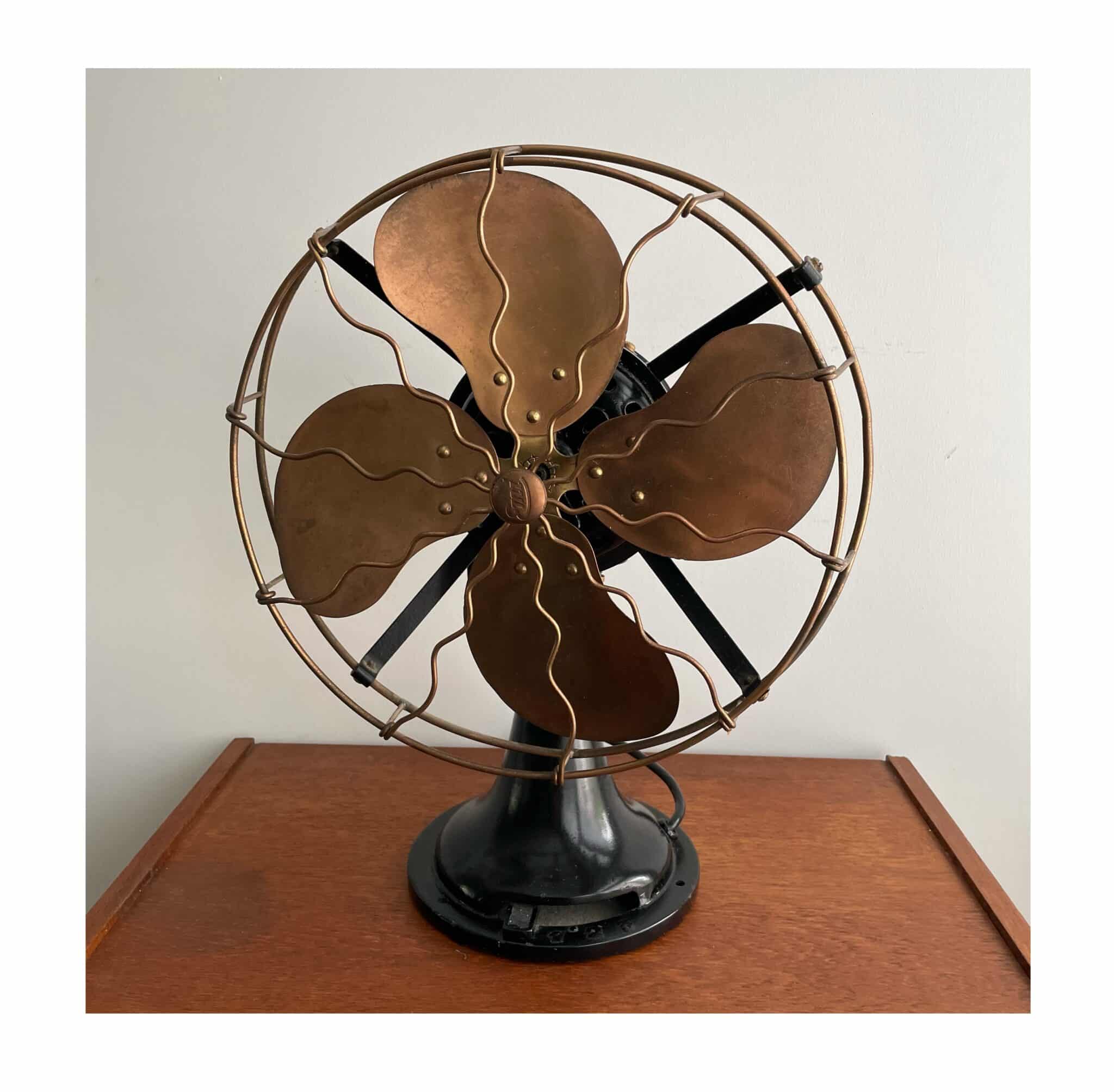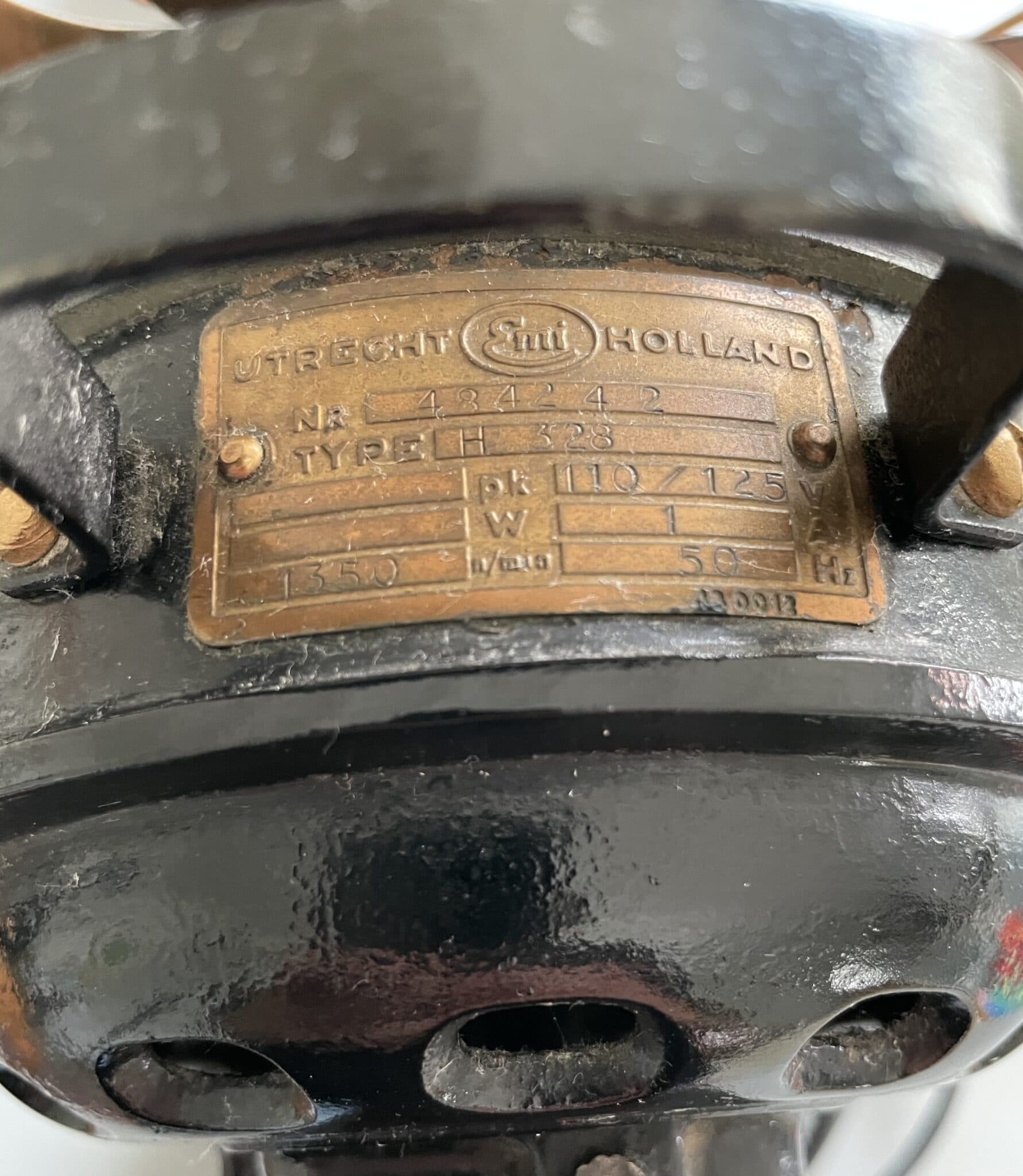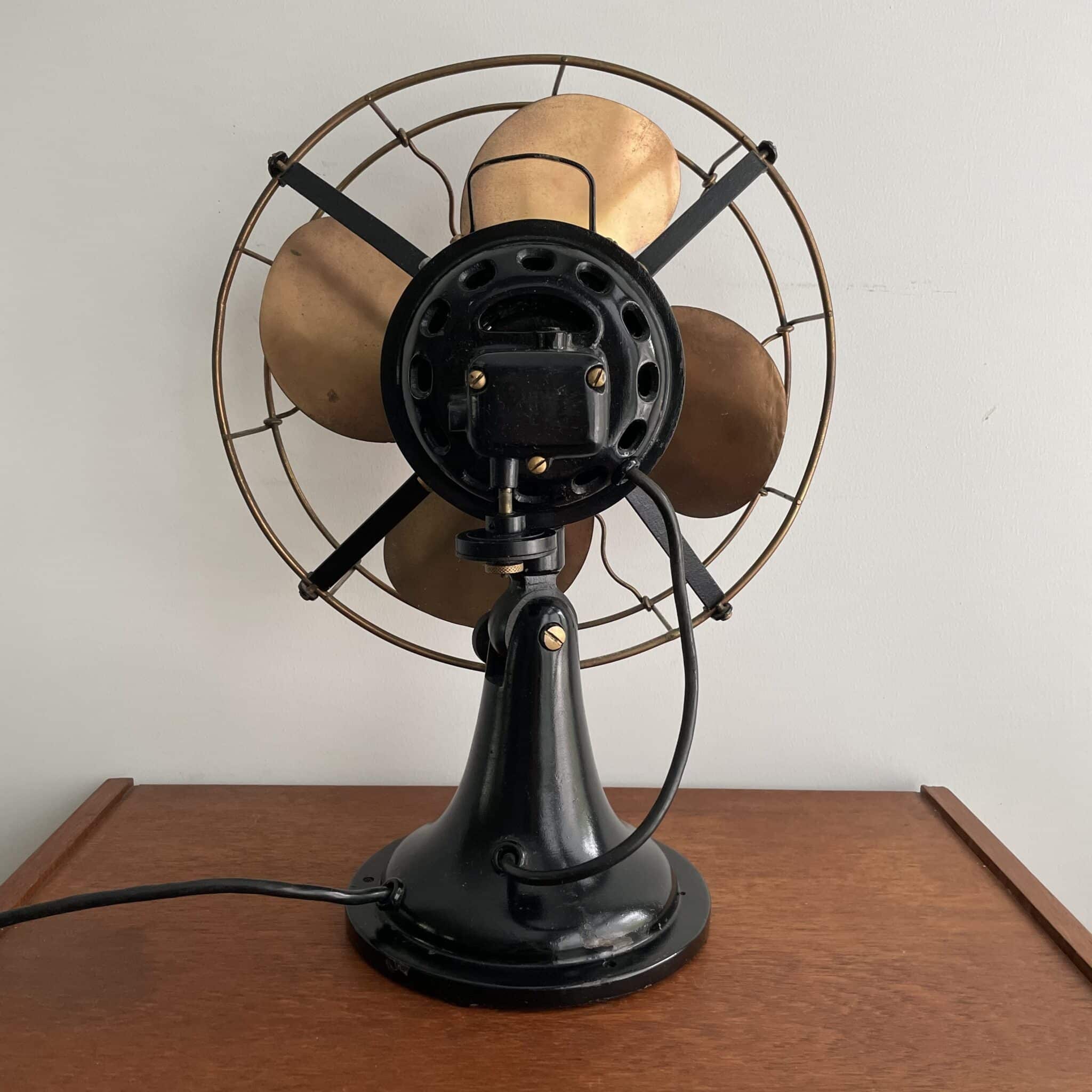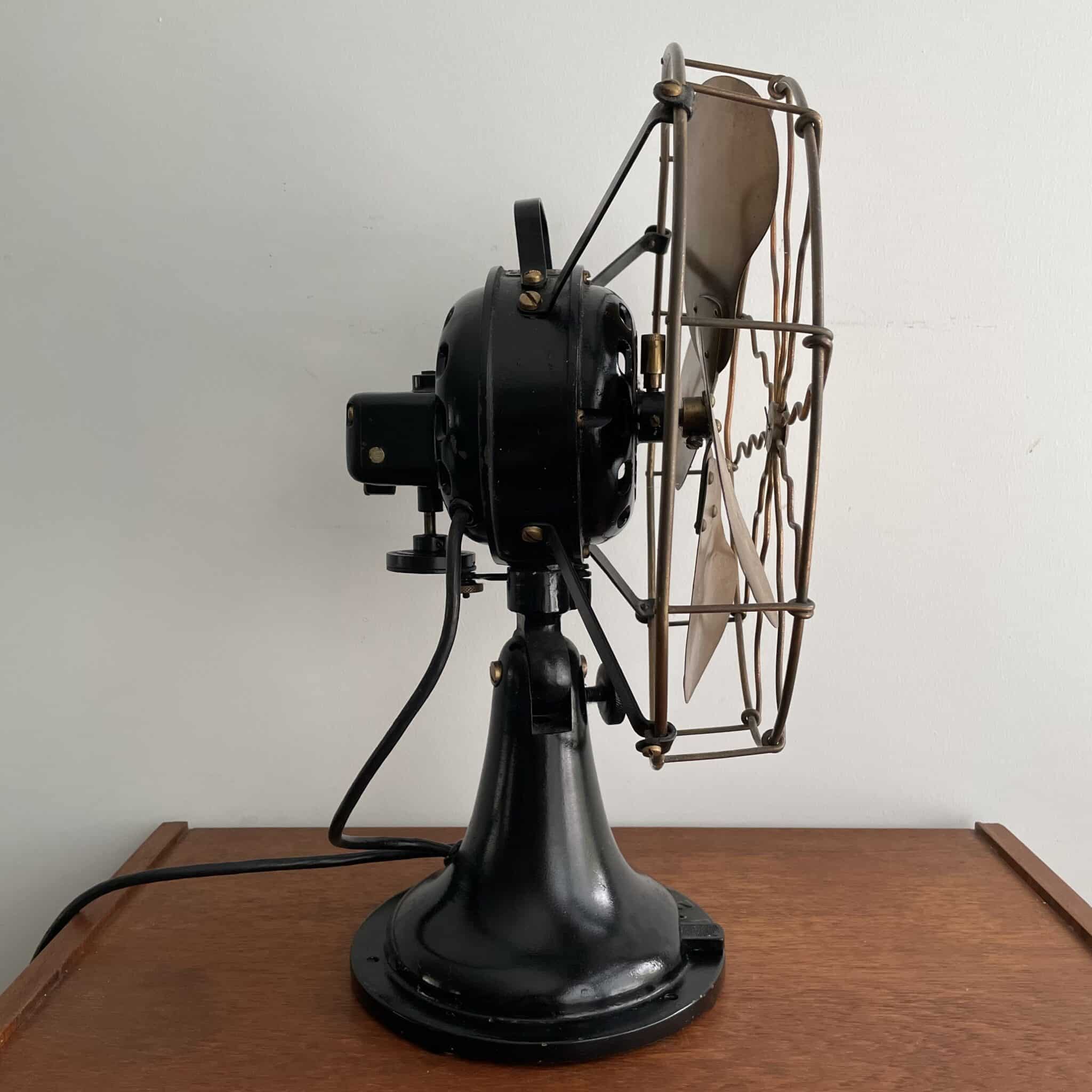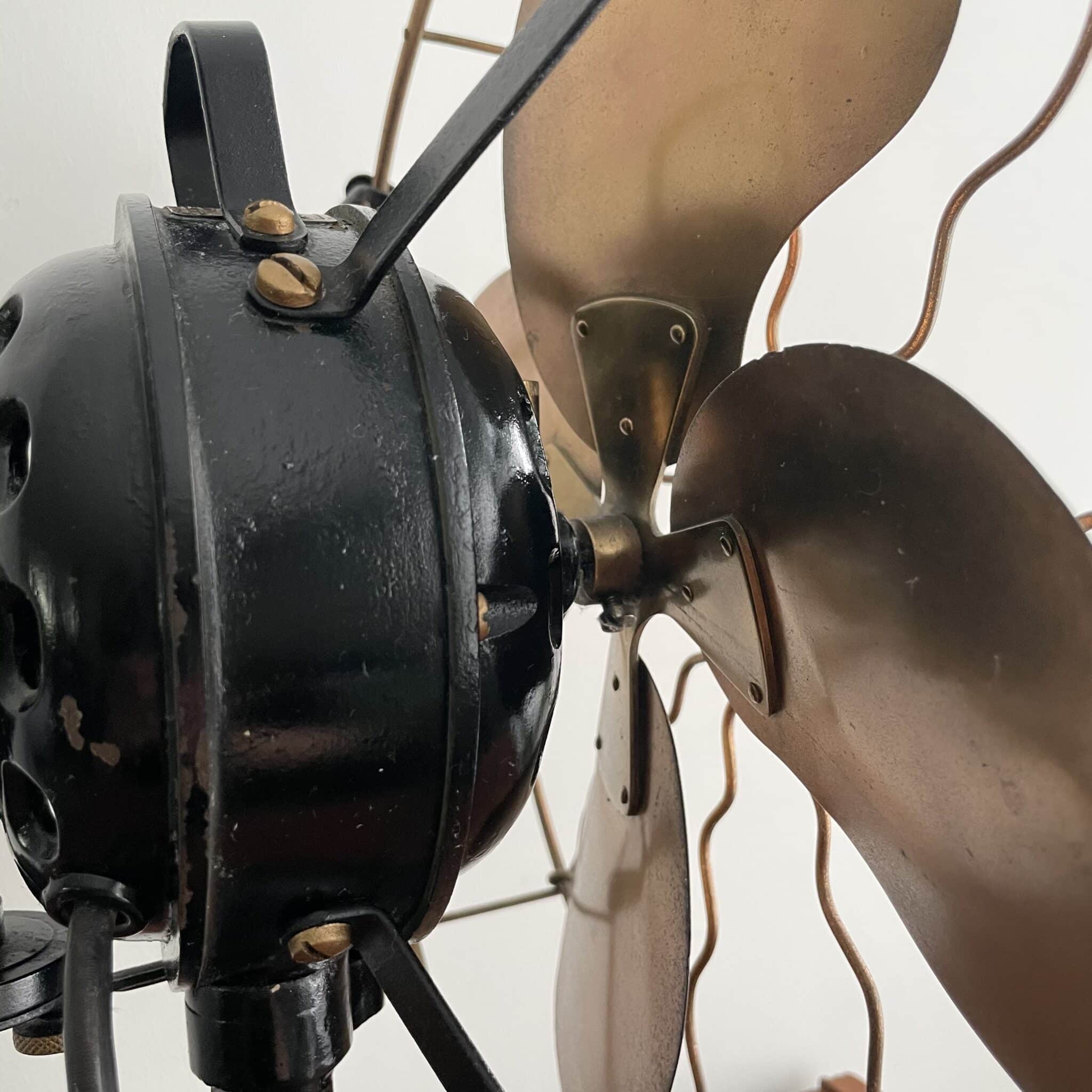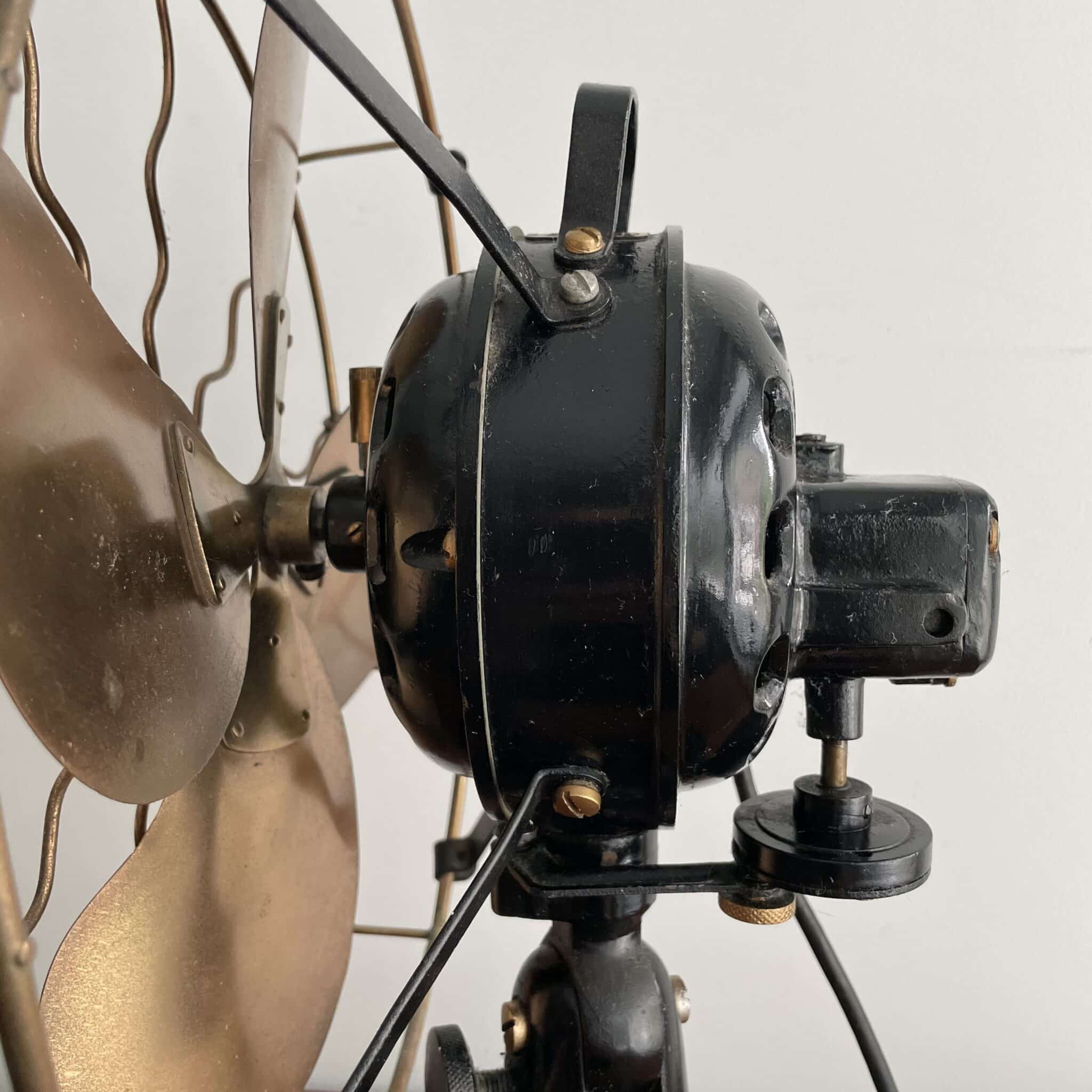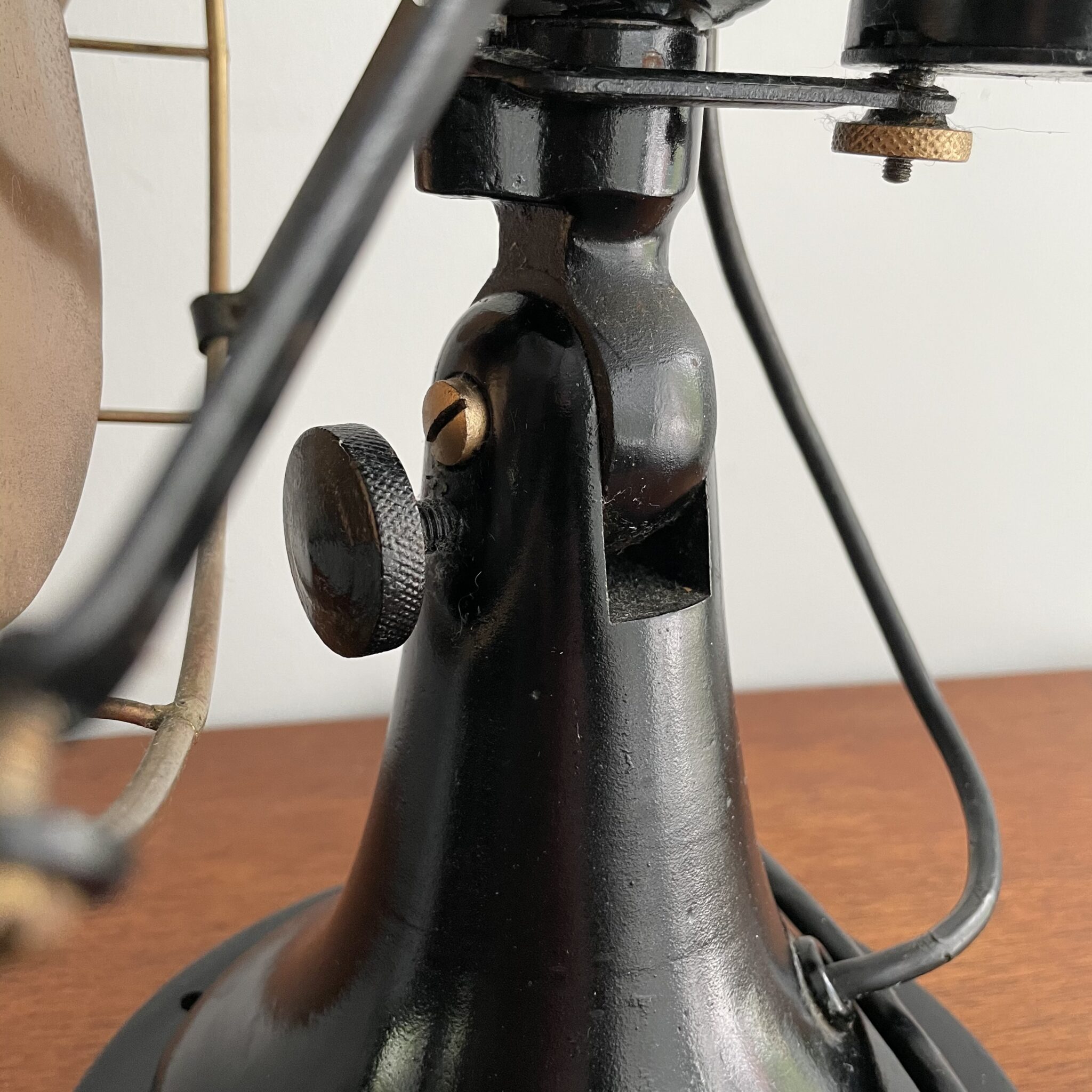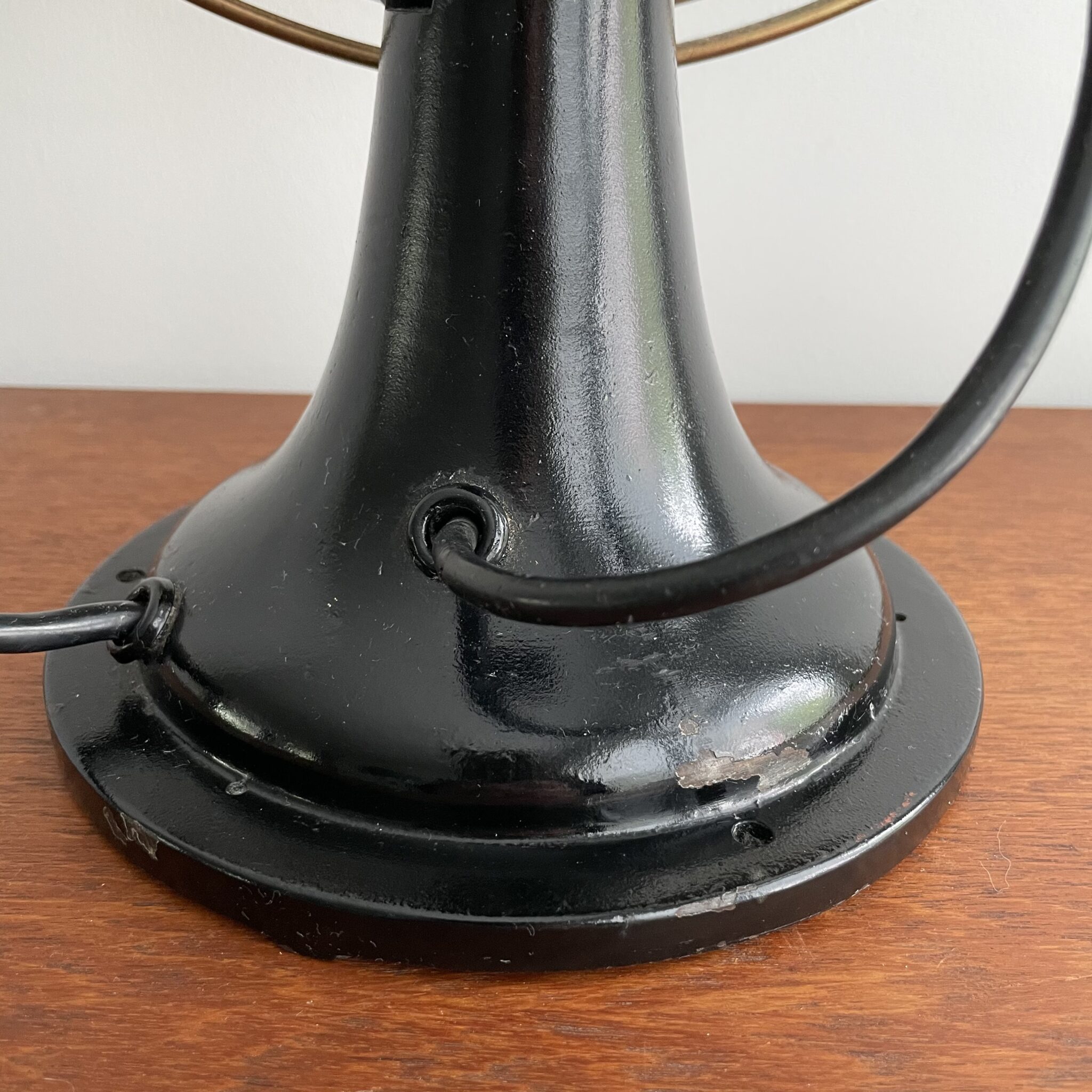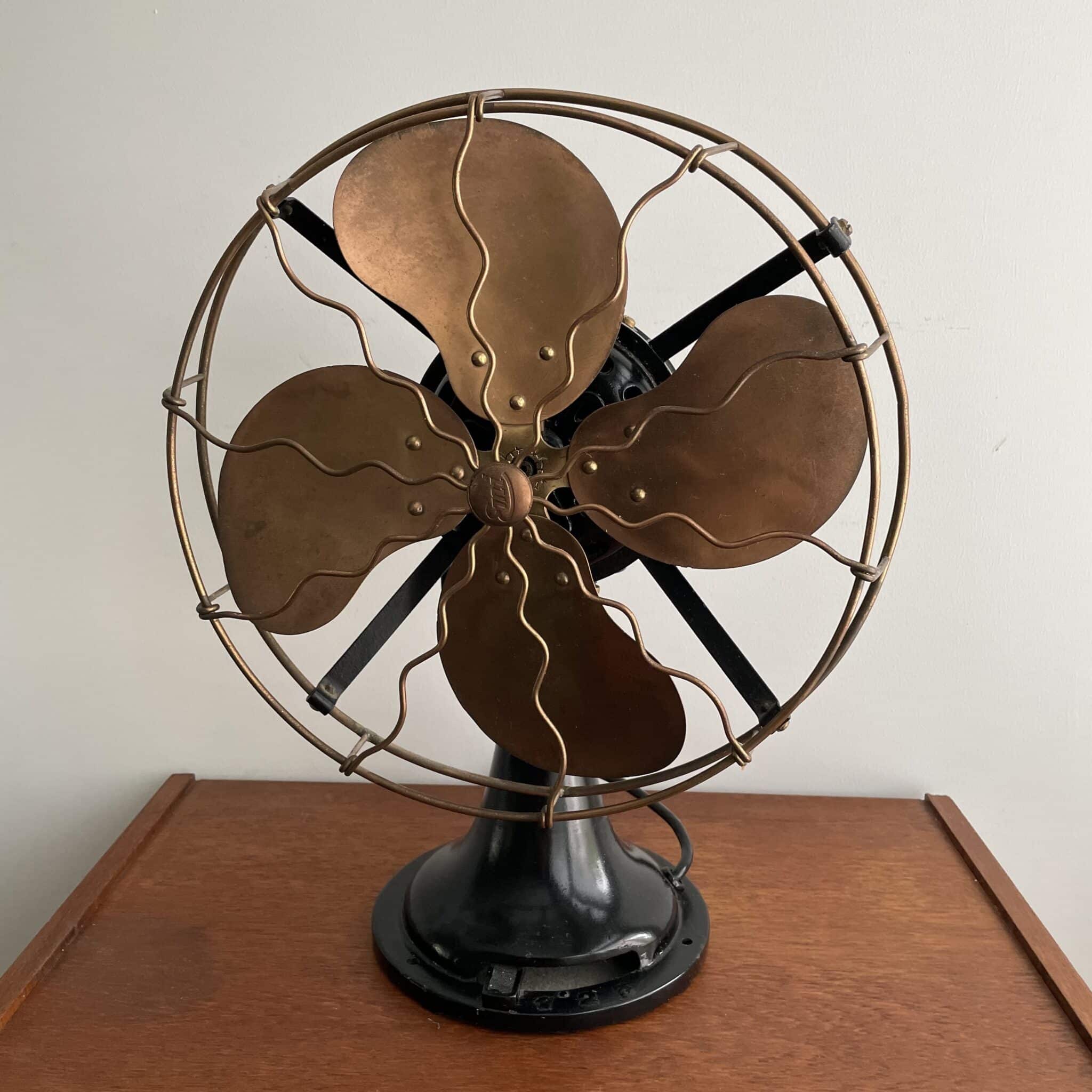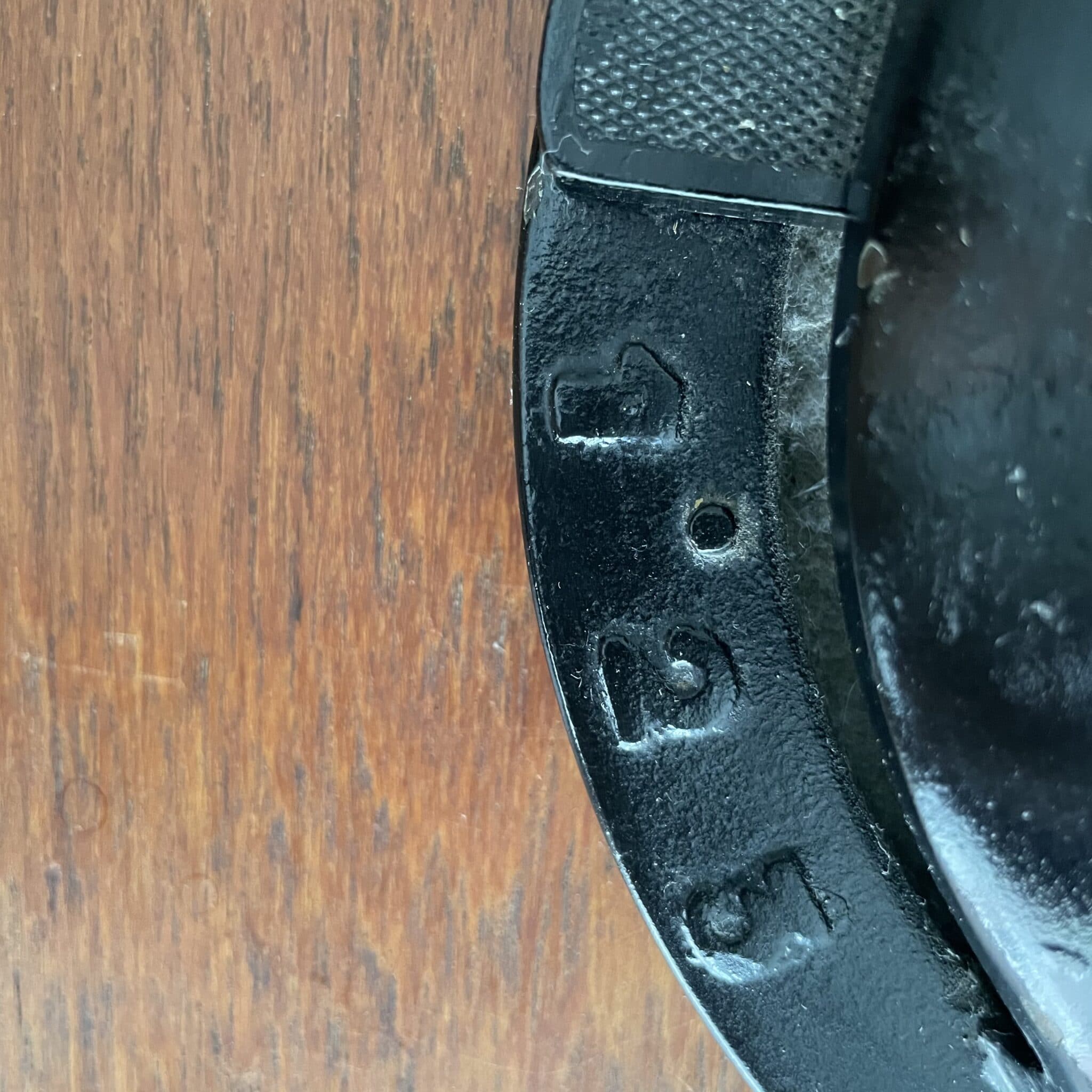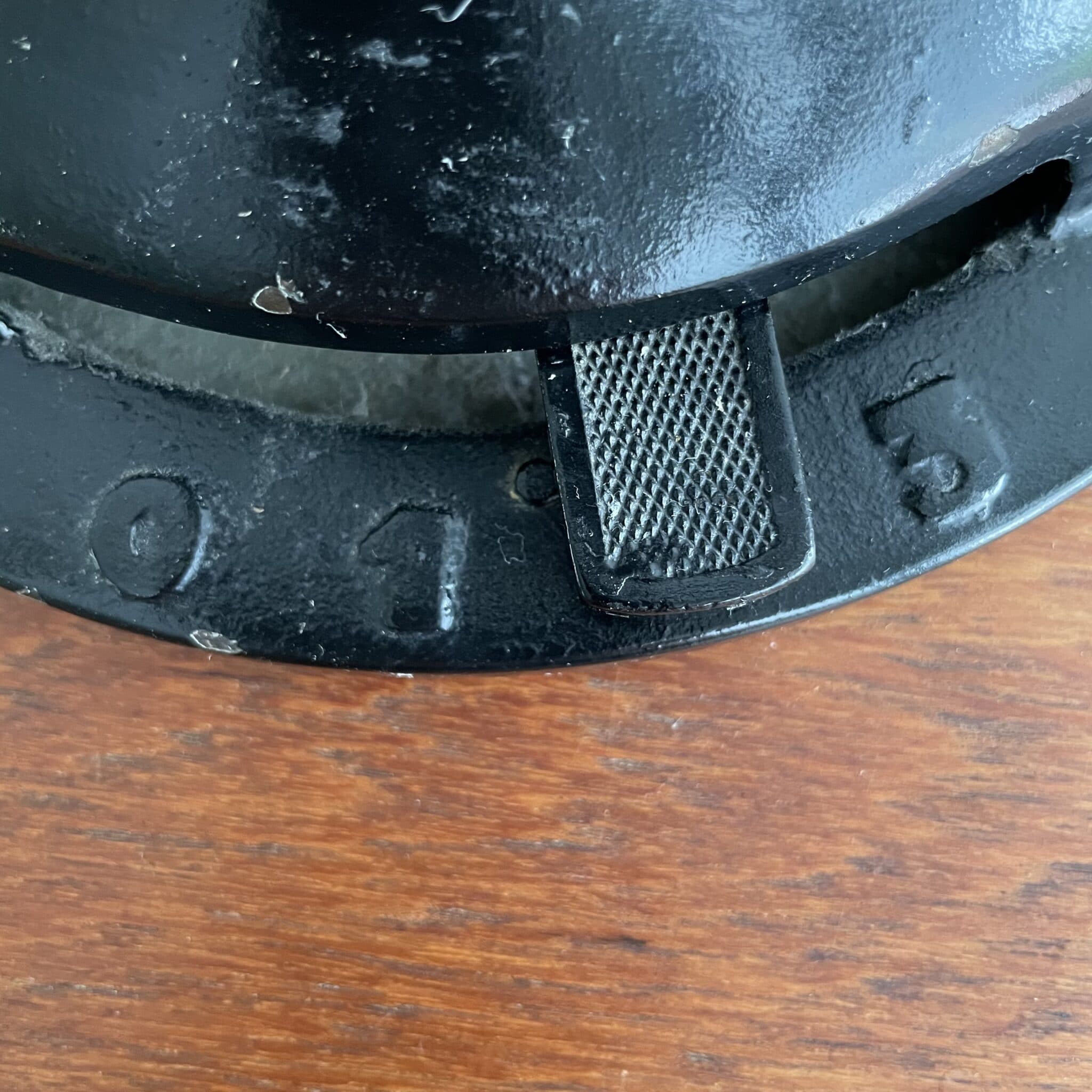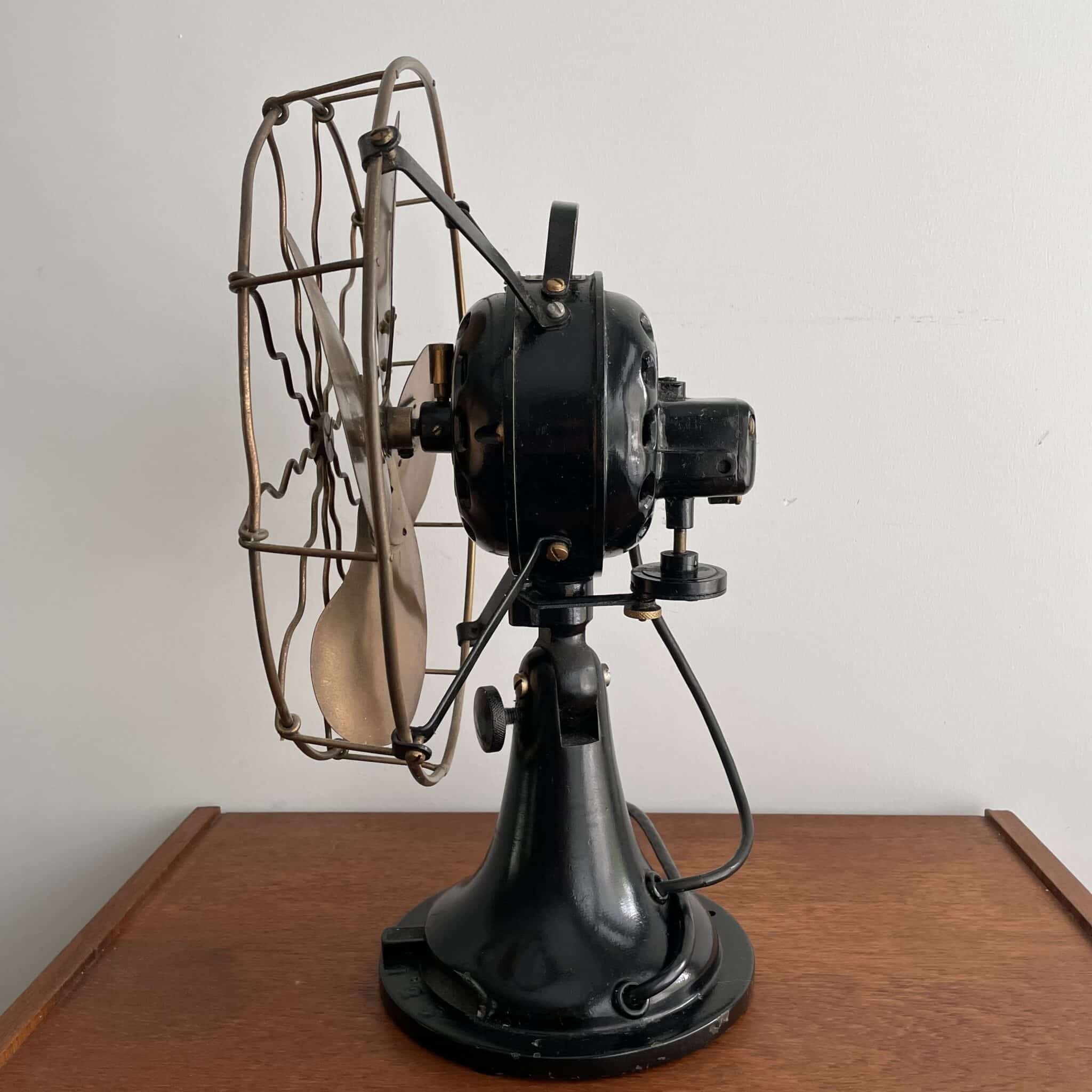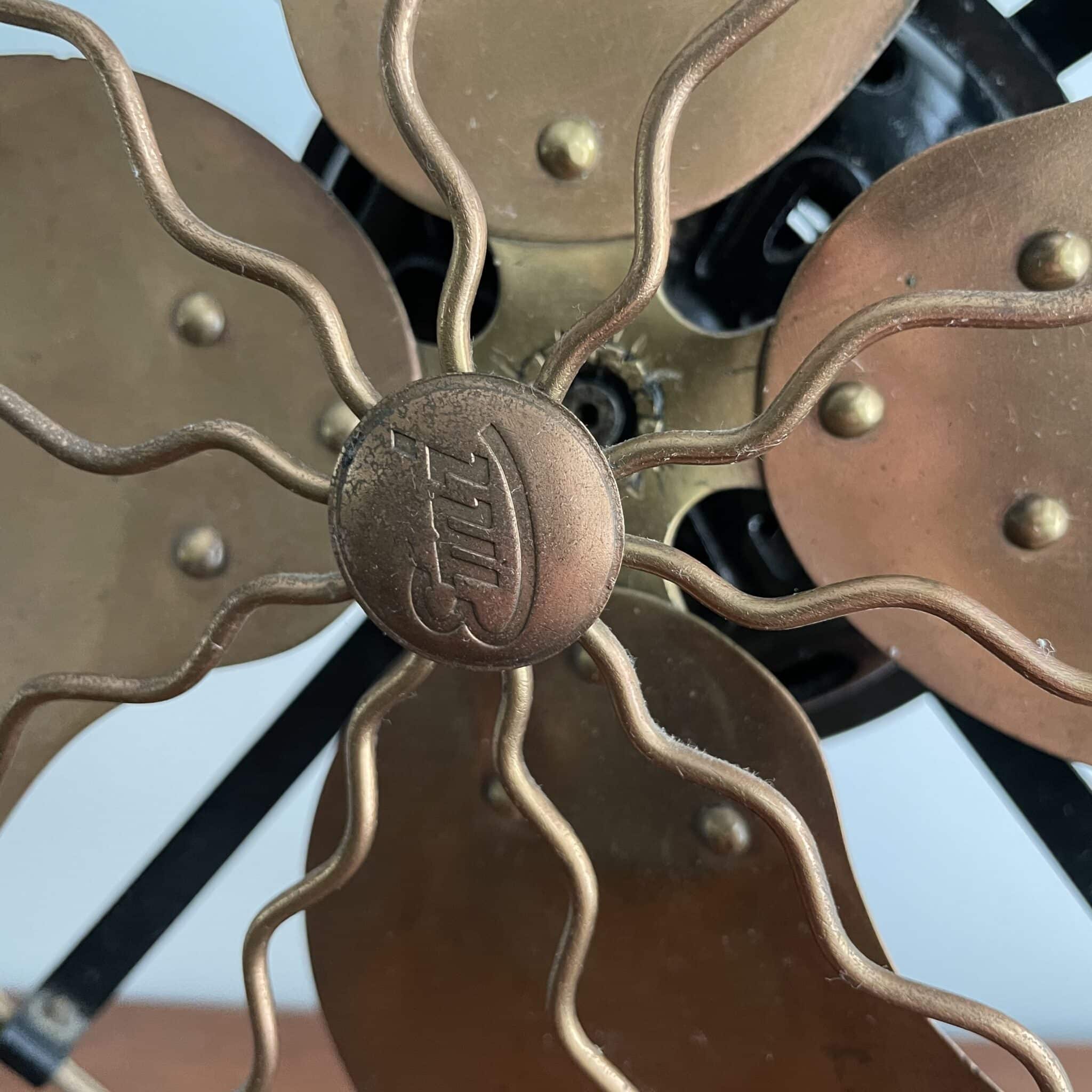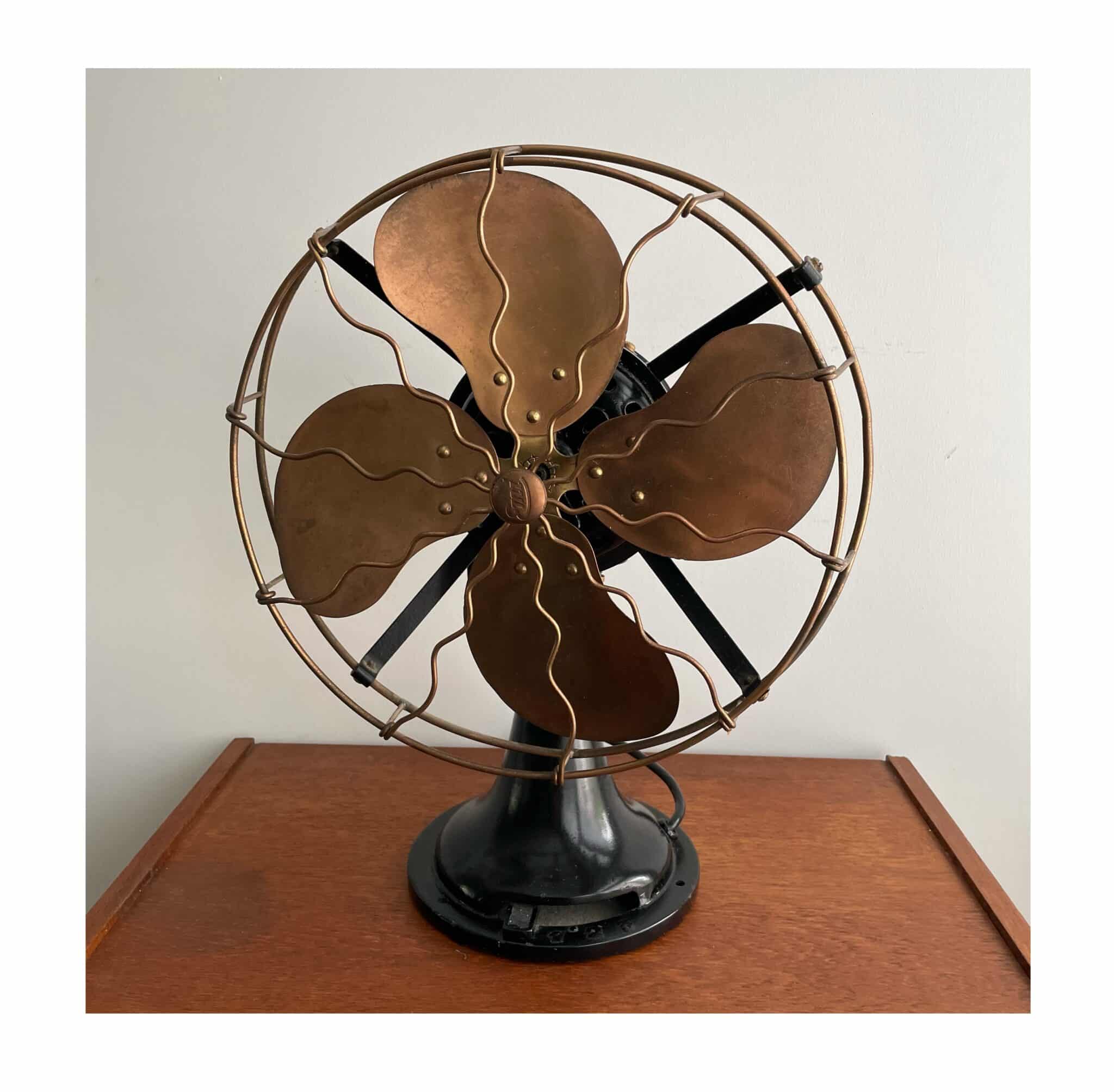 Antique EMI industrial fan, The Netherlands, 1920s
Beautiful old industrial fan manufactured by Emi Utrecht, Holland, first half 20th century.
A unique piece ann eyecatcer.
In good working condition. The fan can be adjusted in different directions; up and downwards as well as to left and right. There are 3 positions to regulate the speed.
No.290906
Volt 220
Type M125
Measurements
Height 43 cm
Width 33,5 cm
Diameter base 19 cm
Depth 21 cm