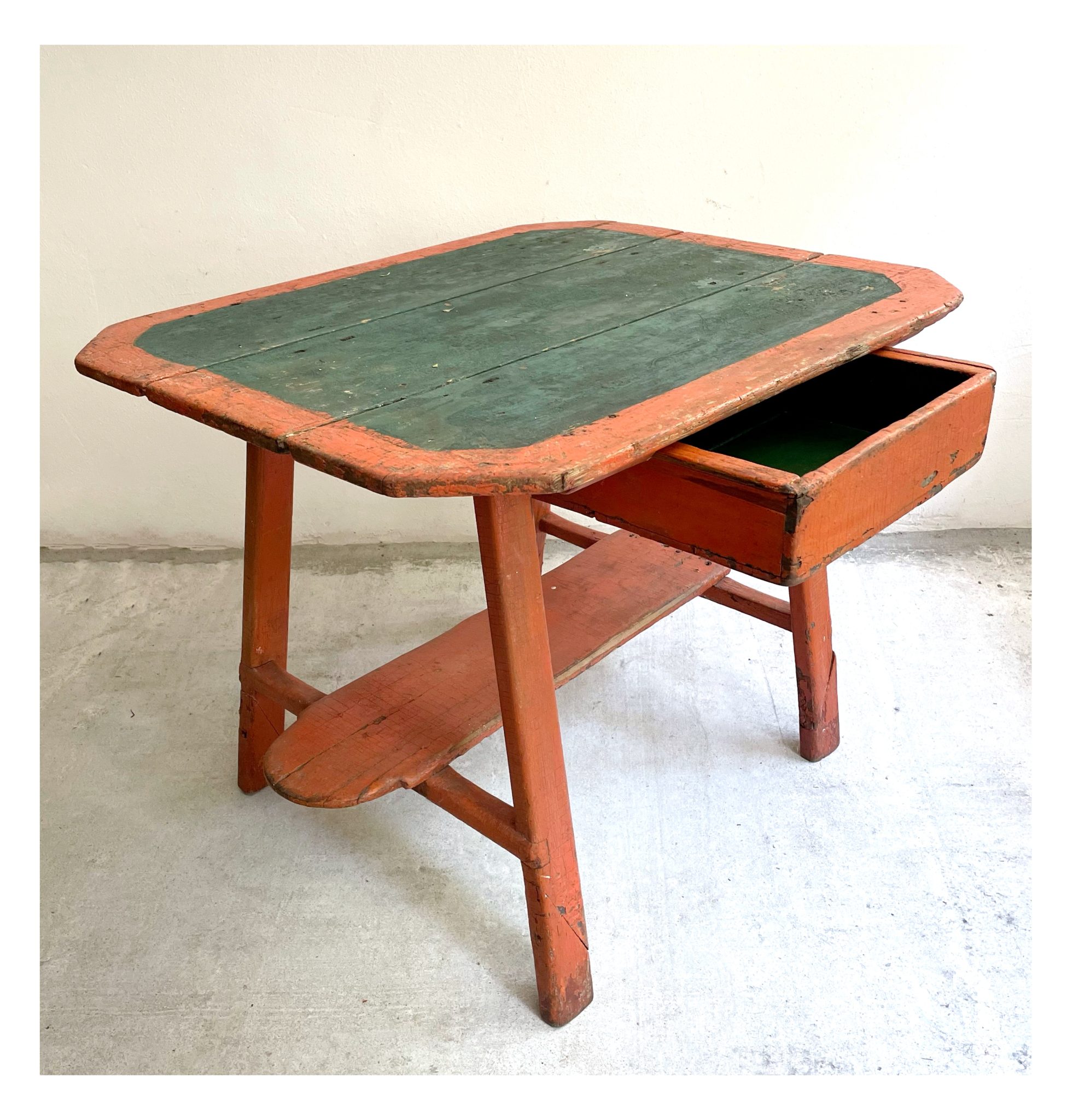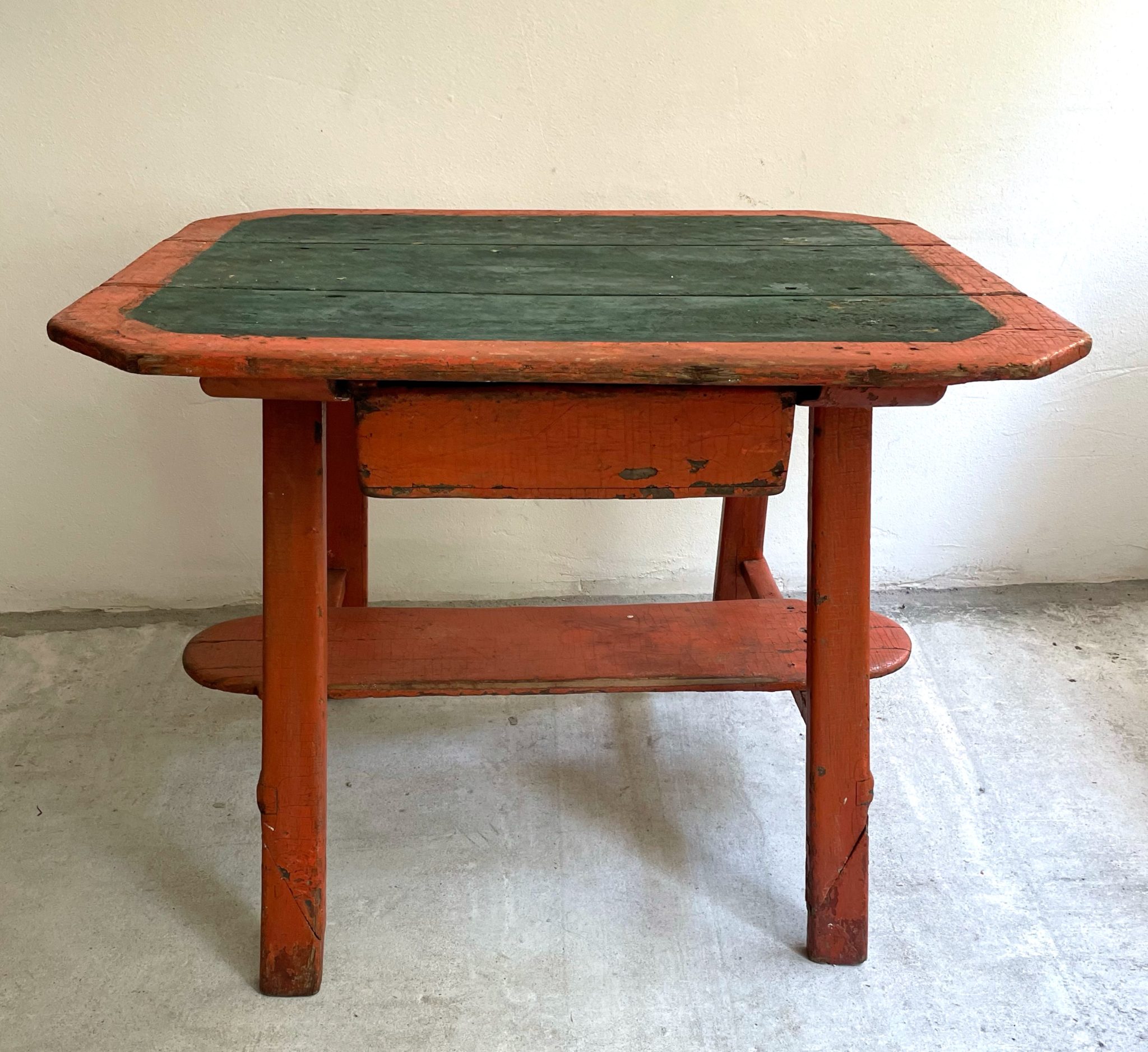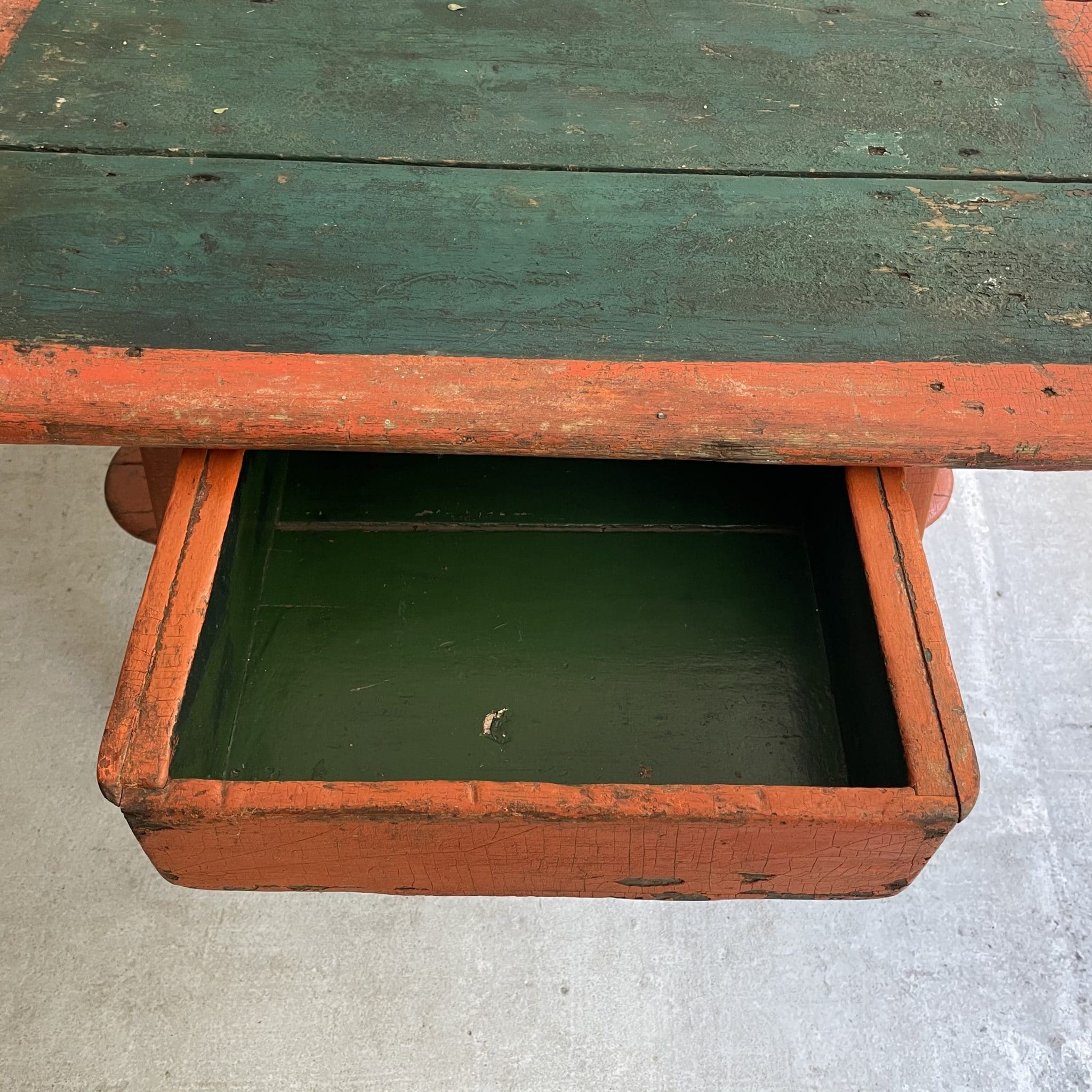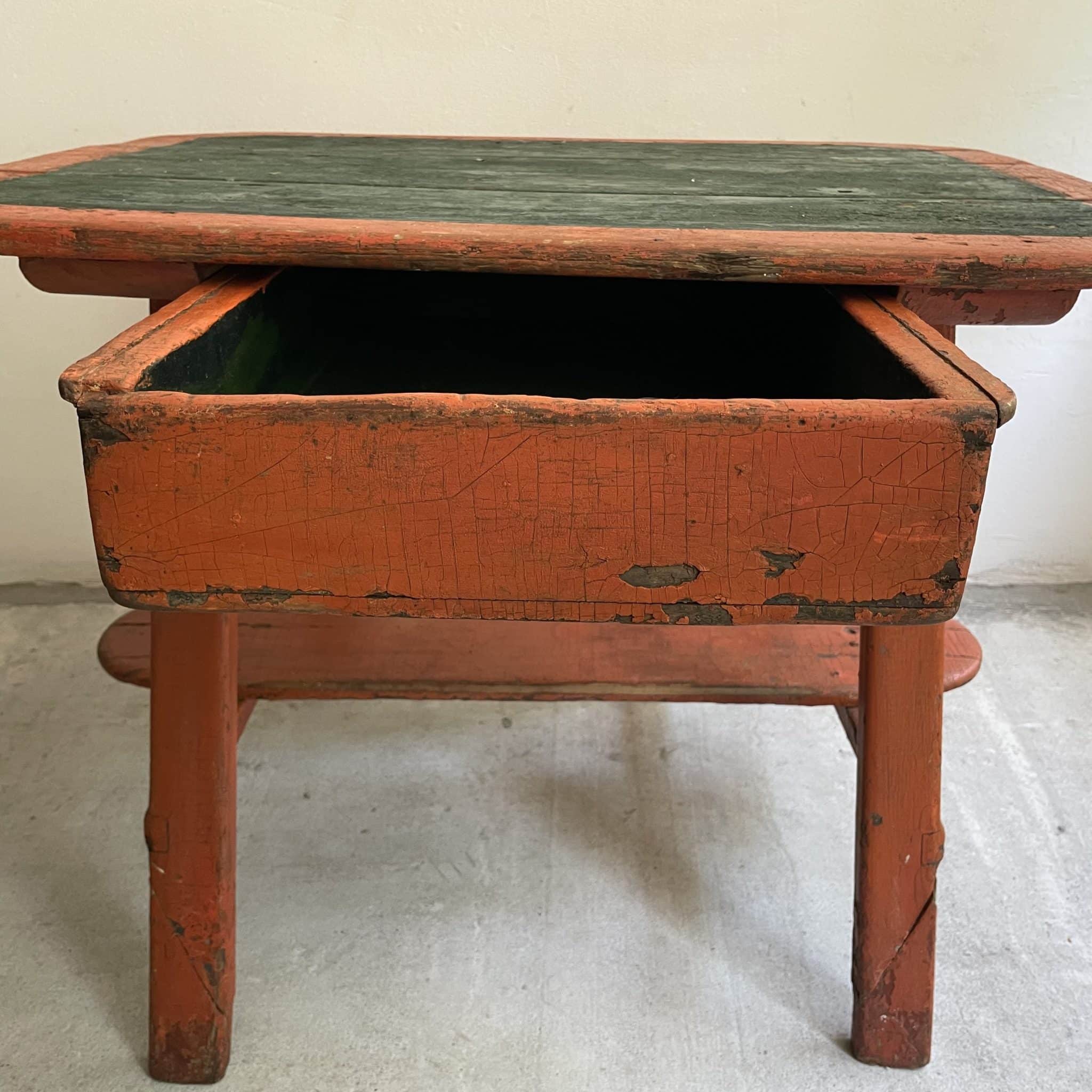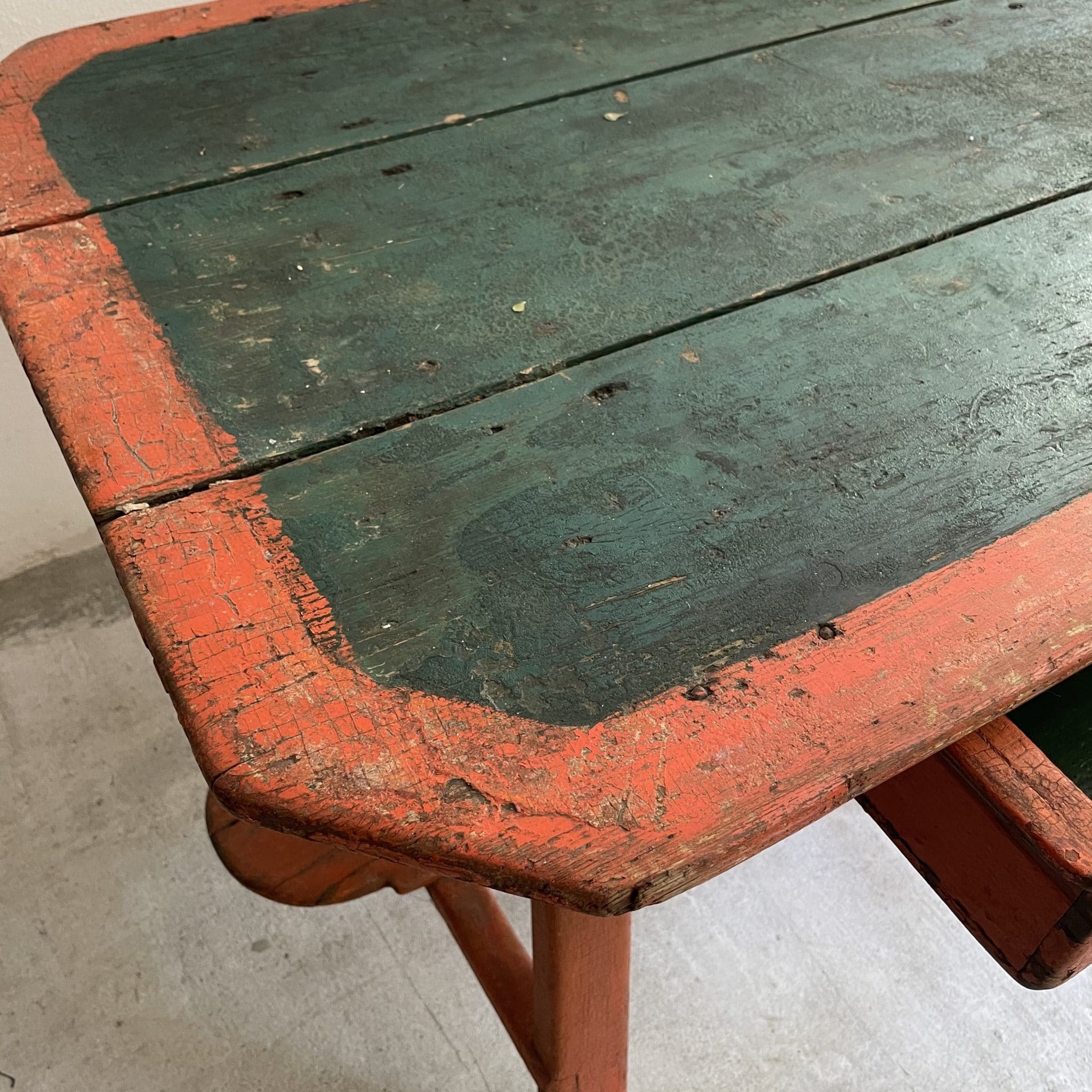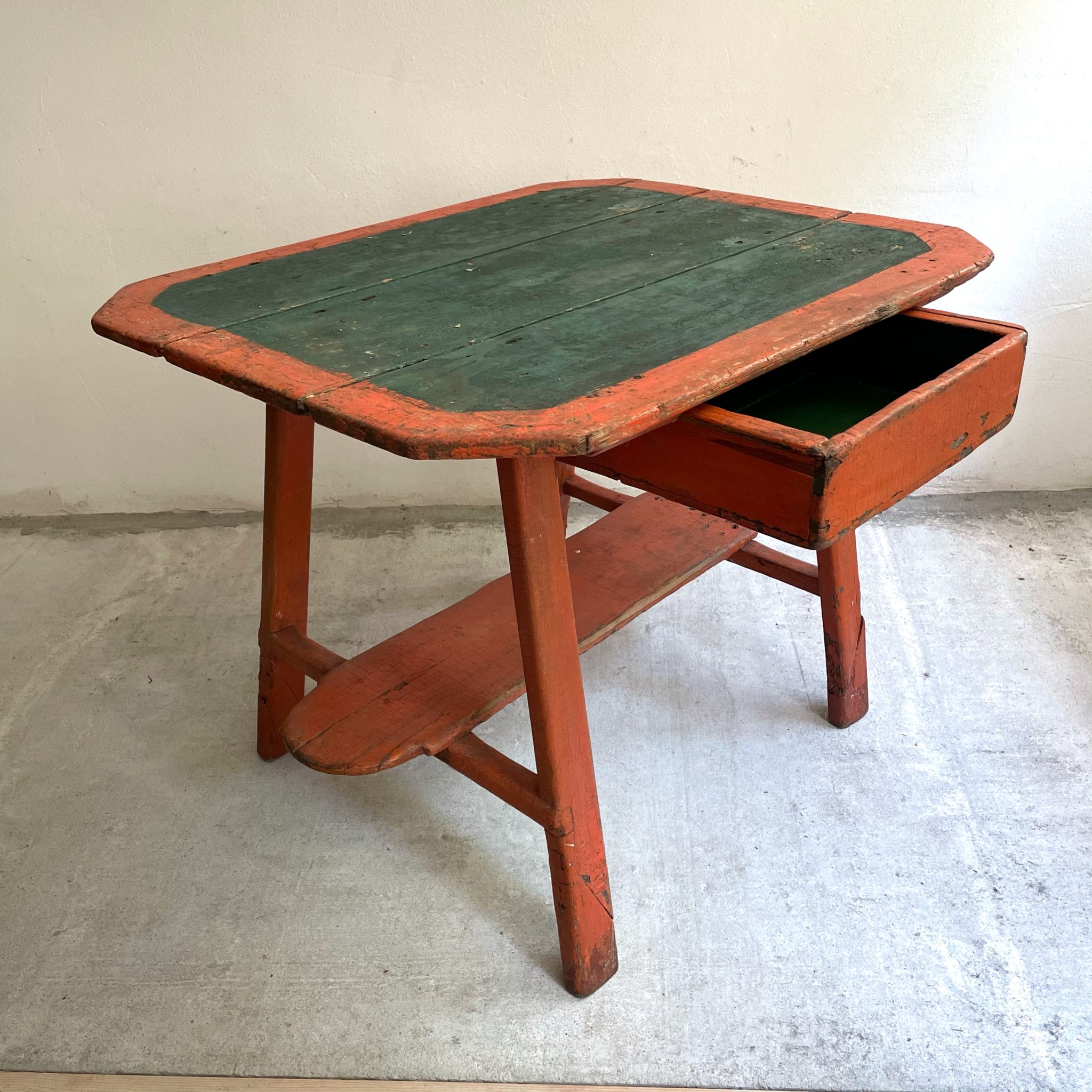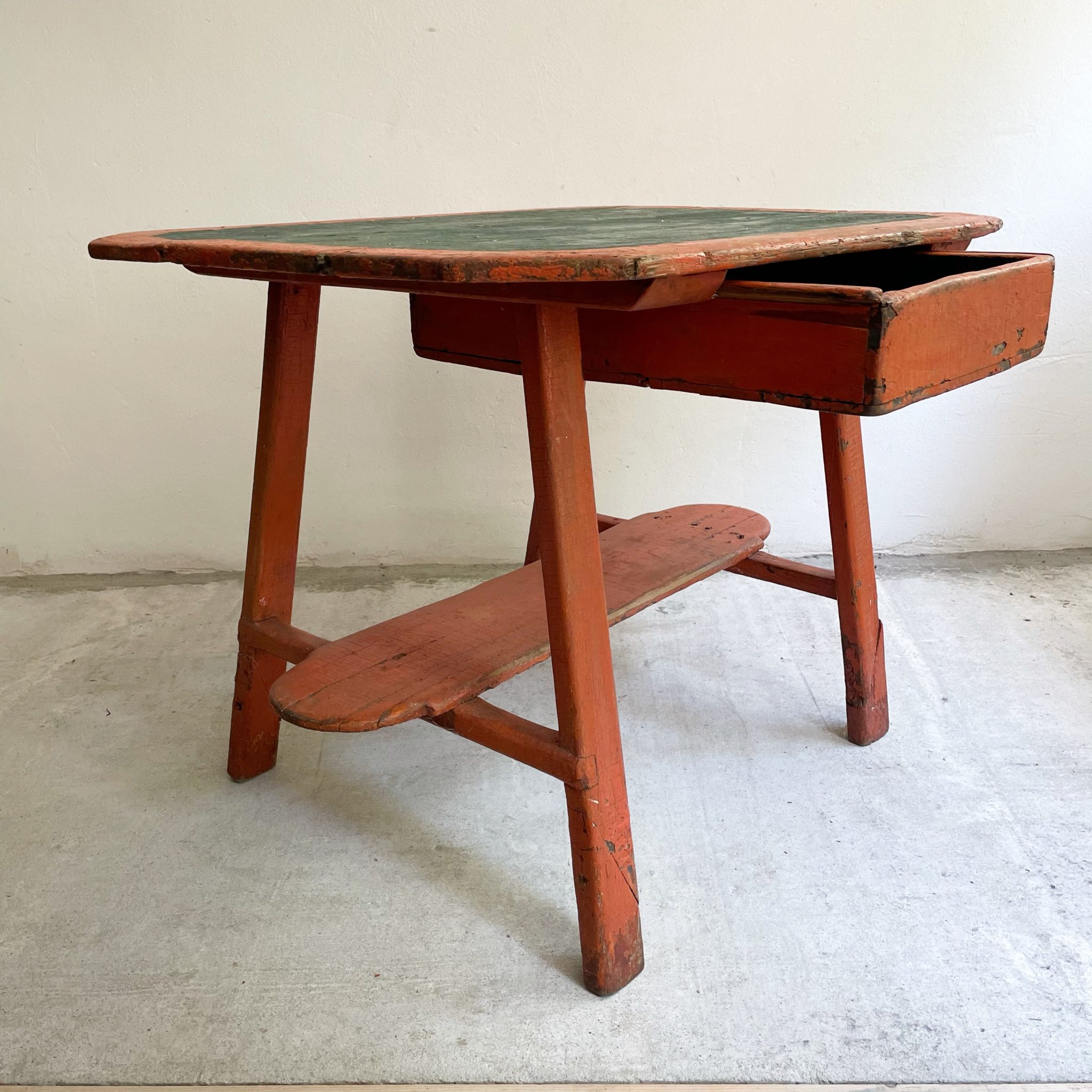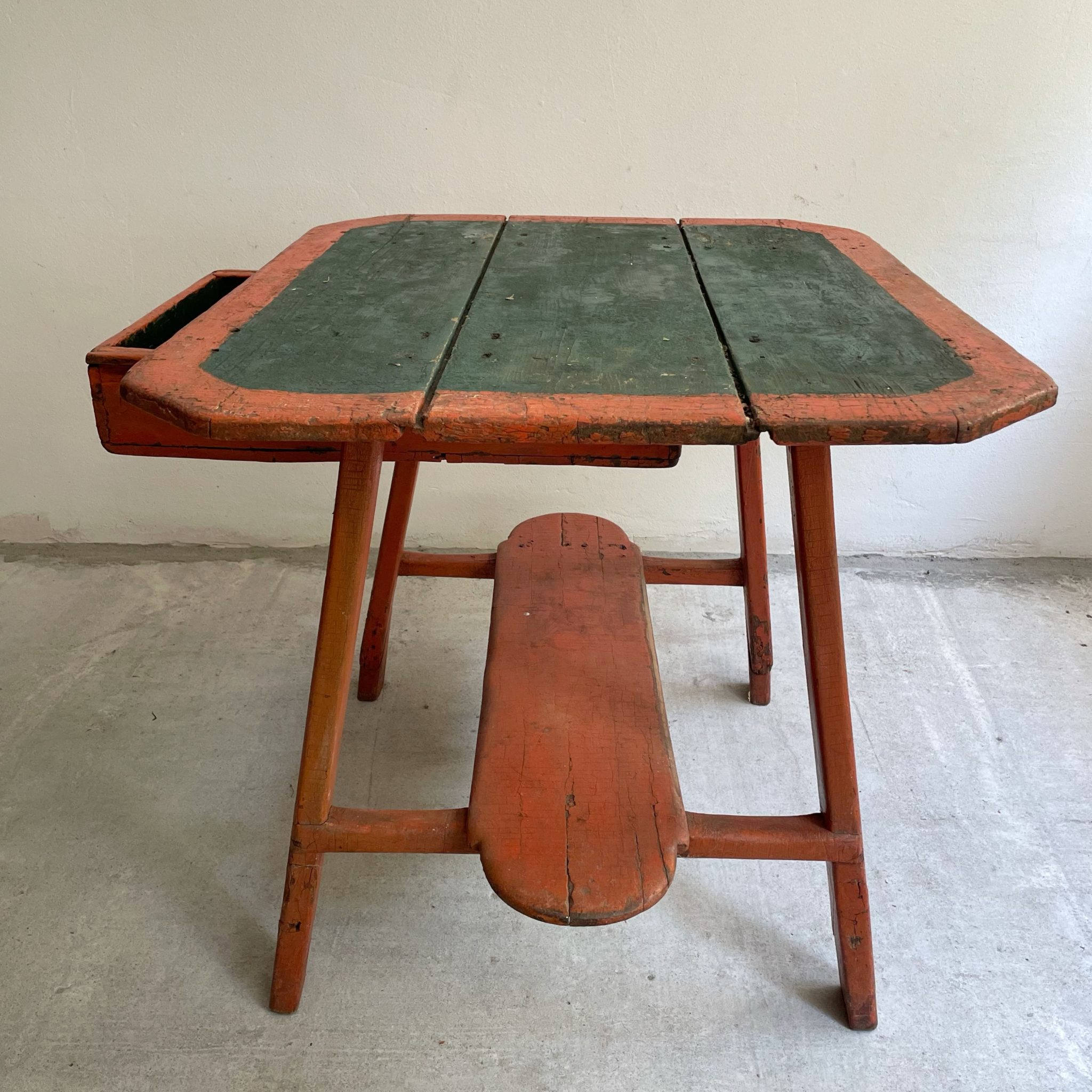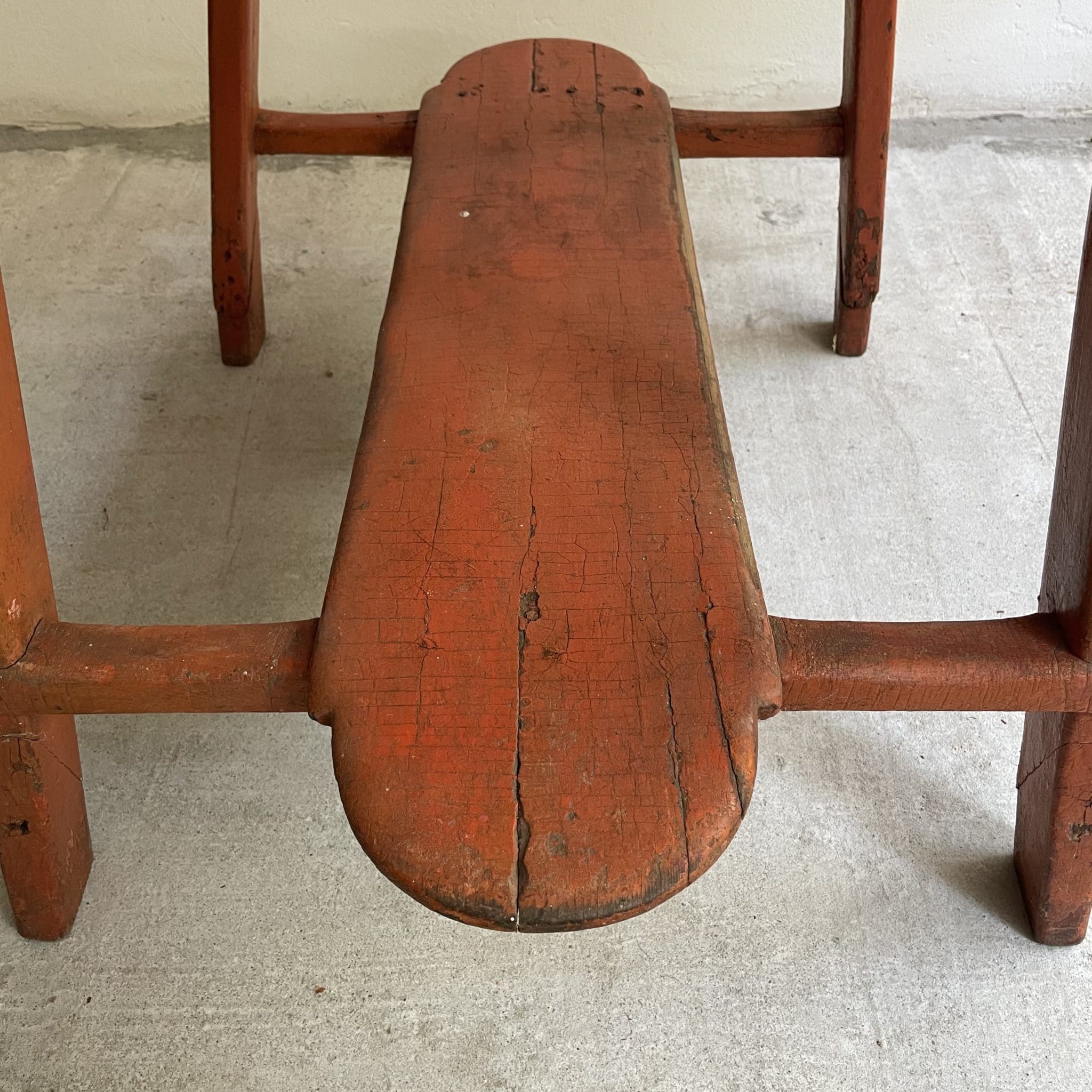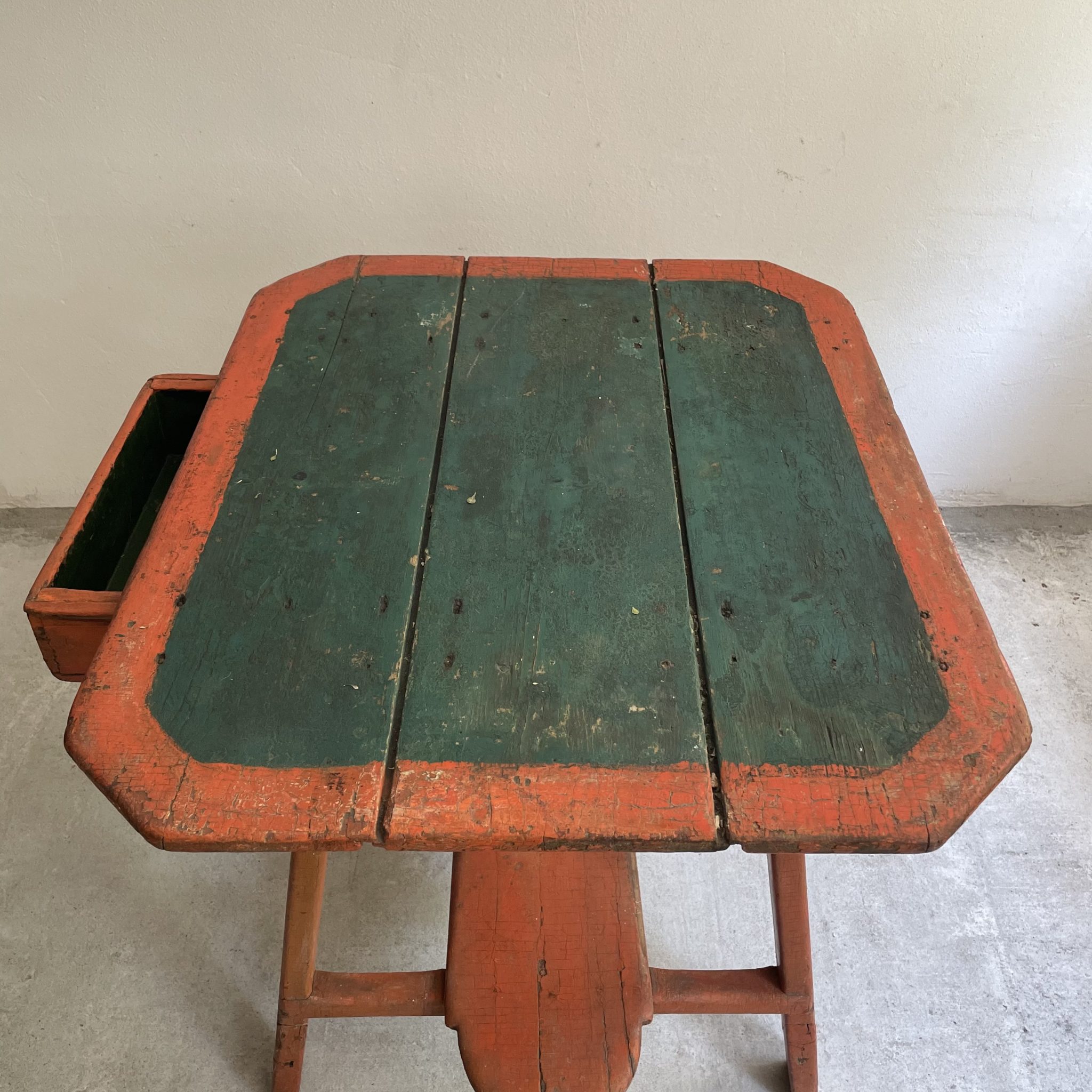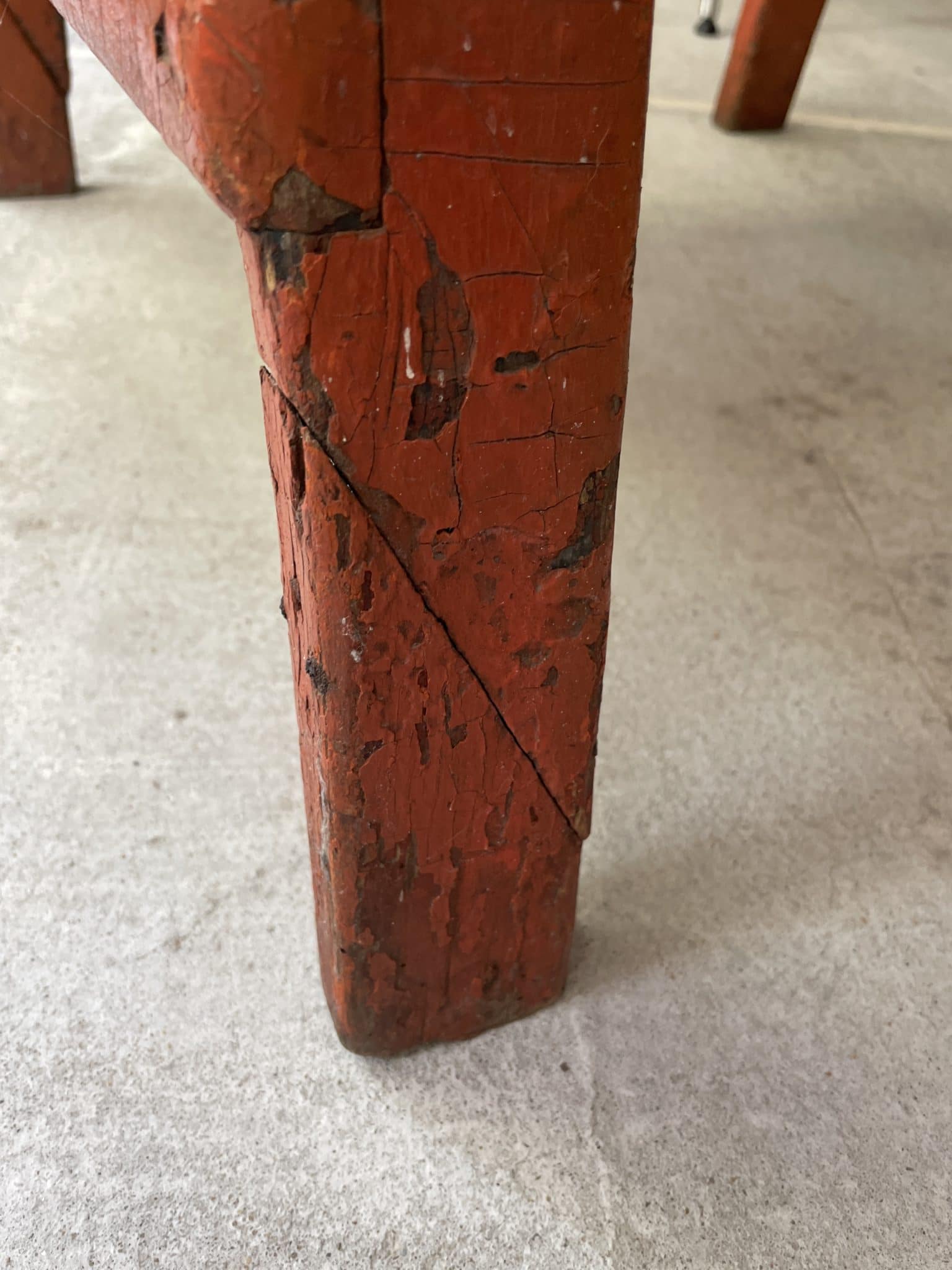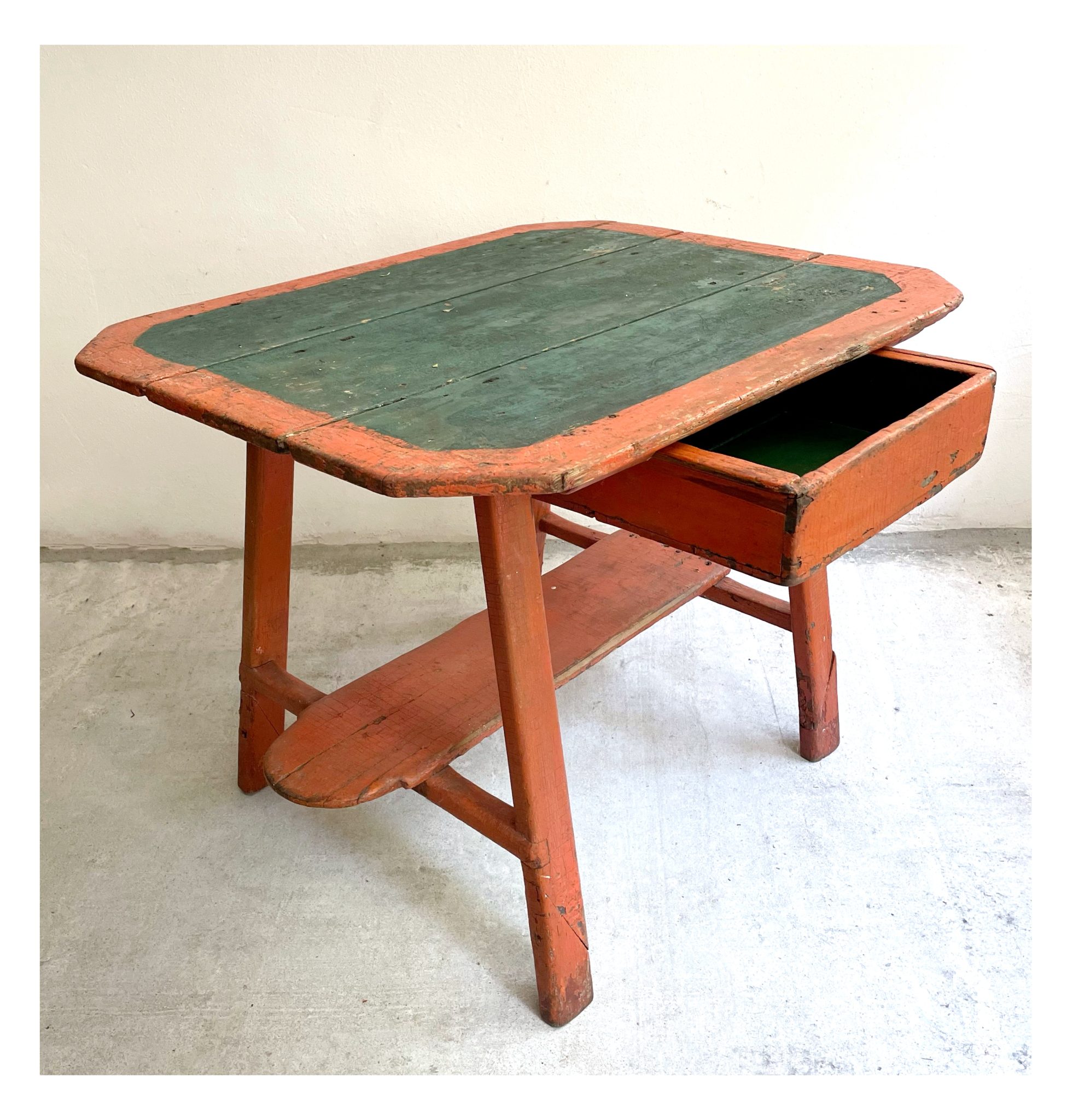 Antique Spanish Pay Table - early 1900's
Beautiful antique wooden Pay Table with its original green and orange/terra colored paint.
It is called a pay table because of its drawer underneath the top which can be glided all the way to the front and back to the other end of the table. The employer could put in the wage of the employee in the drawer and the employee could discretely take it out of the drawer at the other side of the table. Paint is all worn and has patina which gives it a marvellous feel to it.
Designer: unknown
Producer: unknown
Country: The Netherlands
Period: first half 20th century
Dimensions : H 70,5 cm, table top 91 x 74 x 1,5 cm
Condition: It has visible wear and signs of ageing, but stable. See images to get a good impression.