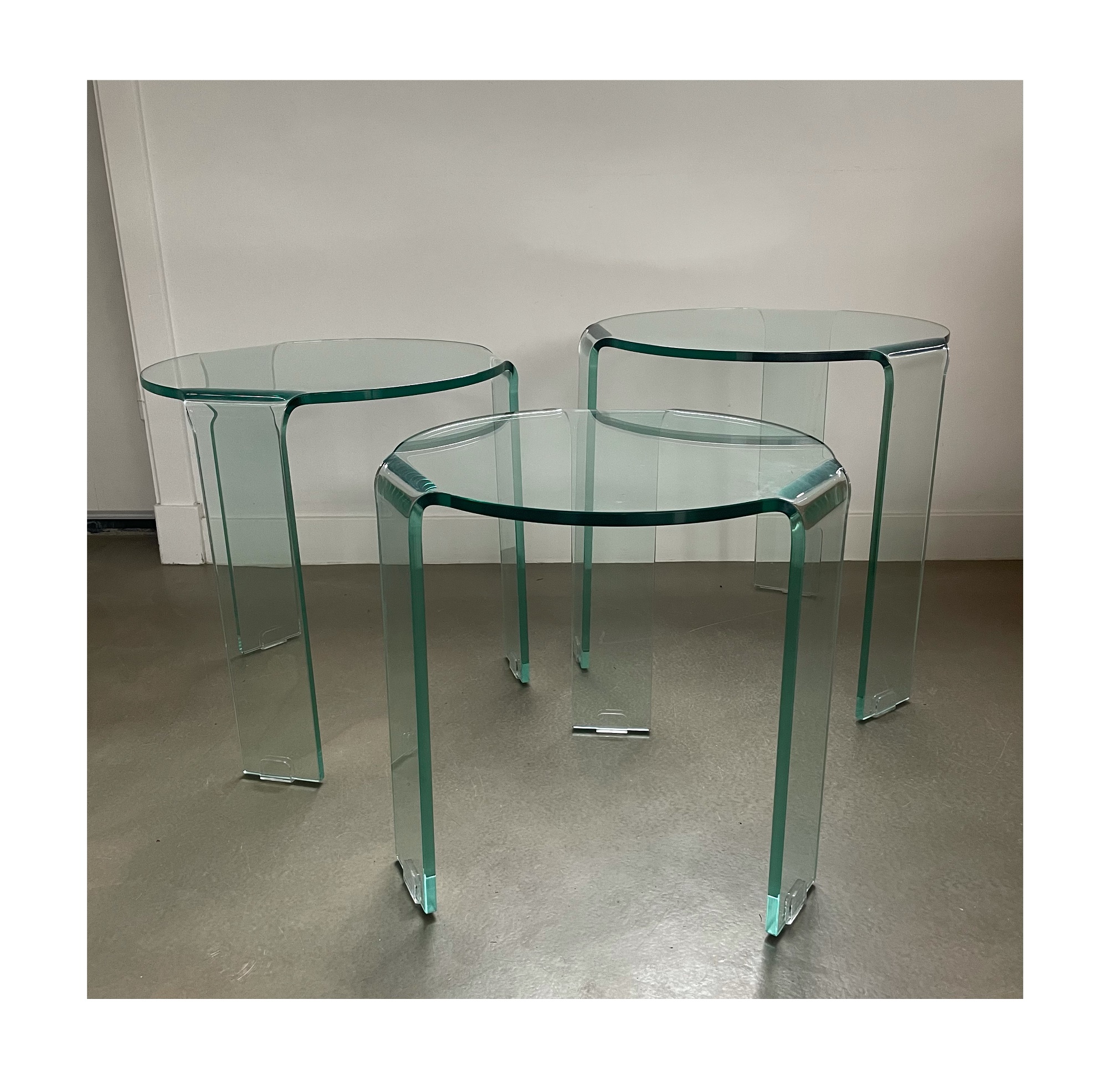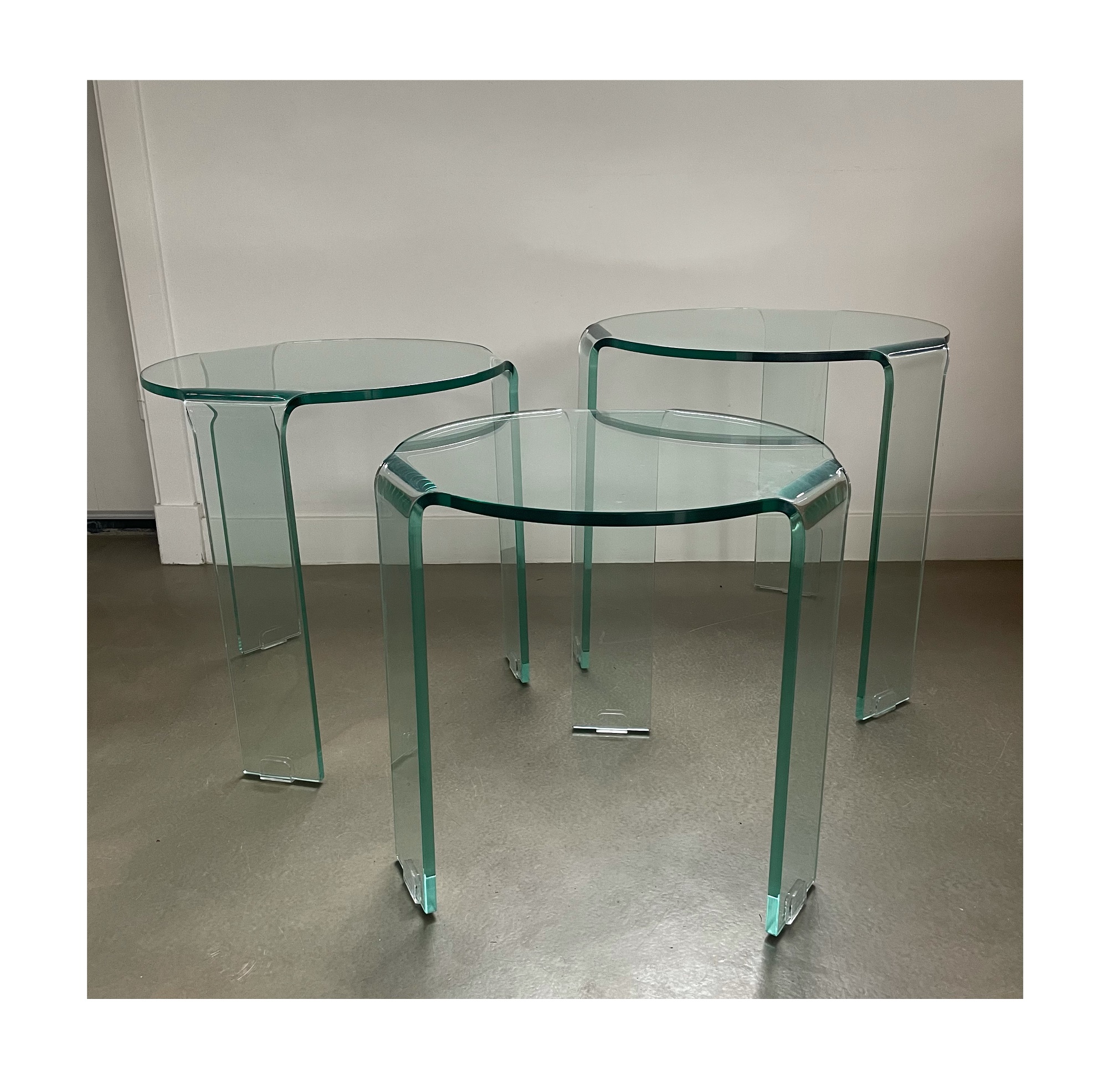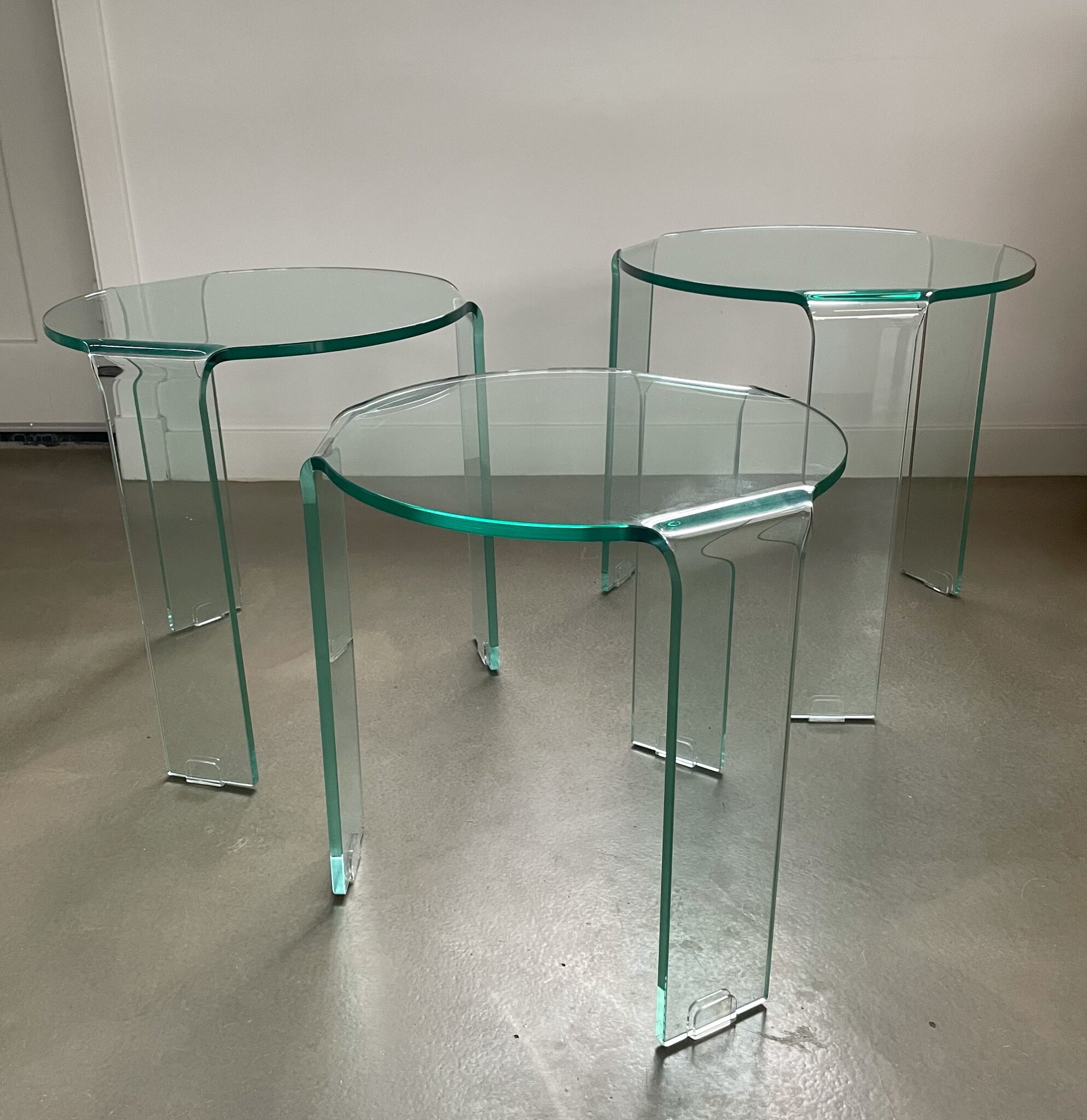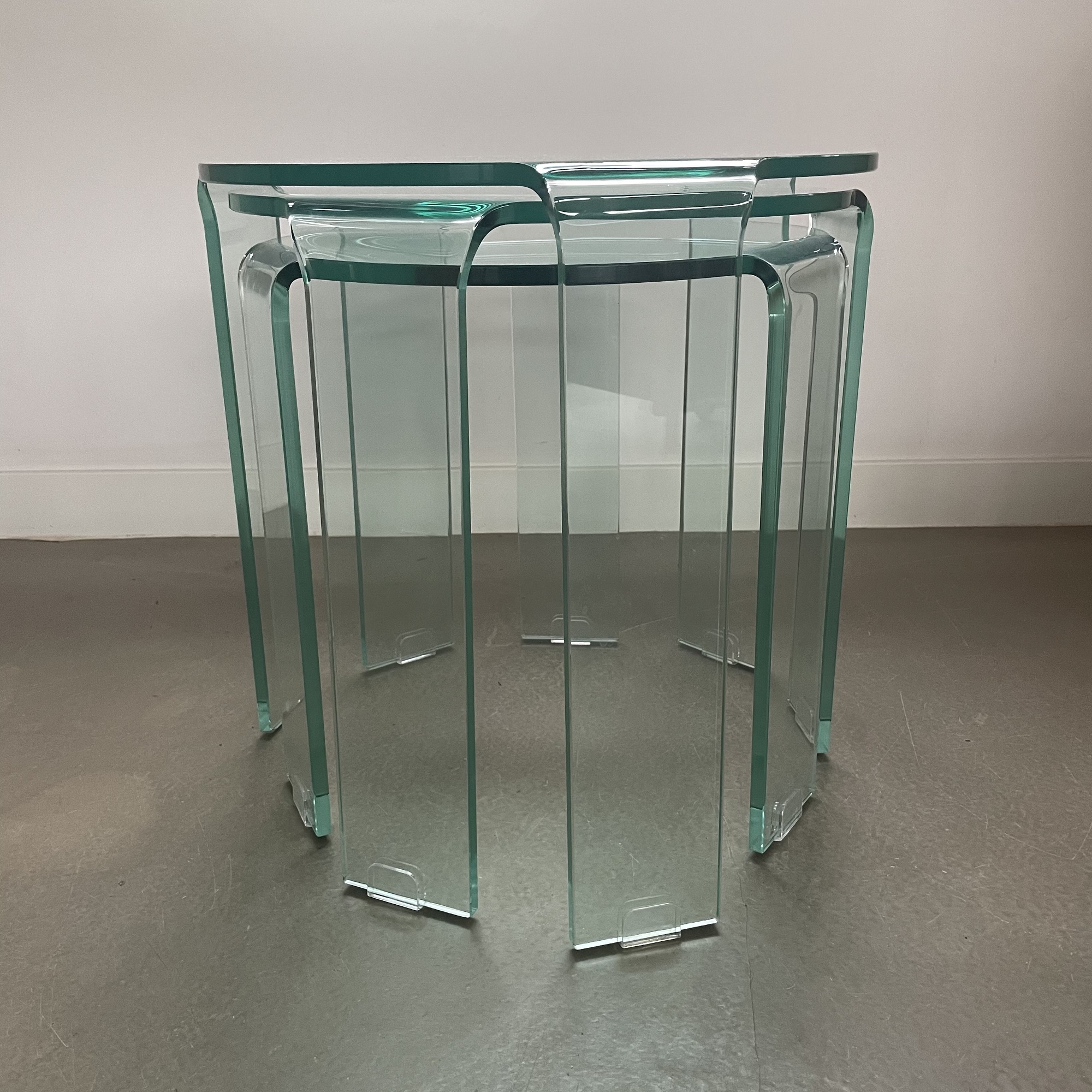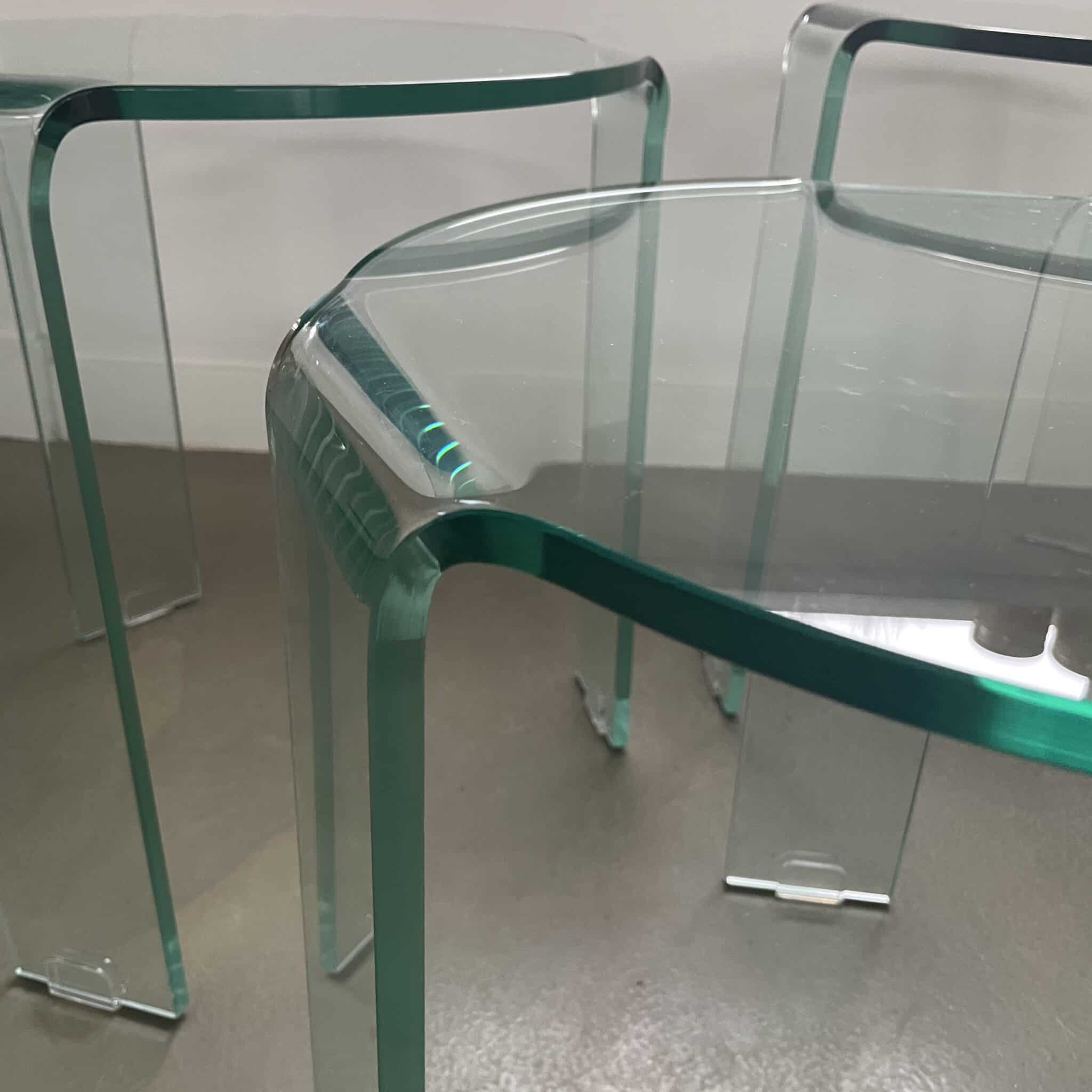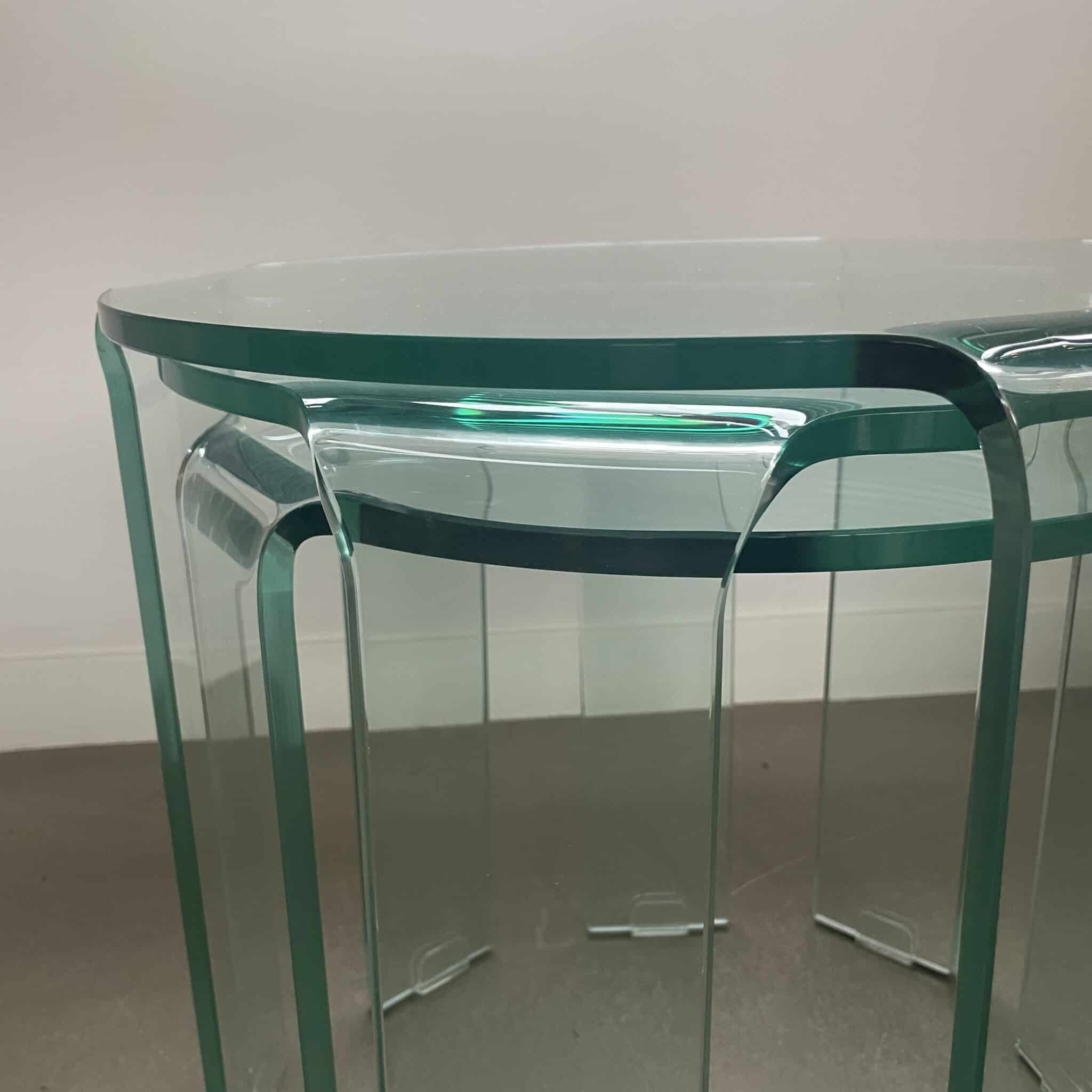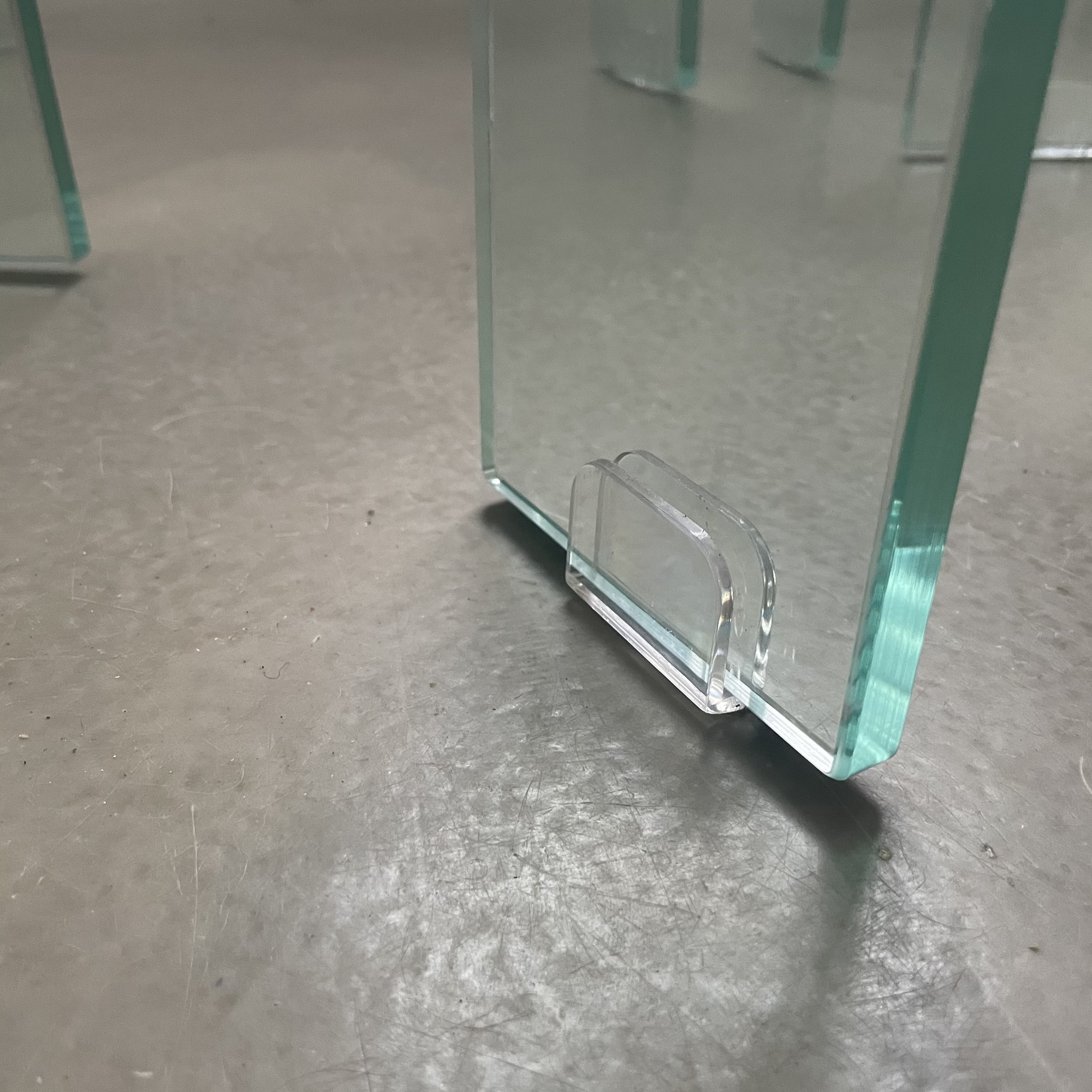 Nesting tables 'Omaggio', (in style of) Fiam, tribute to Alvar Aalto, Italy, 1980s
Beautiful nesting tables made of bent, thick glass, with a great light green shine to it.
The shape is a tribute (Omaggio) to the iconic designs of Alvar Aalto.
The Fiam attribution mark is not on the tables (sticker might be taken off) therefore I say  'in style of'…..thick, heavy quality. In good condtion.
Measurements:
largest table: diamter 48 cm, height 48,5 cm
middle: diameter 45 cm, H 47 cm
smallest: diameter 42 cm, H 43,5 cm