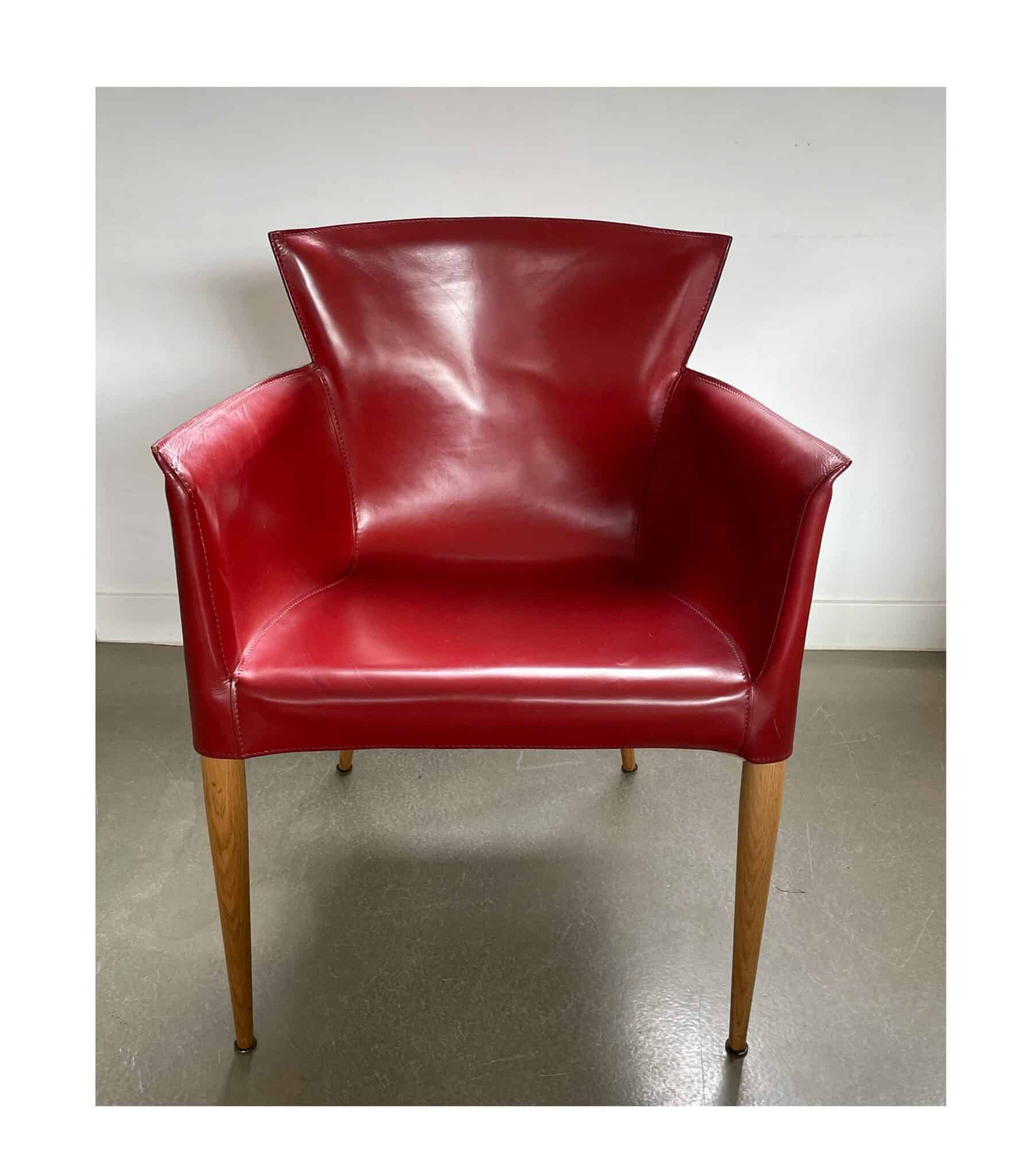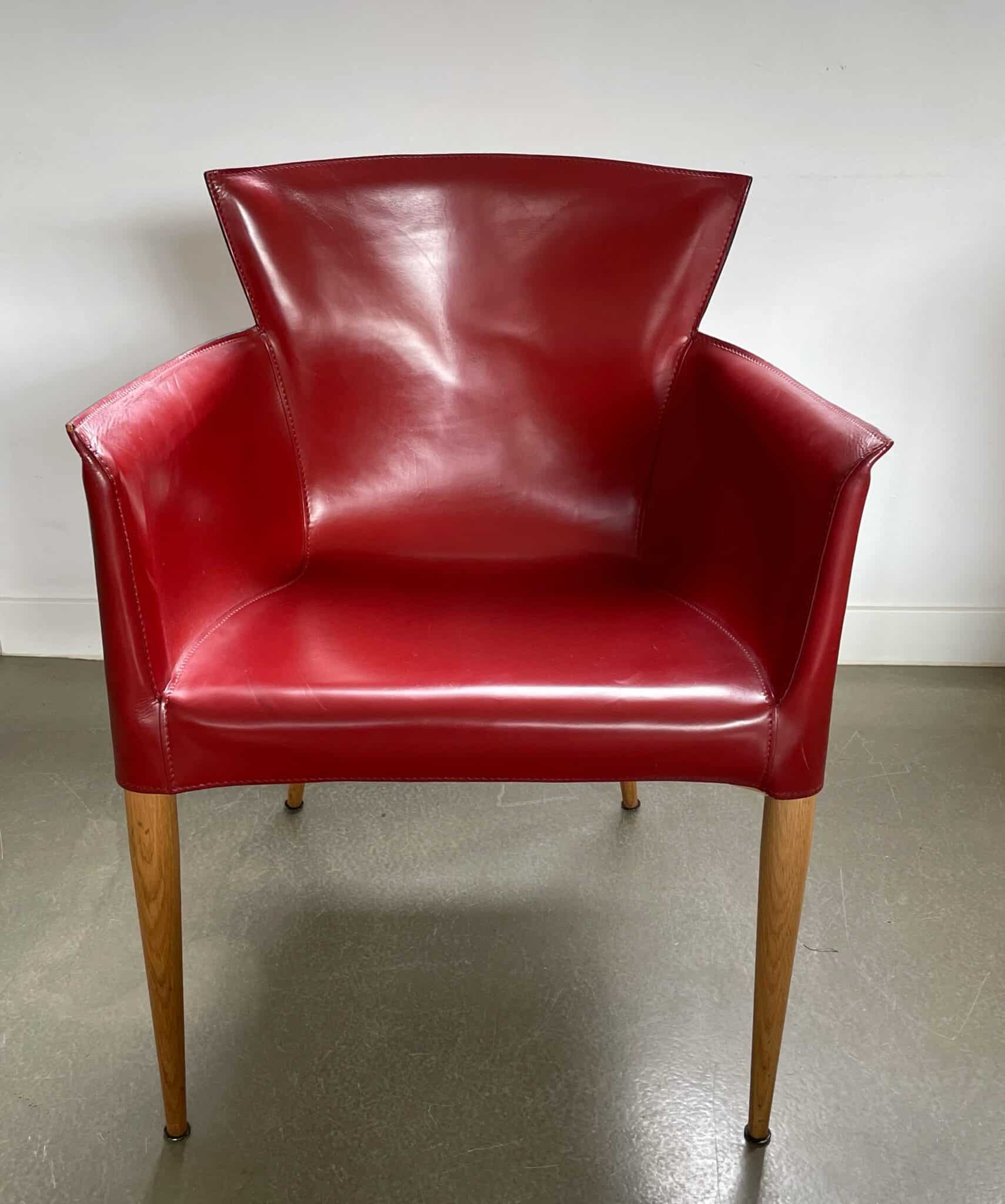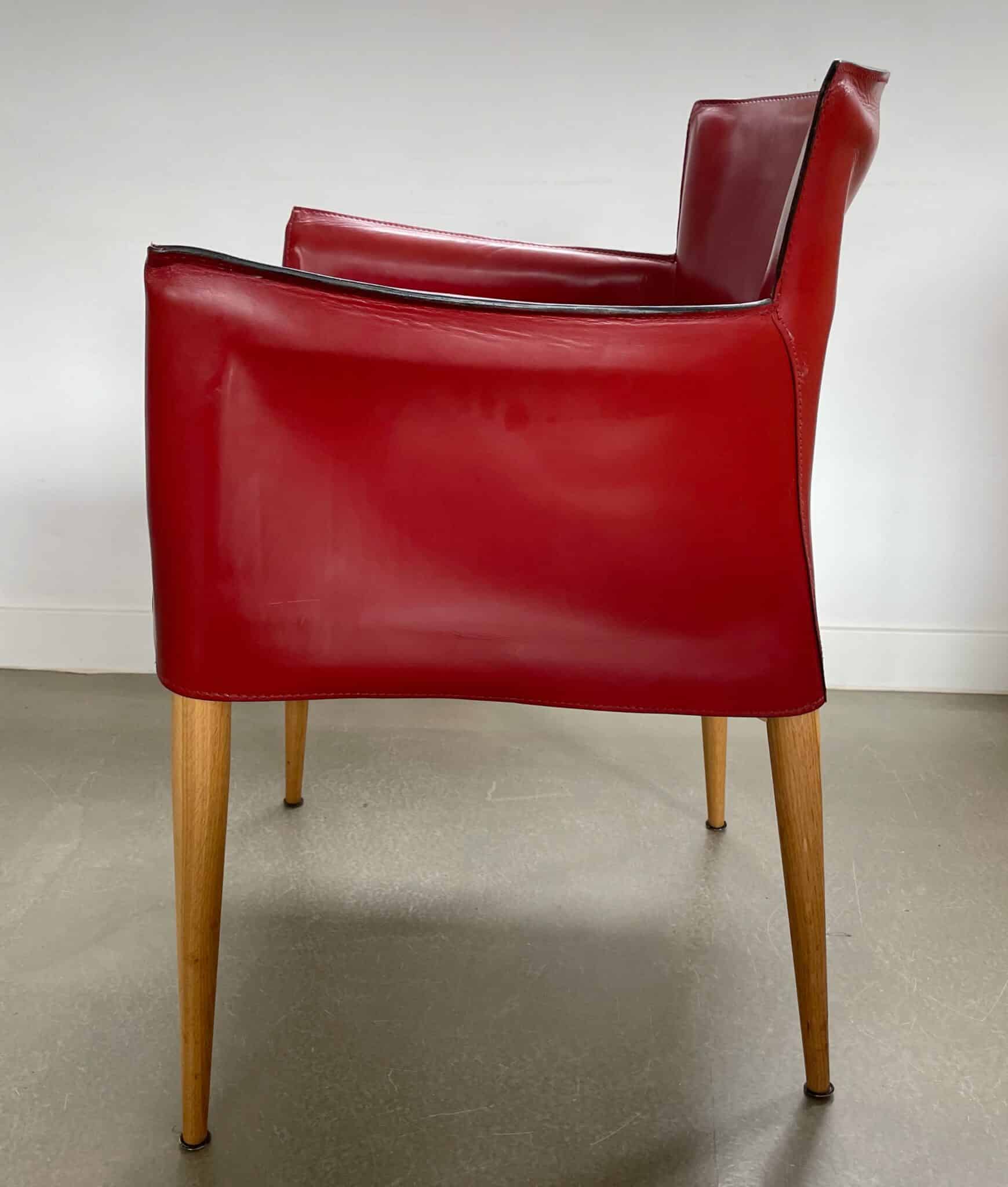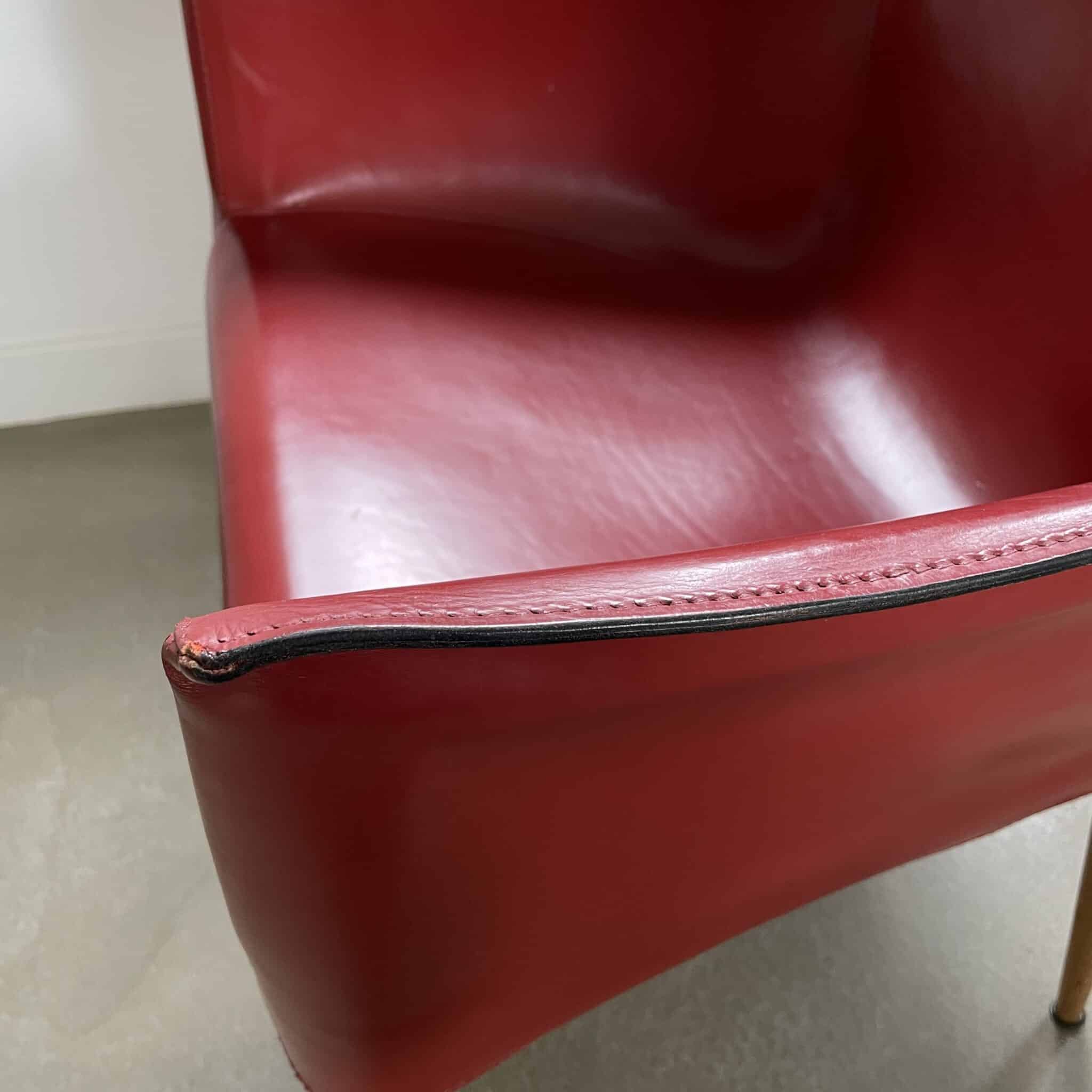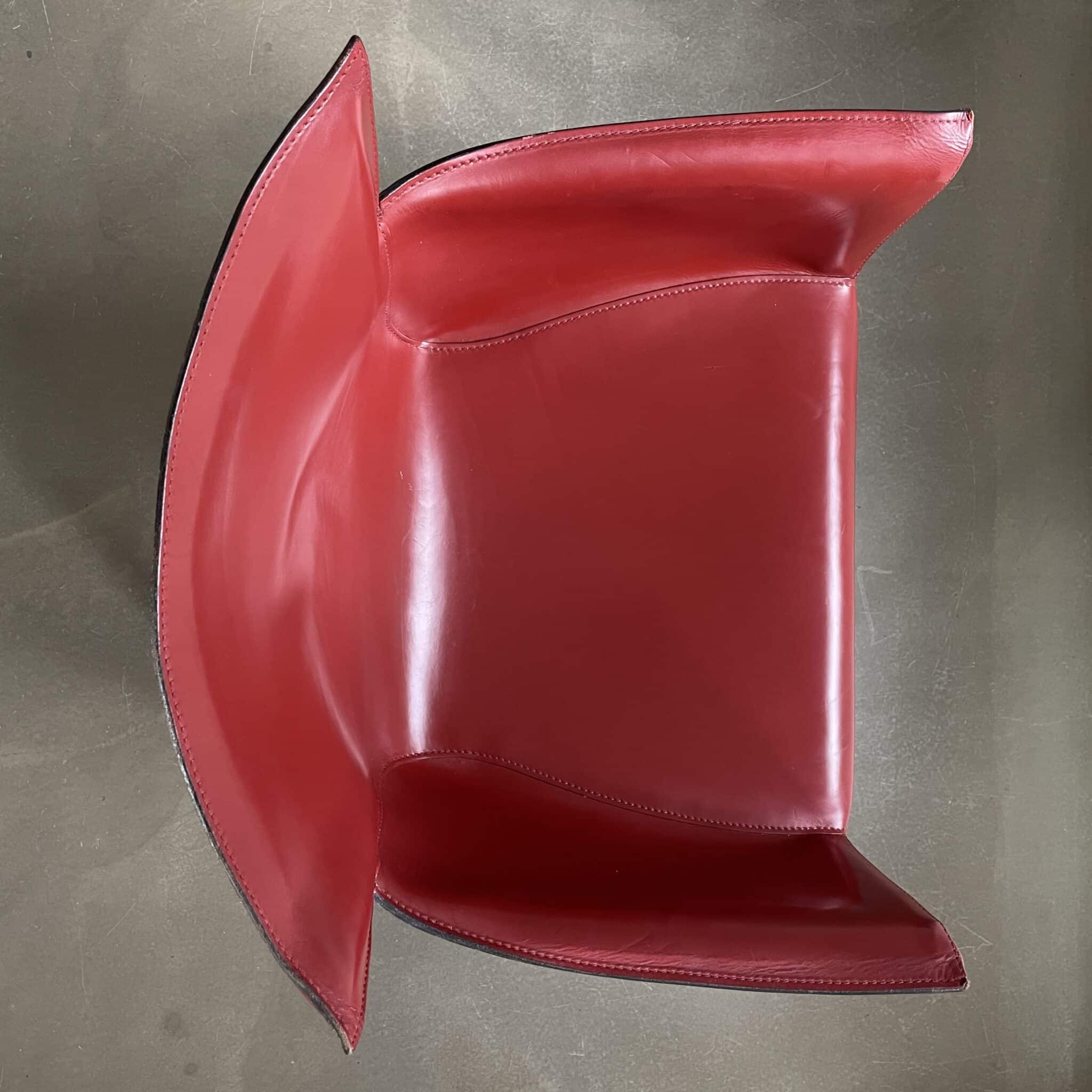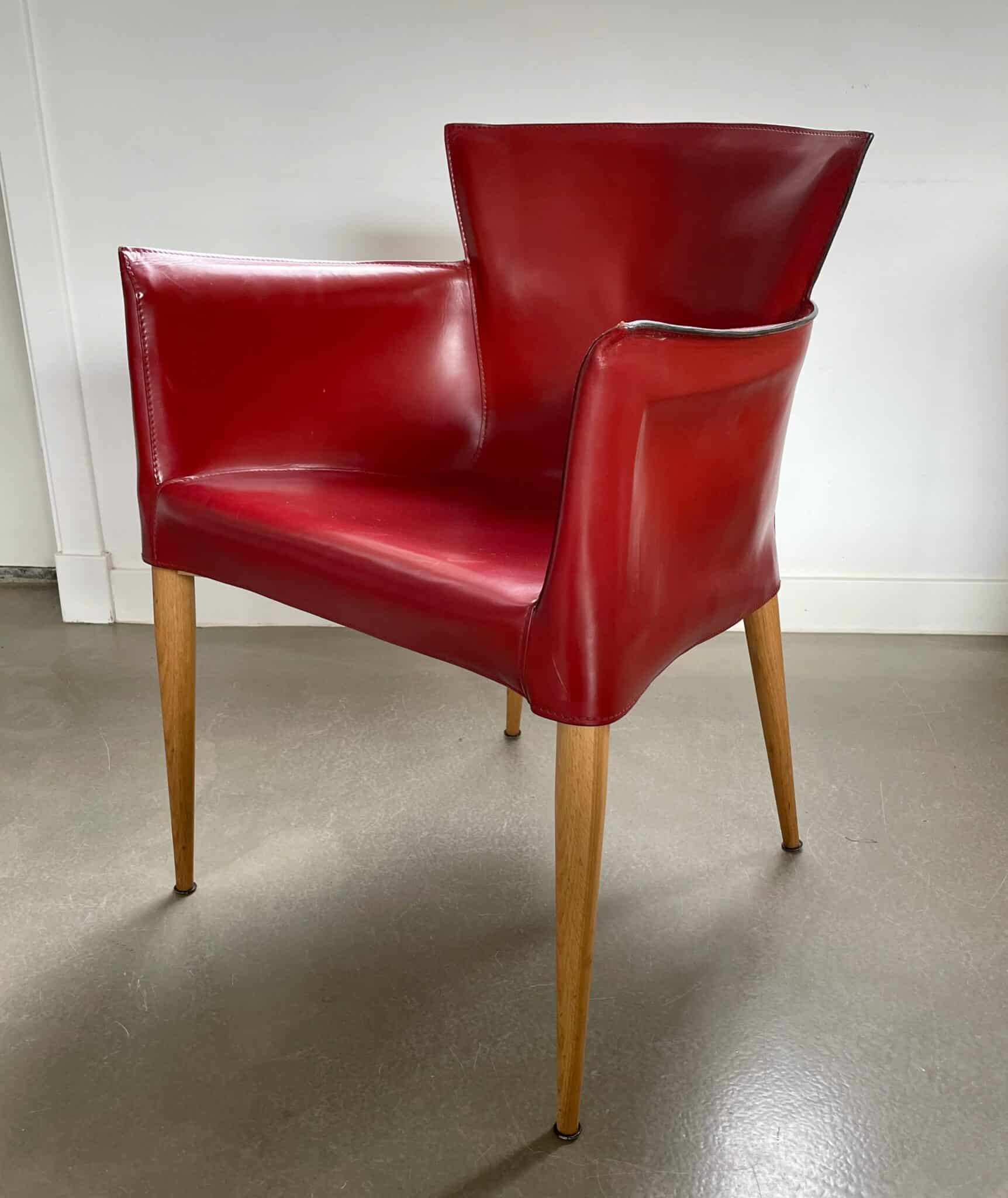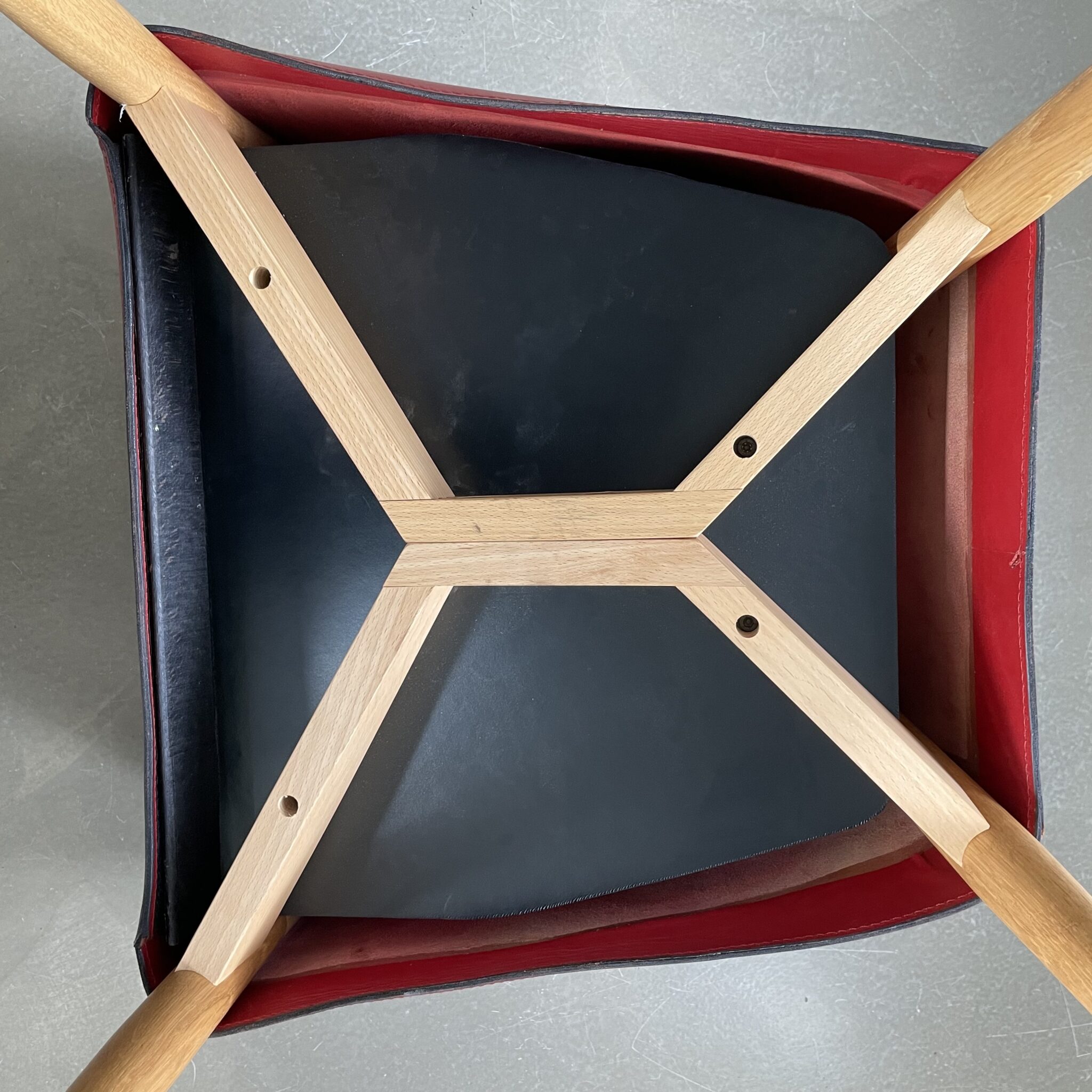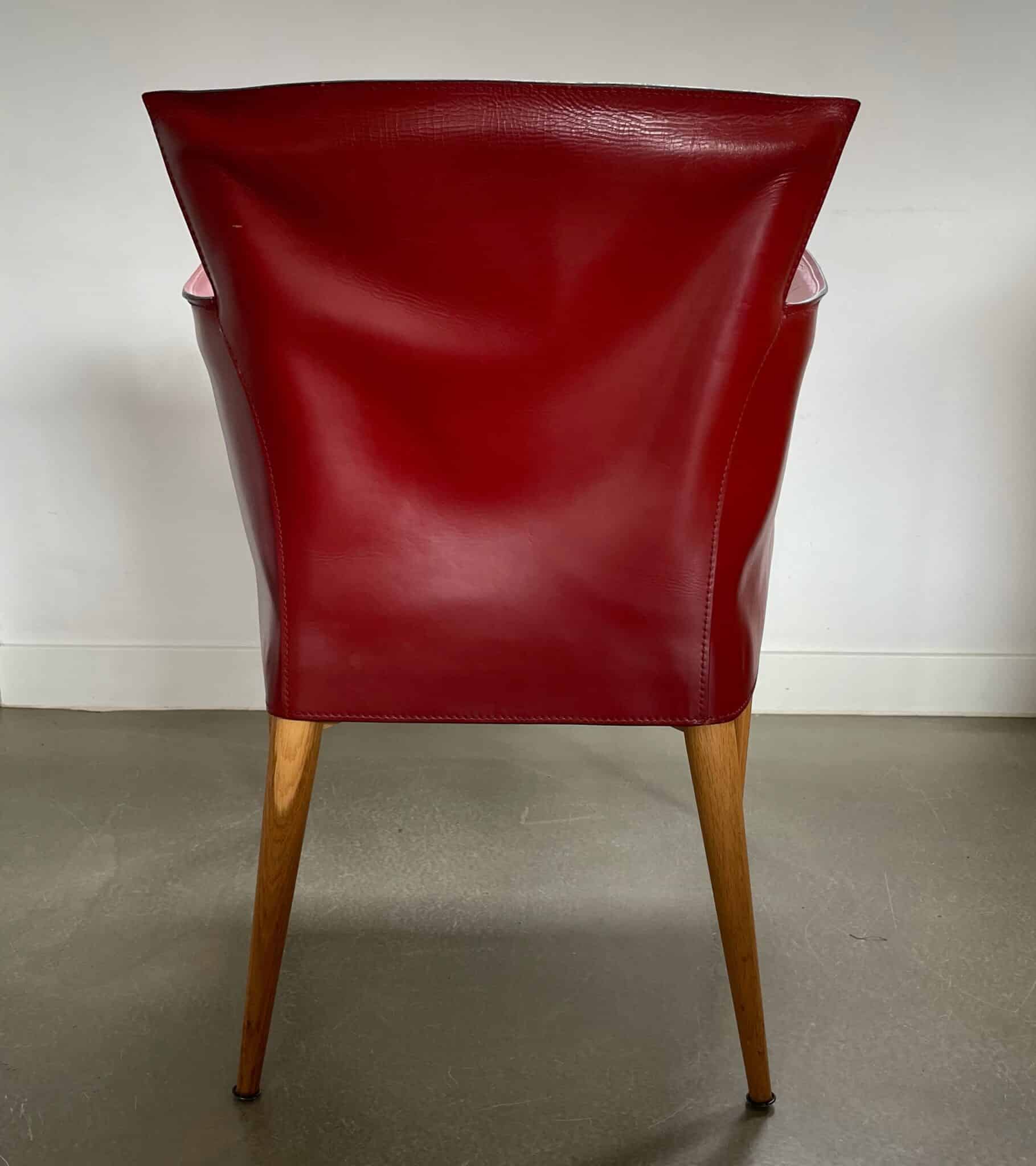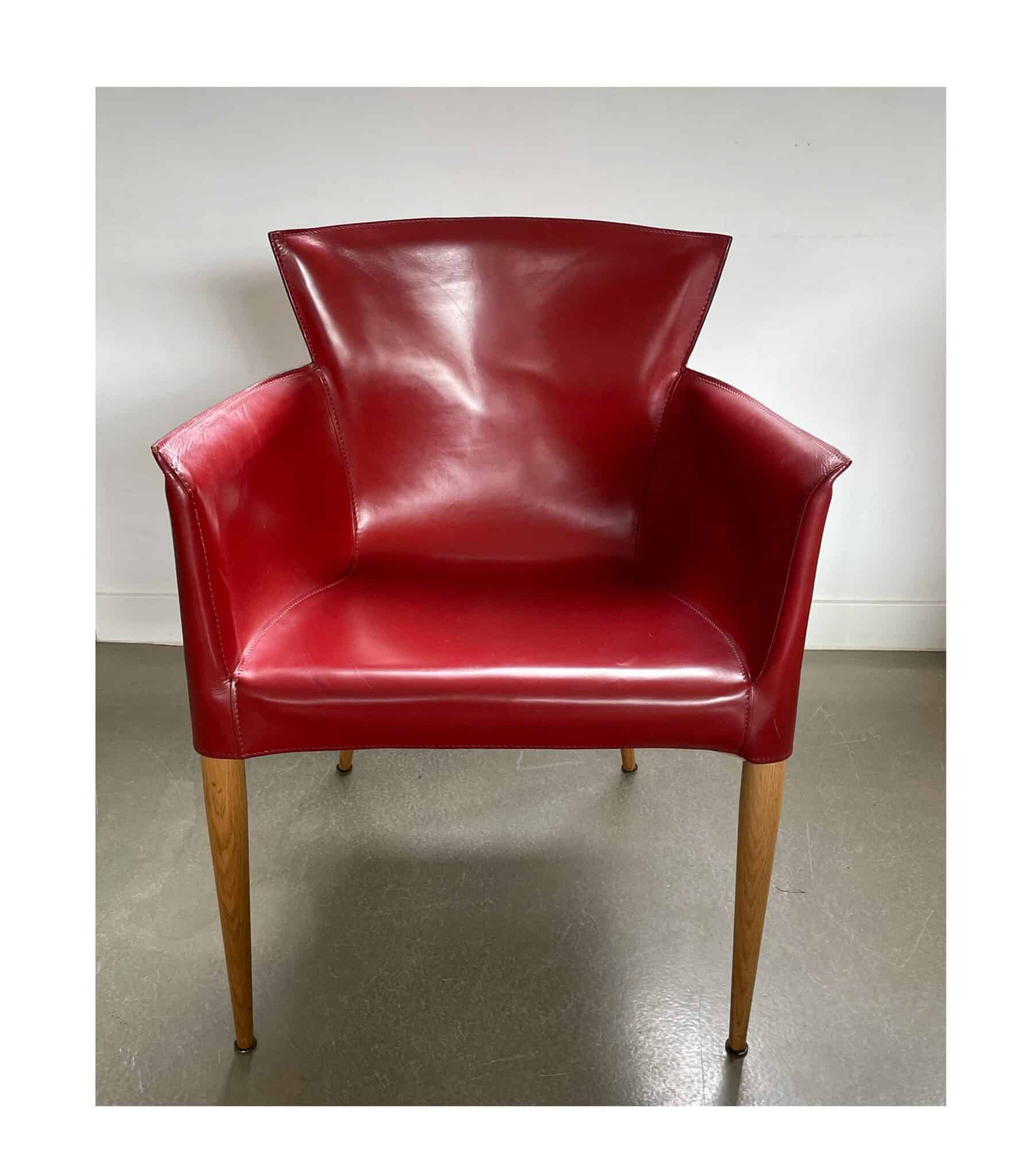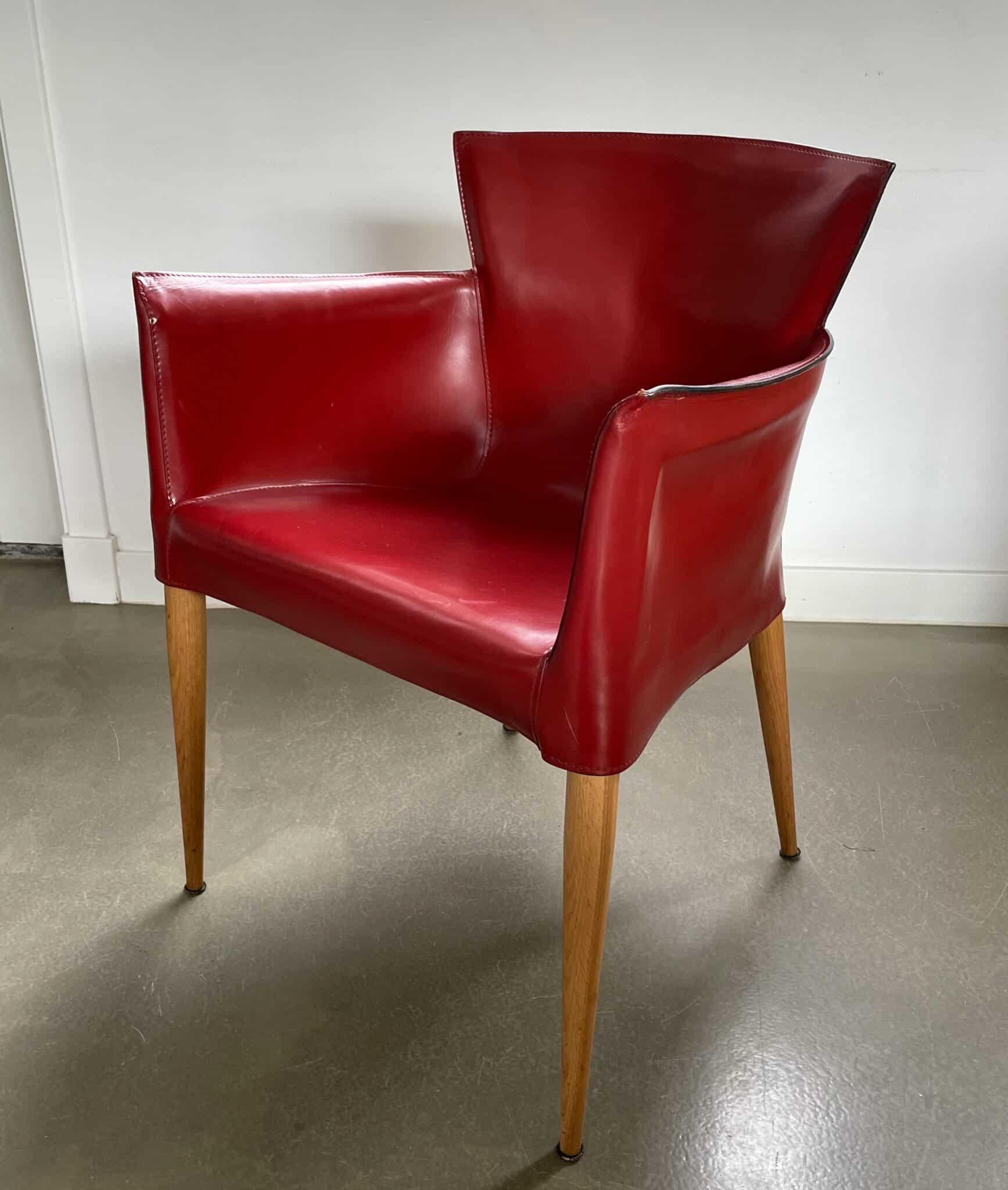 'Vela' chair designed by Carlo Bartoli for Matteo Grassi, Italy,1970s
Beautiful armchair, made of wood with a cover of thick red sadle leather. High quality. The chair is designed by Carlo Bartoli for Matteo Grassi in the 70s.  The chair is in a very solid, good vintage condition with some small signs of usage. See images.
Measurements:
H backrest 79 cm
H seat 47 cm
W 57 cm
D 50 cm

About the maker:
In 1880 in the Brianza region of Italy, the Grassi family began crafting saddles, bridles, reins, and other leather equipment for horses. Following World War II, the Grassis joined the rapid industrialization under way in northern Italy and expanded their production to include a wide range of leather goods, especially items for both the home and public interiors. By the late 1970s, Matteo Grassi had built an international reputation for distinctive, finely made leather furniture, from chairs and sofas, to tables and beds. One of the most successful among the brand's early original designs was Tito Agnoli's Korium Armchair (1979). Over the years, Matteo Grassi has worked with an impressive list of designers, such as Carlo Bartoli, Piero Lissoni, Alessandro Mendini, Franco Poli, Eoos, Luigi Massoni, Jean Nouvel, Matteo Nunziati, Mauro Lipparini, and Rodolfo Dordoni.